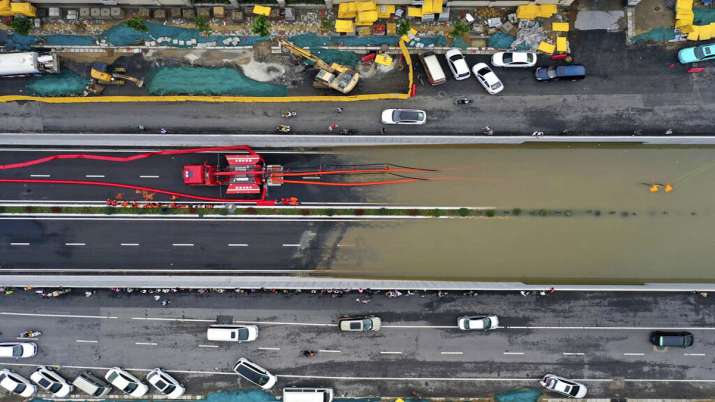 India News
China is facing the worst flood in 1000 years, the pictures will surprise
On July 22, 2021 by admin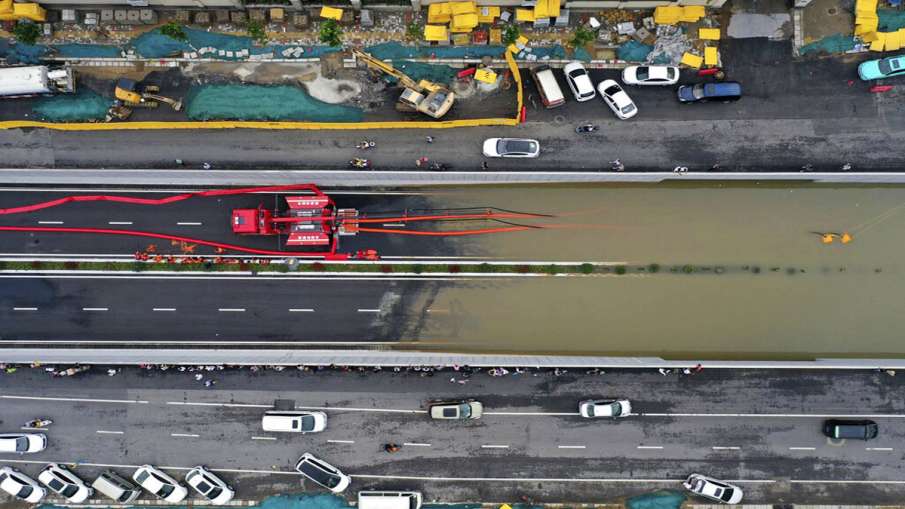 Beijing. China is facing severe floods this year. China's central Henan province has received more rain than it had ever received in 1000 years. Heavy rains have caused flooding not only in Henan but also in China's southern Guangdong province, killing 13 workers trapped in a flooded tunnel at a construction site since last week. Government media gave this information on Thursday.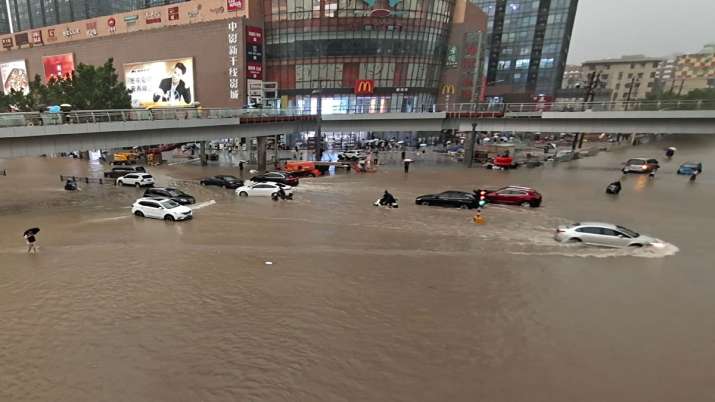 Photos of severe floods in China
A total of 14 workers were trapped in the under-construction section of the Shinge Expressway's Shijingshan tunnel in Zhuhai city when the site was flooded on July 15. On Thursday, Xinhua news agency quoted rescue headquarters as saying that relief efforts were underway to rescue the remaining workers. Over 2,400 rescue workers and over 200 rescue vehicles have been dispatched to the scene. The narrowing of the tunnel and complex hydrological, geological and meteorological conditions made rescue operations difficult, the report said.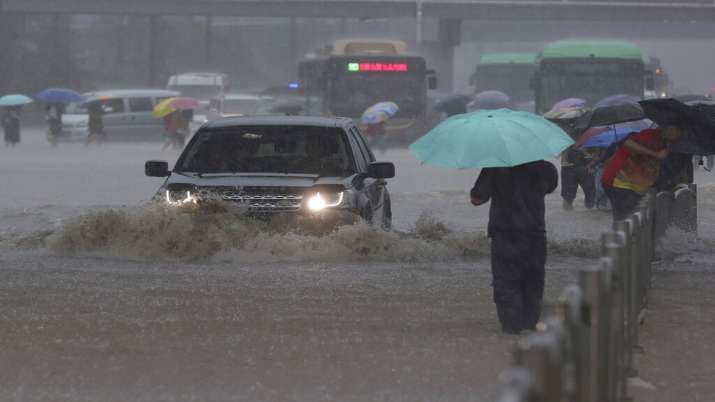 Photos of severe floods in China
China's roads are filled with water and there are many subways where vehicles are floating. The army had to be deployed to rescue people trapped in hotels and public places. More than one lakh people have been shifted to safer places. The situation triggered by heavy rains inundated public places and 'subway tunnels' in Zhengzhou, the provincial capital with a population of 12.6 million. Meteorologists say that such havoc of rain is rarely seen.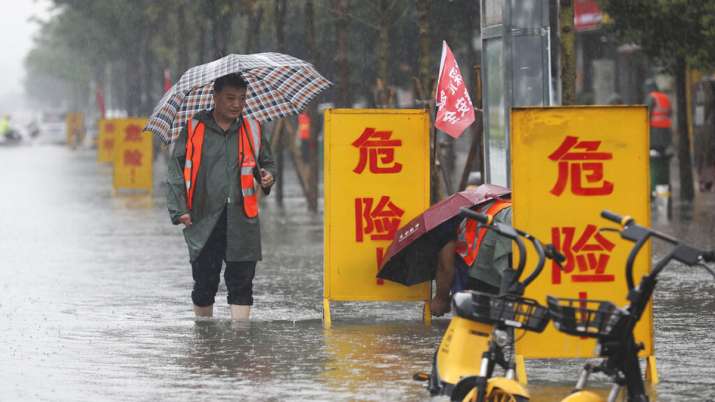 Photos of severe floods in China
Xi ordered the deployment of the People's Liberation Army (PLA) and asked officials at all levels to ensure the safety of people as the flood situation in Zhengzhou city worsened, state-run Xinhua news agency reported. The People's Liberation Army Central Theater Command has immediately dispatched troops to the affected Henan province, where a dam damaged by heavy rains is expected to collapse anytime, according to the news.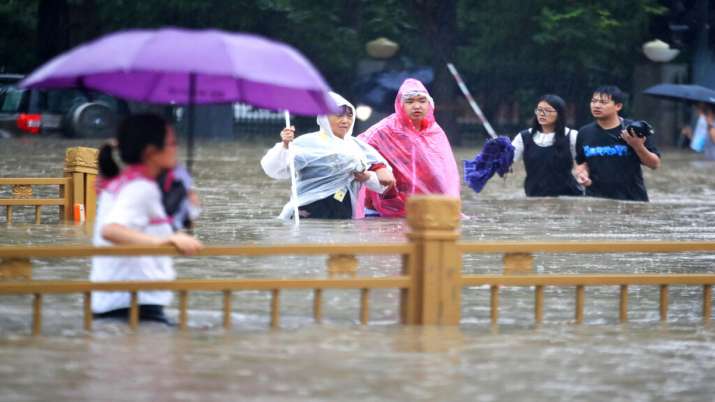 Photos of severe floods in China
The PLA, on its official account on the social media platform Weibo, said a 20-metre-long crack appeared in the dam in Yichuan province of Henan province and could collapse at any time. In a video shared on social media, passengers trapped in the 'subway' are seen scared as water reaches their necks. It is not known whether they were evicted or not. Some videos were also shared by the official media in which rescue teams are seen helping people trapped in the 'subway'. Videos have also surfaced of several vehicles getting washed away and people drowning in potholes on the road due to rain. Rain water entered the city's 'Line Five' subway tunnel, trapping several passengers on a train.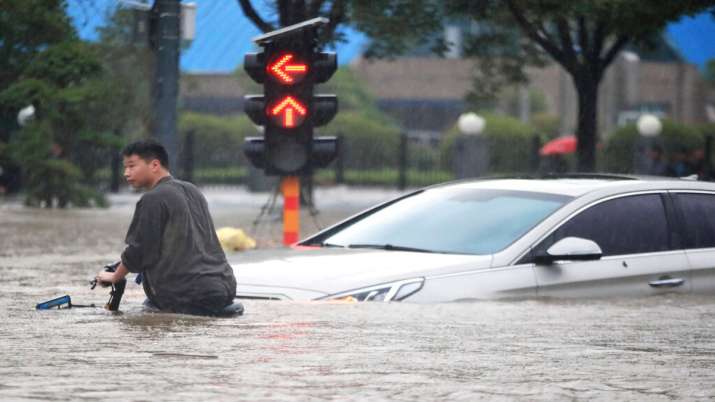 Photos of severe floods in China
Henan's Provincial Meteorological Department reported that the provincial capital Zhengzhou received an average of 457.5 mm of rain in 24 hours on Tuesday, according to a report by the state-run news agency 'Xinhua'. This is the highest rainfall in a single day since meteorological records were kept. Hong Kong's 'South China Morning Post' said in a news that 13 people have died in flood-related accidents and more than one lakh people have been evacuated to safer places.
According to reports, traffic in the city came to a standstill due to water logging at many places. More than 80 bus services had to be suspended, more than 100 were diverted and 'subway' services have also been temporarily suspended. Police officials, fire brigade personnel and other local sub-district personnel are engaged in rescue work on the spot, the news said. The water in the 'subway' is receding and passengers are safe for the time being. More than 160 trains were stopped at Zhengzhoudong Railway Station. 260 flights to and from Zhengzhou airport have been cancelled. At the same time, local railway officials have also stopped some trains or changed their timings. Electricity and drinking water services were also suspended at some places in the city affected by the storm.
Henan Provincial and Zhengzhou Municipal Bureau of Meteorology has raised the level of emergency response for meteorological disasters to one. Heavy rain is expected in Henan till Wednesday night. According to the news of 'Post', meteorologists said that such heavy rains have happened in 1000 years. Due to this there is no electricity in the hospitals. Xinhua quoted President Xi as saying that the rains were making it difficult to deal with the flood situation. Huge amounts of water flooded Zhengzhou and other cities. The water is above the danger mark at some places and some dams have also been damaged. Train services have been suspended at some places and some flights have also been cancelled.



www.indiatv.in