The Shri Ram School Football Team recently participated in the (All India) CISCE Girls' Football National Tournament. The Under-19 girls football team of Shri Ram School, senior Aravali campus, secured the 2nd Runner-Up in the football tournament. Their football team not only qualified but also finished on the podium for the first time ever.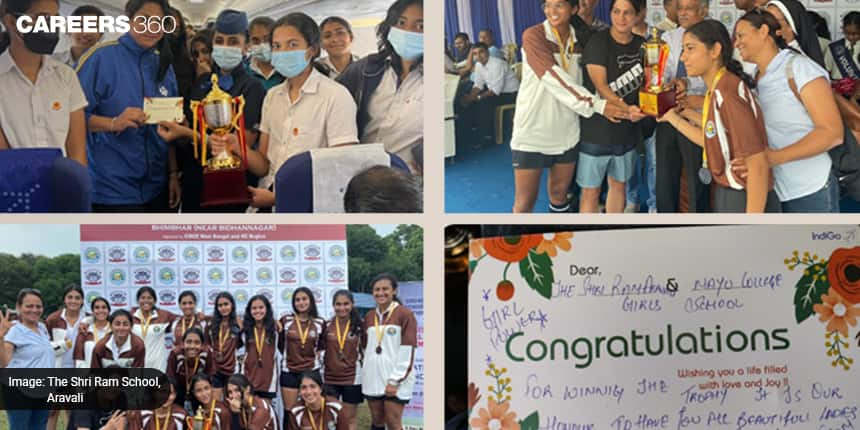 Also Read | Students Of The Shri Ram School, Aravali, Reach Asia-Pacific Finals Of International Trade Challenge (ITC)
About The Shri Ram School, Aravali
The Shri Ram School, Aravali, was established in 2000 and is affiliated to the Council for Indian School Certificate Examinations (CISCE). The school's goal is to give every student a well-rounded education in a setting that fosters moral principles, self-control, drive, and academic performance. Together with parents and the community, The Shri Ram School helps kids gain the necessary skills to become successful, self-sufficient individuals who will contribute responsibly to the global community. The school is currently led by Principal Sudha Sahay.
Students Of The Shri Ram School Represented School At RSIC Conference 2022
The student delegation from Shri Ram School, Aravali, recently represented the institution at the 2022 Round Square International Conference. The United Kingdom served as the conference's host country. "Take Less: Be More" was the subject of the Round Square conference. The students participated in Baraza sessions and interacted with other students from around the world. Seven past Round Square students gave presentations at New Theater Oxford after the inaugural ceremony, sharing their experiences.
The flight's captain commended The Shri Ram School football team on their way back from Siliguri. The squad received cheers from the entire crew and the passengers.
Also Check | Best Schools In Gurgaon 2022
We'd love to know what's happening on your campus – achievements, awards, camps, workshops, and the various competitions that your students and teachers may participate in. Send us the details on [email protected]



school.careers360.com