You must have seen the new trailer of 'Gangubai Kathiawadi'. The trailer of Sanjay Leela Bhansali's film has created a ruckus. When there is a fearless entry of Alia Bhatt, who became Gangubai amidst the slogans of 'Murdabad', nothing else is visible except her strong dialogue. The story of this film is based on the real story of Gangubai Kothewali, who is called 'Mafia Queen' of Mumbai. That Gangubai who was fearless. She used to rule the world, in which only when women stand up, they start calling her a rogue. But Gangubai was loved and respected by all. That's why it was called Gangubai Kathiawadi.
Without Gangu's consent, there was no evening in Kamathipura.
Gangubai is such a name in the world of Mumbai Underworld, on whose place even the biggest gangster could not step without his consent. She also worked in the interest of sex workers and also for them. Gangubai's stature can be gauged from the fact that her speech at Azad Maidan was given place by every major newspaper in the 60s. At the end of the trailer, you must have seen that scene and dialogue, where Gangubai says, 'Tomorrow write in the newspaper that in Azad Maidan, Gangubai has talked about her rights with her eyes, not bowing her eyes.'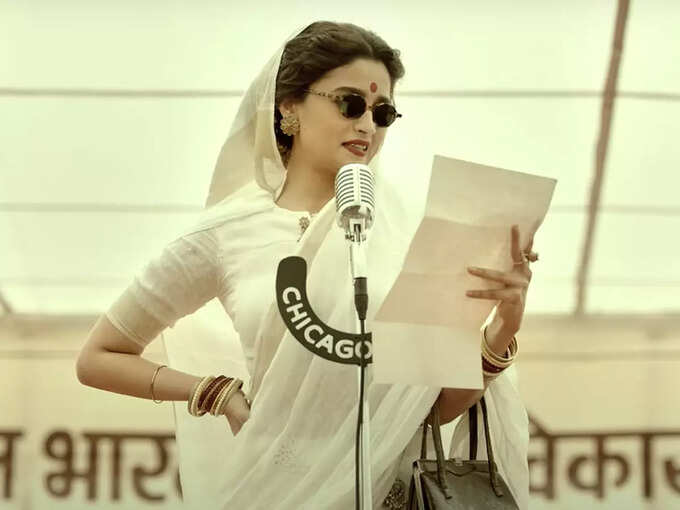 Woman is power, wisdom and wealth, then…
To know the story of Gangubai, it is also necessary to understand it first. It is said that no one comes out of the quagmire of crime of his own free will. Pushes him towards evil, his life, the injustice being done to him. Especially when Gangubai screams and says – Oh, when all the three are women, then what should these men be proud of.
Deception and exploitation made Ganga Gangubai
'Gangubai Kathiawadi' is based on the book 'Mafia Queens of Mumbai' by famous journalist and author S Hussain Zaidi. Gangubai's real name was Ganga Harjivandas. But deception and exploitation took away her innocence from this holy Ganges. When Ganga Harjivandas of Gujarat became Gangubai, she neither came to know nor did the world know about it. She became the owner of Mumbai's most famous brothel. The police, society and gangsters who ever did bad to her, she sat down in the midst of all of them. He has declared that he has the courage to come and show it without his will.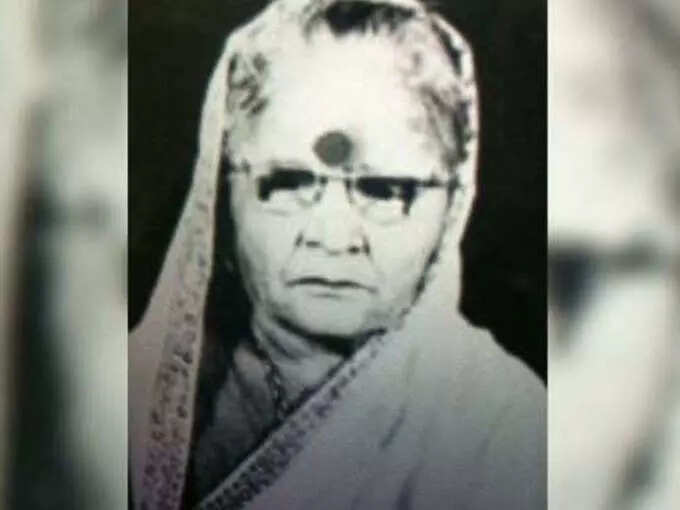 Ganga was a resident of Kathwadi in Gujarat
Ganga Harjeevandas was a resident of Kathiwad in Gujarat. That's why he was later called Gangubai Kathiawadi. Born in an affluent family, Ganga's dream was to become an actress when she grows up. The parents brought up the daughter with great love. But during college days, Ganga fell in love. Love was not wrong, but the person who fell in love at the age of 16 was wrong. This proved to be the biggest mistake of Ganga's life. Ganga was in love with her father's accountant Ramnik Lal. The family members were against it. Ganga also wanted to become an actress. So she fled to Mumbai with Ramnik.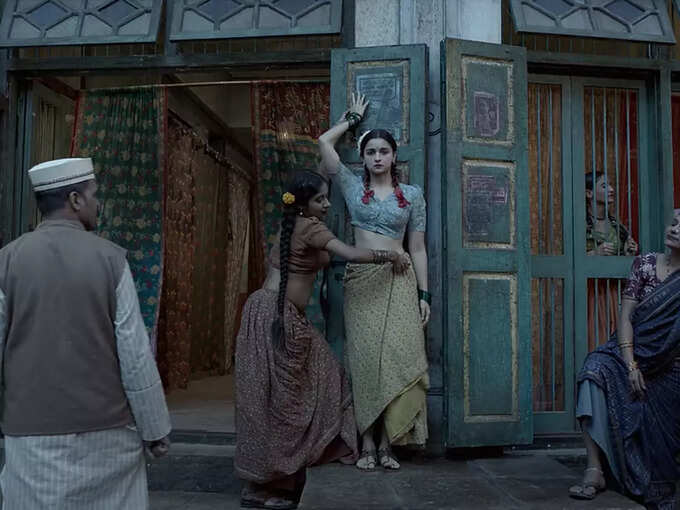 Husband sold it on a kotha for Rs 500 in Mumbai
Ganga and Ramnik get married. But while Ganga was still gazing at the glare of Mumbai, Ramnik Lal, the poor husband, sold her to a brothel in Kamathipura for just Rs 500. The body of the helpless and innocent Ganga started being dealt with every day. Days and nights began to pass in tears. She used to cry. She was crying Cursing herself and her love.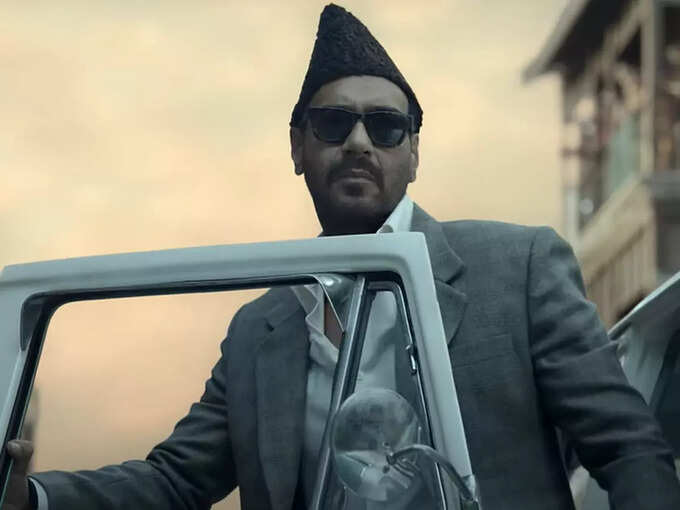 Karim Lala's entry in Ganga's life
In that decade of sixties in Kamathipura, coins of mafia don Karim Lala were used. Ajay Devgn is playing this character in the film. Karim Lal was definitely a goon, but had a noble heart. You must have heard the dialogue in the trailer, 'Lala likes to be seen settling down at home, not getting destroyed.' Once upon a time. One of Karim Lala's goons caught sight of Ganga. That savage raped Ganga. Ganga went to Karim Lala seeking justice and Karim Lala not only did justice, but also accepted Ganga as his mouth-spoken sister. After this the life of Ganga changed and from here the story of Ganga becoming Gangubai Kathiawadi started.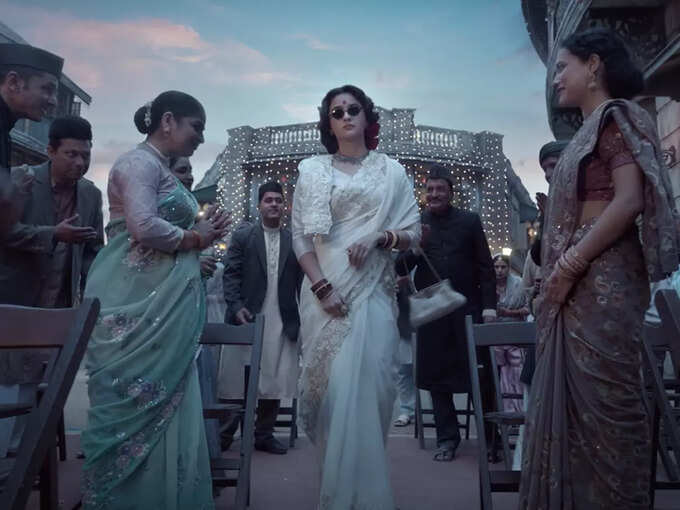 Ganga became Gangu mother, became the voice of sex workers
After becoming the sister of Karim Lala, Gangubai's stature increased in Kamathipura. She has now become Kothewali Gangubai. The entire command of Kamathipura also now came in the hands of Gangubai. It was Gangubai's job to run the kotha. But she was good-natured, so she was 'Gangu Maa' to the sex workers. It is said that Gangubai never allowed any girl to be forcibly in her brothel. She would keep only those who came of her own free will. Gangubai became a voice for the rights of sex works. Gangubai's threat was such that without her permission no gangster or the biggest mafia used to step into Kotha or Kamathipura.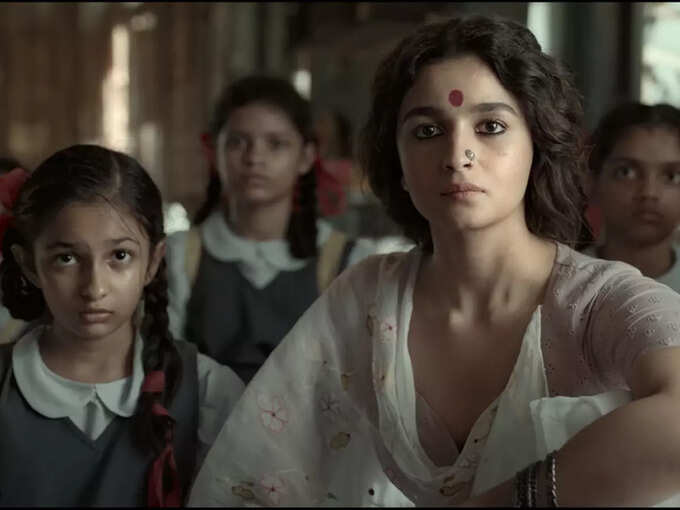 Support of orphans, met Pandit Nehru
Gangubai not only worked for sex workers in her life, but also became a support for orphan children. Gangubai adopted many children. These children were either orphans or homeless. Gangubai was also responsible for the education of these children. Gangubai raised her voice for the rights and interests of sex workers. Gangubai's speech in favor of sex workers at Azad Maidan in Mumbai made headlines in every big and small newspaper there. It is mentioned in Hussain Zaidi's book that Gangubai had also met Jawaharlal Nehru, the then Prime Minister of the country.

Ajay Devgn shows off his Rolls Royce car to Alia Bhatt at Gangubai Kathiawadi trailer event


'Gangubai Kathiawadi' may have to bear heavy losses? Valimai can show like Pushpa


Gangubai Kathiawadi Trailer: Strong dialogues, unmatched Alia Bhatt, 'Gangubai' is coming to show the stars in the day

navbharattimes.indiatimes.com