Highlights
The growing transition to Omicron's new BA.2 variant
Medical expert M. Wali said – the new variant can be very dangerous
'Massive transition to new variants of Omicron'
The center also accepted – Omicron's sub-variant BA.2 is increasing
New Delhi : Omicron's new BA.2 variant has added to the tension amid the Coronavirus Latest Update. According to health experts, the infection of Omicron New BA.2 Variant (Omicron New BA.2 Variant) is increasing in the country. It can also be very dangerous. According to medical expert Dr M Wali in Delhi, cases of corona are increasing in India. Meanwhile, Omicron's new BA.2 variant has arrived. This new variant can be very dangerous. Its infection is happening on a large scale.

What did the medical experts say about the new variant?
Medical expert Dr. M. Wali said that the new BA.2 variant of Omicron (Omicron Cases in India) is getting infected very fast. This is happening because we are taking the vaccination lightly. He has also appealed to the people to take the corona vaccine. The same information has been given by the Center regarding the transition to the new variant of Omicron. National Center for Disease Control (NCDC) Director Sujit Kumar Singh said on Thursday that the prevalence of Omicron sub strain BA.2 is gradually increasing in India.

Delhi Corona Update: Those who did not take the vaccine must read this news, those who did not take the vaccine were the most affected in the third wave of Corona
Center said- cases of Omicron sub-variant BA.2 are getting more
Addressing the press briefing of the Health Ministry, Sujit Kumar Singh said that the cases of Omicron sub-variant BA.2 are being found in the country more than the BA.1 variant. He also clarified that the BA.3 sub-variant is yet to be detected in India. He further said that the BA.1 variant was prominent among the samples collected from passengers earlier. Now even at the community level, we have found that the ba.2 sub-variant is gradually increasing.
Omicron will eliminate Delta!, know about this study on Corona. ICMR Study On Omicron
9,672 Omicron cases found so far in January
Talking about the increasing cases of Omicron, Singh said that out of the total genome sequencing reports received so far, cases of this variant have been found increasing in the month of January. He said that out of the total reports received, 1,292 Omicron cases were found in December last year, while the number of Delta cases was more than 17,000. Singh said as against 4,779 delta cases in January, 9,672 Omicron cases have been detected, which includes 3,201 AYC variants and 1,578 delta variants.
Corona Third Wave Peak: The peak of the third wave is just about to come! What does the prophecy say?
Delta variant not out yet: Center
Singh said that mainly three states – Maharashtra, Odisha and West Bengal have reported delta variants based on genome sequencing. This does not mean that only Omicron variants are being found everywhere. He stressed that the Delta variant isn't gone yet. Talking about the death of Kovid, he said that such cases are being seen in people who have not been vaccinated and who have already had a major disease. Such people can be more affected. He said, about 64 per cent of the people who died in Delhi were from a group that had not been vaccinated.
ICMR chief Balram Bhargava said that vaccines have been beneficial for India. He urged the states lagging behind in vaccination to intensify the campaign. Bhargava said, there has been a significant reduction in vaccine deaths compared to those who have been vaccinated. About 95 per cent of the adult population in the country has received the first dose of vaccine, while 74 per cent have been fully vaccinated.
(with inputs from IANS)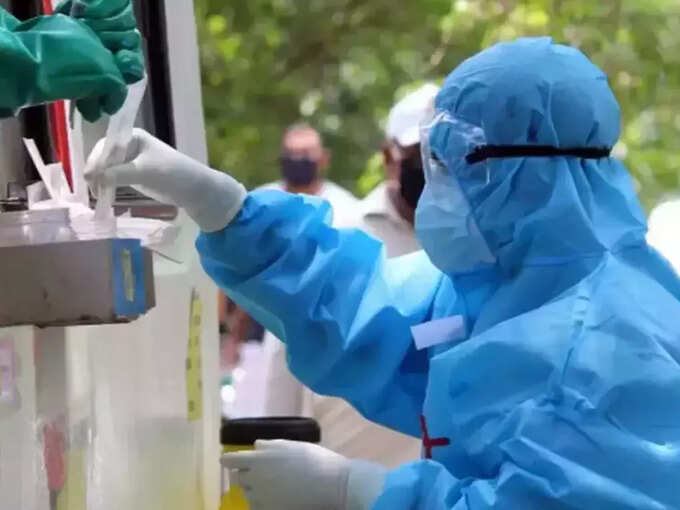 navbharattimes.indiatimes.com