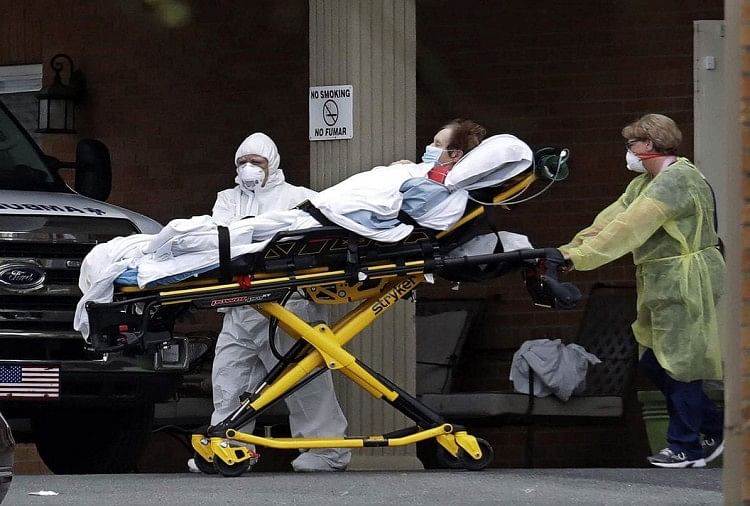 India News
Corona Virus Delta Variant Cases Are Increasing In China And Army Deployment In Sydney
On July 31, 2021 by admin
Amar Ujala Research Desk, New Delhi.
Published by: Jeet Kumar
Updated Sat, 31 Jul 2021 6:41 AM IS
Expansion
China has now come under the control of the Delta variant of Corona. The National Health Commission of China has said that 64 cases of infection have been reported in China in the last 24 hours.
A day before this, this figure was 49. The Health Commission of China said that 21 newly found patients are local and most are residents of Jingsu province. The outbreak of the delta variant is high in Nanjing, the capital of Jingsu province.
It has been told in the report that the infection is spread from the workers cleaning international planes. In view of this, the local administration has closed the airport. Along with this, the investigation campaign has been intensified in the entire city.
Manila will remain closed due to fear of Delta

Philippines President Rodrigo Dutre has decided to impose a lockdown in the capital Manila in view of the increasing cases of Delta. Manila will be completely closed from 6 to 20 August in fear of Delta. The government has also banned airlines from India, Indonesia, Thailand and the UAE till August 15.
Army eyes on the homes of the infected
Seeing the aggressive form of the Delta variant in Sydney, the government has decided to deploy the army even after the lockdown. In the city with a population of 50 lakhs, 300 army personnel have been deployed for the lockdown. Along with this, corona investigation has been made mandatory in the most affected areas.

The situation in Malaysia is appalling…

The situation in Malaysia has become dire due to Corona. According to a report, the infection has been confirmed in 484 people per million people on Wednesday. Experts say that if the virus engulfs people in the same way, then the graph of deaths will increase.

www.amarujala.com