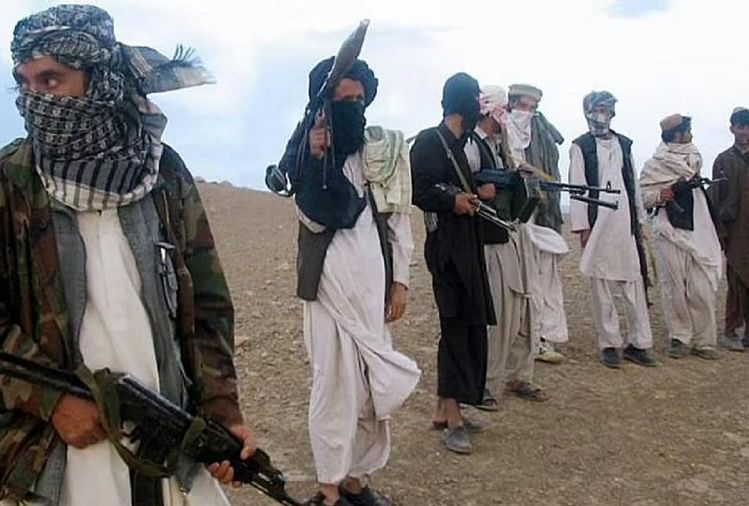 India News
Anti Government Elements Attacked United Nations Main Compound In Herat, Afghanistan – Violence Continues: Attack On United Nations Main Compound In Afghanistan, One Guard Killed
On July 31, 2021 by admin
Expansion
Violence continues in Afghanistan. The Taliban have wreaked havoc all over Afghanistan. Now the Taliban have attacked the main UN complex located in Afghanistan. One guard was killed in this attack.
The United Nations Assistance Mission reported that anti-government elements attacked the main UN compound in Herat, Afghanistan, resulting in the death of an Afghan police guard and wounding another officer.
'Anti-Government Elements' attacked United Nations' main compound in Herat, Afghanistan that resulted in the loss of life of an Afghan police guard and injuries to other officers yesterday. No UN personnel was hurt in the incident: UN Assistance Mission in Afghanistan pic.twitter.com/UR8jazFYl5

– ANI (@ANI) July 30, 2021
things got worse

Taliban fighters have opened front in 20 provinces of Afghanistan. The situation in Kandahar has become so bad that thousands of people are feeling trapped in the city while many have fled to safer places. Taliban militants are trying hard to get inside the city but have not been successful so far. That is why they have captured the surrounding districts.
Tolo News reported that several dozen rockets were fired by the Taliban in the city of Maimana in Faryab province, killing several civilians.
Afghan Defense Ministry spokesman Fawad Aman said that the army is continuously conducting air and ground attacks against the Taliban here. Whereas in view of the deteriorating situation in Herat province, the authorities have imposed a night curfew.

According to Aman, the army is conducting a liberation operation on the Taliban-held areas. The exact figure of those who died is not yet available.
US messed things up, we are not Taliban spokespersons: Imran

At the same time, Pakistan, which is trying to find a political solution with the Taliban, has raised questions about the purpose of America's attack on Afghanistan in 2001. PM Imran Khan has said that America has disturbed things in Afghanistan.
Khan also said that the Pakistani government is not a spokesperson for the Taliban, so it cannot be held responsible for the insurgent group's actions in Afghanistan. "Whatever the Taliban is doing or not doing, it has nothing to do with the attacks," Khan said. We are not responsible and neither are Taliban spokespersons.




www.amarujala.com