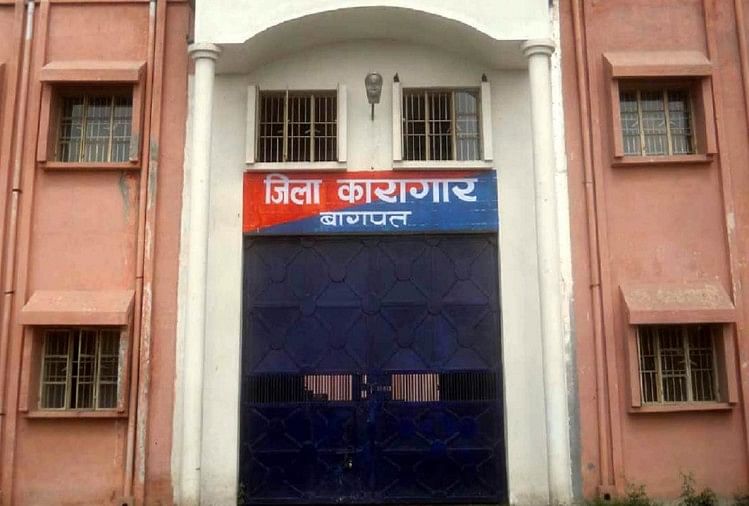 India News
A Prisoner In Baghpat Jail Is Searching For Peace Through Literature
On July 31, 2021 by admin
Amar Ujala Network, New Delhi
Published by: Dushyant Sharma
Updated Sat, 31 Jul 2021 6:29 AM IS
Expansion
There is also a prisoner in Barrack No. 3 of Baghpat District Jail, who keeps Ramdhari Singh Dinkar's Kurukshetra at his head, and a copy of Byomkesh Darvesh in hand. He has been jailed for murder for the past four years, but finds peace in his life in the books of literature.
At a time when hand letter writing is almost out of fashion and the crisis of readability in literature continues to be debated, a prisoner may

After reading the book and writing a textual letter to the concerned author, then his love for literature can be understood. Recently, a similar letter was written by a 26-year-old prisoner named Rohan Dhama from Baghpat jail to senior litterateur Vishwanath Prasad Tripathi after reading his book 'Vyomkesh Darvesh' (Biography of Hazari Prasad Dwivedi).
In his letter he writes that the personality of Acharya Hazari Prasad Dwivedi has come alive in this work. Along with the life-character of revered Acharya ji, the then literary world, country and Hindi world have also been recorded in the form of a record in this book.
preparing for UPSC

This young prisoner, who once dreamed of serving literature, was preparing for UPSC by enrolling in MA, but destiny took him to jail. He writes in his letter, that during the 'sleepless waking nights', he keeps searching for some elements from the literary books by turning them and by bringing down the velocity of the thoughts arising in the mind on the pages, he attains peace. Vishwanath Prasad Tripathi, author of Byomkesh Darvesh, says that I am overwhelmed to receive this lovely letter from him.

www.amarujala.com