New Delhi

Elections are to be held in many states including Uttar Pradesh and Punjab next year. Lok Sabha elections are due in 2024. In view of this, the Congress is not in a mood to change the party president at the moment. Till the Lok Sabha elections, the command of Congress can remain in the hands of interim President Sonia Gandhi. However, some young faces may be given key positions. Our colleague 'Times Now' has given this information quoting sources.
According to the news, there is no chance of Rahul Gandhi being appointed as the Congress President. It is a different matter that he will continue to take decisions at the top level. Congress is eyeing the next Lok Sabha elections. Till then Sonia Gandhi will remain the Congress President.

It has been told that there may be a major reshuffle in the Congress in view of the 2024 general elections. In this, Gandhi family loyalists along with Youth Congress leaders can get an important role within the party organization.

Rahul is neither Mamta nor Congress TMC… Will PK be able to sail 100 years old party's boat?
According to sources, four working presidents are likely to be appointed in the party. These four working presidents will help Sonia Gandhi and Rahul Gandhi in taking important decisions. Ghulam Nabi Azad, Sachin Pilot, Kumari Selja, Mukul Wasnik and Ramesh Chennithala are the frontrunners for the post of working president in the Congress.
However, no information has been given on the role of Priyanka Gandhi Vadra in this reshuffle. Now Congress General Secretary Priyanka Gandhi has taken over the command of Congress in Uttar Pradesh. Elections are to be held in Uttar Pradesh next year. Vadra has the responsibility of looking after the affairs of the state.

Parliament Monsoon Session: Kharge's attack in the discussion on Corona in Rajya Sabha – PM does not take blame on himself, makes scapegoats
Sonia Gandhi has taken over as the interim president of the Congress for more than two years. Since then the election for the post of party president has been postponed. Earlier there were reports that Rahul Gandhi has agreed to take over the reins of the party. However, in May 2021, the Congress postponed the election for the post of party president citing the situation of Corona in the country.
Sources say that Rahul Gandhi is planning a radical change in the party. Rahul left the post of Congress President after the party's poor performance in the 2019 Lok Sabha elections. Since then the demand for a full time party president has been rising. In Rajasthan, Punjab, Chhattisgarh, Kerala and Karnataka too, the Congress is facing all kinds of issues. There is no hidden rift between CM Amarinder Singh and Navjot Singh Sidhu in Punjab. Similar situation is between Chief Minister Ashok Gehlot and Sachin Pilot in Rajasthan.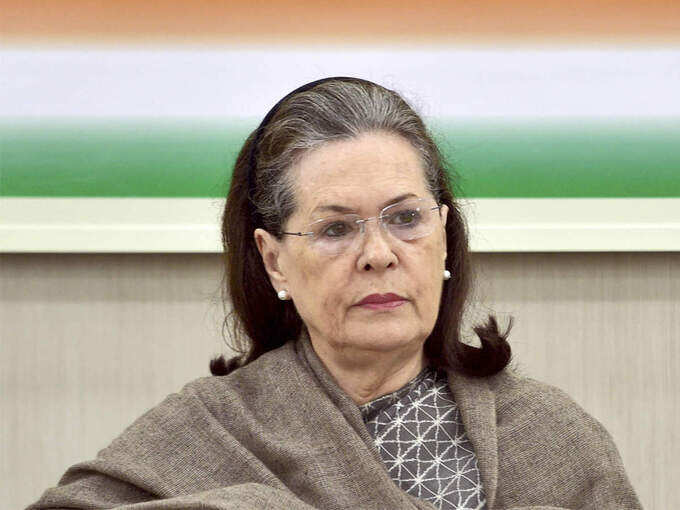 Sonia Gandhi (file photo)

navbharattimes.indiatimes.com