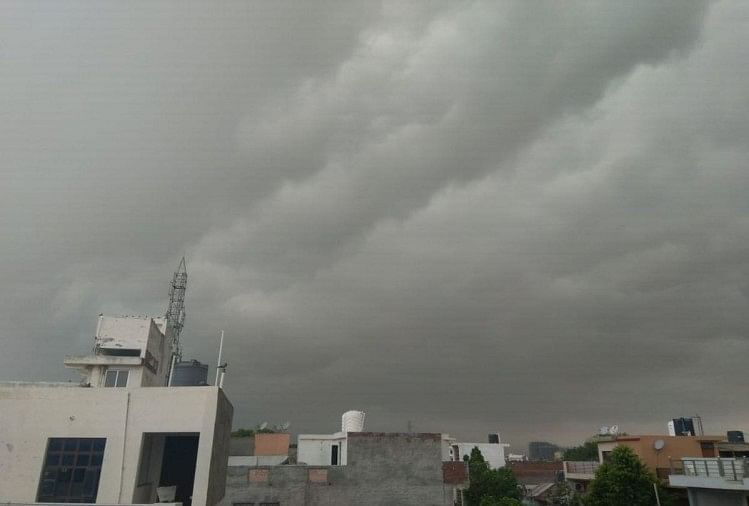 India News
For Monsoon May Have To Wait For A Week To 10 Days
On June 15, 2021 by admin
Amar Ujala Bureau, New Delhi.
Published by: Jeet Kumar
Updated Wed, 16 Jun 2021 3:24 AM IS
abstract
Due to the western low pressure area, the winds may take time to reach Delhi-NCR. On the other hand, there is a possibility of rain in NCR in the next 24 hours.
clouds in the sky
– Photo : Amar Ujala
Detailed
Contrary to the forecast of monsoon in the capital from June 15, people had to deal with scorching heat and humidity on Tuesday. In fact, meteorologists say that for now the monsoon may have to wait for a week to 10 days.
According to Kuldeep Srivastava, Head of the Regional Meteorological Department, due to the unfavorable effect of the westerly winds of mid-altitude, it is taking time for the monsoon to advance into North-West India. The department is continuously monitoring it. It is estimated that at present it may take 7 to 10 days to reach Delhi-NCR.
On the other hand, Tuesday was full of humidity and heat in Delhi-NCR. In the evening the weather took a turn and the weather became pleasant due to strong wind. During this, there was light rain at some places.
A day earlier, the Meteorological Department had predicted the arrival of monsoon by June 15, stating the possibility of rain for three consecutive days. The Meteorological Department had estimated that this time the monsoon will knock 12 days before the scheduled time on June 27.
average range air

The air quality in Delhi-NCR was recorded in the average category on Tuesday. The air quality of only Noida and Gurugram remained satisfactory. According to the Central Pollution Control Board (CPCB), the average air quality index (AQI) of the capital stood at 113 and that of Faridabad was 105. The AQI was recorded at 141 in Ghaziabad, 164 in Greater Noida, 84 in Gurugram and 97 in Noida. According to Safar India, the next 24 hours will be strong winds and the air quality will be in the average to satisfactory category.

Max-Min temperature below normal

According to the Regional Meteorological Department, on Tuesday, the maximum temperature of the capital was recorded at 38.7 degrees Celsius below normal and the minimum was also recorded at 27.2 degrees Celsius. In the last 24 hours, the humidity level in the air was maximum 81 and minimum 44 percent.

www.amarujala.com