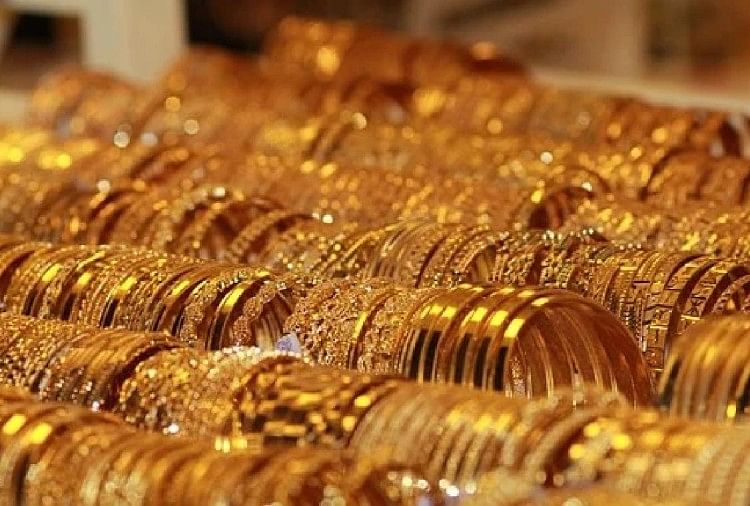 India News
Gold Silver Price Today June 11 2021 Gold Mcx Prices Increased – Gold Silver Price: Gold futures become expensive, silver crosses 72 thousand, know price
On June 11, 2021 by admin
Business Desk, Amar Ujala, New Delhi
Published by: Dimple Aladhi
Updated Fri, 11 Jun 2021 10:36 AM IST
abstract
On MCX, gold futures rose 0.15 per cent to Rs 49,275 per 10 grams. Silver futures were up 0.5 per cent at Rs 72,357 per kg.
gold silver rates today
– Photo : pixabay
Detailed
Gold and silver futures prices rose in the domestic market today. On MCX, gold futures rose 0.15 per cent to Rs 49,275 per 10 grams. While silver futures rose 0.5 per cent to Rs 72,357 per kg. Gold has declined after reaching a five-month high of Rs 49,750 per 10 grams last week. The yellow metal is down by about Rs 7,000 from last year's high (Rs 56,200 per 10 grams).
So much is the price in the global market

Spot gold remained flat near $1,900 an ounce in the international market on a weak US dollar. Among other precious metals, silver was up 0.5 per cent at $28.10 an ounce and platinum was up at $1,151.47.
Gold ETFs are based on the price of gold and its price fluctuates only with the fluctuations in its price. It should be noted that ETF inflows reflect weak investor interest in gold. A stronger dollar makes gold more expensive for holders of other currencies. In India, gold ETFs saw a net inflow of Rs 288 crore last month, compared to Rs 680 crore in April.
Government gave exemption in hallmarking of gold jewelery till June 15

The Center has extended by a fortnight to June 15 the deadline for mandatory hallmarking of gold jewelery and artefacts. A decision to this effect was taken in a meeting chaired by Consumer Affairs Minister Piyush Goyal. It is noteworthy that in November 2019, the government had announced to make 'hallmarking' mandatory on gold jewelery and artefacts from January 15, 2021. However, it was pushed forward by four months to June 1 after jewelers demanded an extension of the deadline due to the pandemic. Gold hallmarking certifies the purity of the precious metal and is currently voluntary. According to the statement, the hallmarking system on gold jewelery will start from June 15. Earlier it was to be implemented from June 1, 2021.

www.amarujala.com