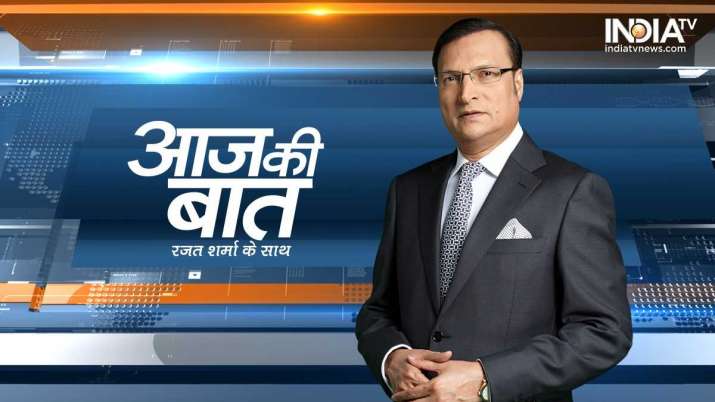 India News
Rajat Sharma Blog: Organ donation laws are outdated, they need to be changed | Organ donation laws need to be changed
On June 10, 2021 by admin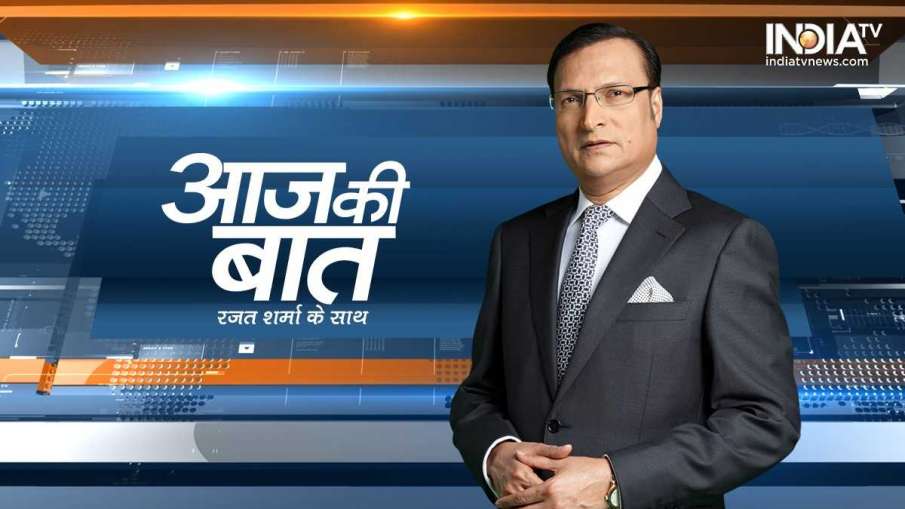 Today I want to salute the family members of Kamini Patel, a 46 year old woman from Surat. Kamini was declared brain dead after a brain haemorrhage. Showing humanity, the family gave permission for organ harvesting from the body of Kamini Patel, who was brain dead. The officials also showed readiness and very carefully sent the organs by road and air to Ahmedabad, Mumbai and Hyderabad, which gave new life to 7 people.
Kamini Patel was a resident of Bardoli taluka of Surat. His heart, lungs, liver, kidney and eyes were immediately sent to donors in 3 different cities. Kamini had a brain haemorrhage on May 19 due to high blood pressure. He was admitted to Shelby Hospital in Surat, where neurosurgeons performed the surgery.
She continued to be in a coma and on June 5, a team of doctors declared her brain dead. Kamini's husband Bharat Patel is a farmer. He is a social worker and is part of a US-based group that has been active in helping COVID-19 victims. An NGO named Donate Life contacted Kamini's family and her husband and 2 sons agreed for organ harvesting.
After this the operation was planned very carefully and it was executed with promptness. The heart was to be sent from Surat to Mumbai and it was to be transplanted within 4 hours, both the lungs were to be sent to Hyderabad, and the kidney and liver were to be given to the donors in Ahmedabad so that they could be transplanted into the patients' bodies in time. Every part of this operation had to be done with care. Kamini's family last saw her lying on the hospital bed, her sons wept with their heads on their mother's feet and then came out. Soon after, the team of doctors went to the ICU and started organ harvesting, which included the process of preserving the organs. Simultaneously, teams of doctors in Ahmedabad, Mumbai and Hyderabad were ready to transplant the organs after their arrival in the ICU.
The entire operation was coordinated with the help of the State Organ and Tissue Transplant Organization (SOTTO) of Gujarat affiliated to the National Organ and Tissue Transplant Organization (NOTTO). Since there was no one to pick up Hart, it was handed over to H.N. Sent to Reliance Foundation Hospital. At the same time, no patient was in need of lungs in the entire western region, so they were sent to KIMS Hospital in Hyderabad to be transplanted in the body of a 31-year-old female patient. One kidney was sent to a patient admitted to Sterling Hospital in Ahmedabad, while his eyes were donated to the Lok Drishti Eye Bank in Surat.
In the darkness of the night, the ambulance, tearing through the silence of the city, took the organ to the airport through a special corridor, so that it could be airlifted to Mumbai. The Surat airport is usually closed at night, with no flight movement, but since two lives were in question, the police and the local administration called the airport on chartered flights to transport the heart and lungs to Mumbai and Hyderabad respectively. opened. 940 kms from Surat to Hyderabad is covered in 150 mins. Kamini's kidney and liver were transported to Ahmedabad by road through a special corridor within 3 hours. Kamini Patel's kidney was transplanted to a woman in Ahmedabad overnight, while her liver was found by a 58-year-old patient.
The family members of 31-year-old female patient Naina Patil at KIMS Hospital in Hyderabad are giving Goddess status to Kamini today. Naina was hit by the corona virus on 18 April. He was admitted to a hospital in Jalgaon on 22 April but had to be taken to Hyderabad for admission to KIMS hospital as there was no improvement in his condition. He was treated in this hospital for 15 days, but during this time both his lungs were badly damaged. Her husband contacted organizations working in the field of organ donation but did not get any response for several days.
After waiting for several days, the prayer was accepted. Suddenly on June 6, Naina's husband got a call from Surat. The doctors of KIMS hospital immediately conducted all the necessary tests, and informed the doctors of Surat that a transplant could take place. The lungs reached Hyderabad via air in two-and-a-half hours and were transplanted the same night. Naina and her family are not tired of saying thanks to the family members of Kamini Patel for saving her life.
Usually, it takes 5 hours to complete the 260 km journey from Surat to Ahmedabad via road, but on June 6, due to the 'Green Corridor', this distance was covered in 3 hours. A 31-year-old woman was in need of a kidney at the Kidney Diseases and Research Center in Ahmedabad. Kidney transplant from Surat was done in the body of this woman. While his second kidney was transplanted to a 27-year-old woman at Sterling Hospital in Ahmedabad. His liver was transplanted to a 58-year-old patient from Ahmedabad.
We should appreciate the family members of Kamini Patel for doing this great service to humanity. Organ donation is generally considered a social taboo in a large section of our society, customs and tradition come in the way of it and there is a need to oppose it. One family decided for organ donation, one woman's organs were donated and 5 people got new life. Apart from this, 2 more people will be able to see through that woman's eyes again. You will be sad to know that in our country only 5 people out of 4 million people donate organs, whereas 128 out of 4 million people in America and 188 in Spain donate organs.
According to the Organ Retrieval Banking Organization (ORBO) of AIIMS, every year 1.5 to 2 lakh people in our country need kidney transplant, but only 8000 transplants are done. Similarly, 40 to 50 thousand liver transplant cases come every year, but hardly only 1,500 people get liver. There are at least 15,000 heart transplant cases in the country in a year, but only 250 people get a heart. There are 2.5 lakh people who need a cornea transplant every year, but only 60,000 people get a cornea.
Social awareness is needed to motivate people to donate organs after death. However, there is another problem, in many cases involving liver transplants of living people, the legal process takes a long time. Its process is so long, so complicated that in most cases, by the time the file reaches that table from this table, and the committee approves the donation, the patient dies.
Today I tried to help a 45 year old patient for liver transplant. He has an old father and 2 small children in his family, and the responsibility of the whole family rests with him. His wife was ready to donate her liver, but her blood group is not available. Now the donors of matching blood group found are distant relatives. Doctors are ready and want to do a quick transplant, but for this the approval of the medical board is required which is not easy. In fact, the laws made for organ donation have been made according to the old times and now they need to be changed. Unless these laws are changed, organ transplants on a large scale are very difficult. (Rajat Sharma)
Watch: Full Episode of 'Aaj Ki Baat With Rajat Sharma' June 09, 2021



www.indiatv.in