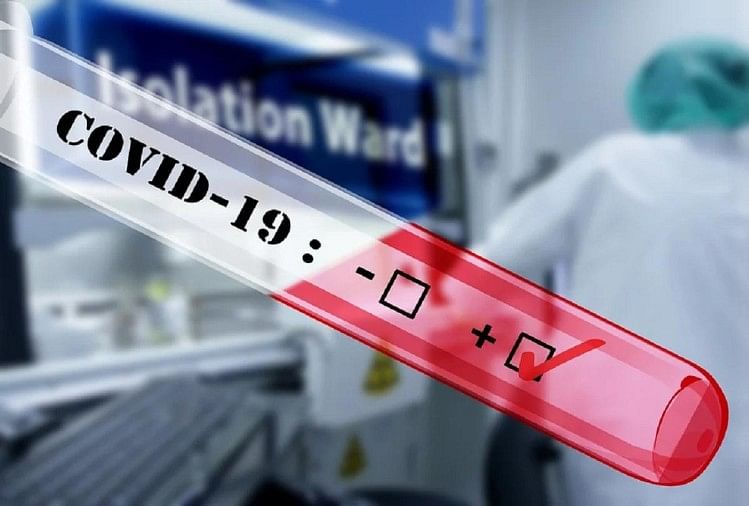 India News
Icmr and Health Ministry Issued an Advisory on Black Fungus in Covid-19 Patients
On May 10, 2021 by admin
News Desk, Amar Ujala, New Delhi
Published by: Prashant Kumar
Updated Mon, 10 May 2021 08:34 AM IST
abstract
While issuing advisory, the ICMR and Health Ministry said that cases of 'black fungus' are also coming up in Kovid patients. Not getting treatment at the right time can prove to be fatal.
Detailed
The country is already devastated by the second wave of Corona, the death toll is constantly increasing. At the same time, Indian Council of Medical Research (ICMR) has said that black fungus is also found in corona patients. ICMR has issued an advisory stating that this mucoramycosis is proving fatal for patients recovering from corona. Black fungus or mucoramycosis weakens the ability to fight microbes present in the environment. Inadequate treatment at the right time can kill patients. This disease is especially dangerous for people with diabetes and chronicle disease.
What are the symptoms of black fungus

Black fungus or mucoramycosis has many symptoms such as headache, body pain, high fever, cough, trouble in breathing, redness near the eyes and nose, vomiting of blood, altered mental status. The Central Government and the ICMR have advised not to ignore it. In case of such a situation, doctors have been asked to consult them.
The Union Ministry of Health and (ICMR) has issued advisory for monitoring, screening and treatment of the disease. It states that "If black fungus or mucoramycosis is not treated, it can kill a patient's life." The fungal in the air reaches the body through the breath and slowly starts to affect the lungs.
This is dangerous for diabetic patients

ICMR-Ministry of Health's consultation stated that the greatest risk of the disease, uncontrolled diabetes, decreased immunity due to strides, leaves an immediate impact on patients staying in ICUs for a long time. To avoid this infection, monitoring of glucose in the blood is necessary even after the corona patients are discharged from hospitals. Antibiotics, antifungal drugs, steroids and infection-free water should be used.

www.amarujala.com