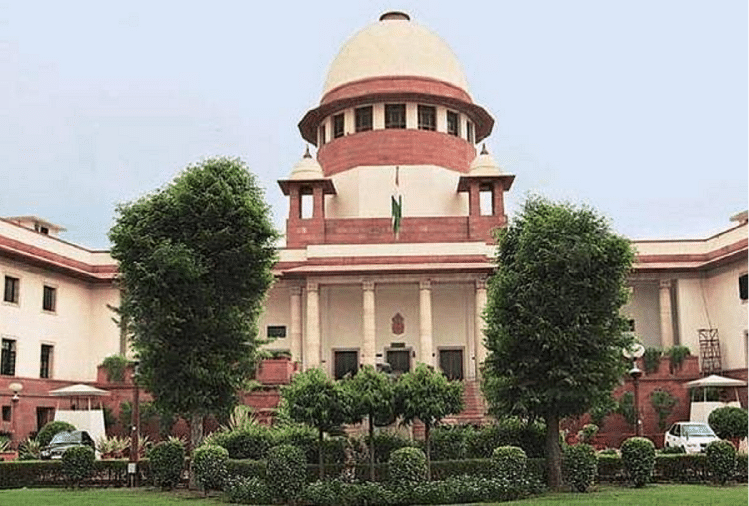 India News
Covid 19 Surge Hearing Supreme Court Sc Hearing Suo Motu Case Involving The Distribution Of Essential Supplies During Covid Pandemic – Covid 19 Surge: Hearing in Supreme Court postponed due to technical glitch, discussion on distribution of medical equipment was being held
On May 10, 2021 by admin
Rajiv Sinha, Amar Ujala, New Delhi
Published by: Tanuja yadav
Updated Mon, 10 May 2021 12:05 PM IST
abstract
Hearing began today in the Supreme Court regarding the delivery of essential services and medical equipment during the epidemic. However, the hearing has been deferred due to technical fault. Now a hearing will be held again on Thursday.
Detailed
The trial began in the Supreme Court on the delivery of essential services and equipment during the Corona epidemic in the country. However, due to technical reasons, the court hearing had to be canceled. Now a second hearing will be held in the Supreme Court on Thursday. The court was hearing suo motu cognizance on how the necessary medical equipment was distributed to the states and hospitals by the central government.
Hearing postponed due to technical fault

Hearing on the medical devices in the Supreme Court due to technical fault has been postponed for the time being. In this hearing through video conferencing, the judge and senior counsel were disconnected. Not only this, a strange situation also arose before the hearing. Sonia Gandhi's speech was also heard from P Chidambaram's background, after which Kapil Sibal said that please stop it.
Center filed affidavit in Supreme Court

Here, on the suggestion of the Supreme Court to eliminate the different prices of Kovid-19 vaccines between the Center and the States, the Central Government has said that there is little room for judicial intervention in these cases at the time of the epidemic. In the affidavit filed in the Supreme Court, the Center said that people of the age group of 18-44 were approved in the immunization drive after the request of the states. The Center had asked vaccine manufacturers to supply the vaccines at equal prices to all states.
The Center says that the 18-44 year olds are also getting free immunization as all the state governments have announced free immunization for the 18-44 age group.

www.amarujala.com