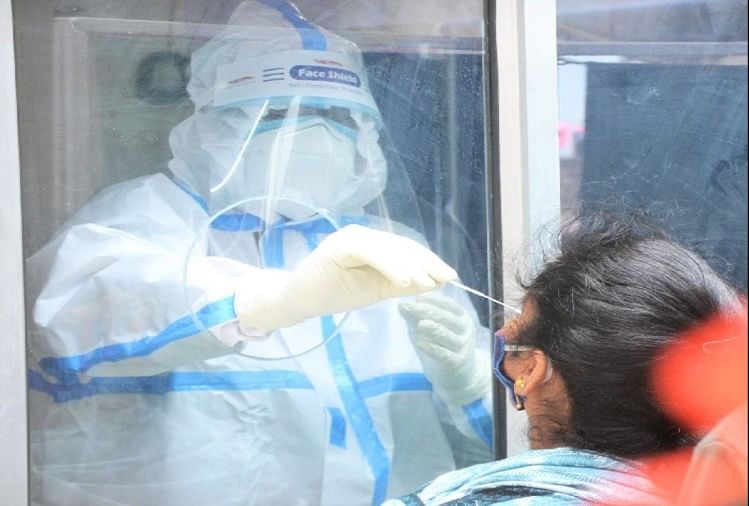 India News
Corona Epidemic: Second Wave Became Even More Acute For Women, Increased Infection Rate
On May 10, 2021 by admin
News Desk, Amar Ujala, Hyderabad
Published by: Surendra Joshi
Updated Mon, 10 May 2021 08:12 PM IST
abstract
Statistics reveal that women are becoming more infected in the second wave. This in itself is a matter of concern.

Detailed
The second wave of Corona is proving more dangerous for women. In the first wave last year, the elderly were the worst victims. In the second wave this year, women and youth are also getting more infected.
According to the Health Department of Hyderabad, the percentage of women in the total infected patients in the second wave is 38.5 percent as compared to 34 percent in July last year. Talking about the statistics of the entire country, 35.4 percent women have been infected. Males constitute 64.6% of the total infected.
In response to the question of why women are becoming more infected this time, epidemiologists say that the cause of increasing infection in women is due to mutation of the virus. The nature of the virus is constantly changing. Apart from women, youth are also getting more vulnerable to the virus. At the same time, in the third corona wave, there is being said to be more danger for children and women. Experts say that the third wave will definitely come.
Bihar has the highest number of women infected

Last year, the maximum number of 42 percent women were infected in Bihar. 38 were infected in Maharashtra, 36 in Karnataka and 32 percent in Tamil Nadu.
Lack of oxygen is the reason

A research conducted in Brazil has revealed that there is more oxygen deficiency in women. This is happening more in the case of pregnant women. There is a lack of oxygen before or after delivery. There are more deaths of pregnant women.

www.amarujala.com