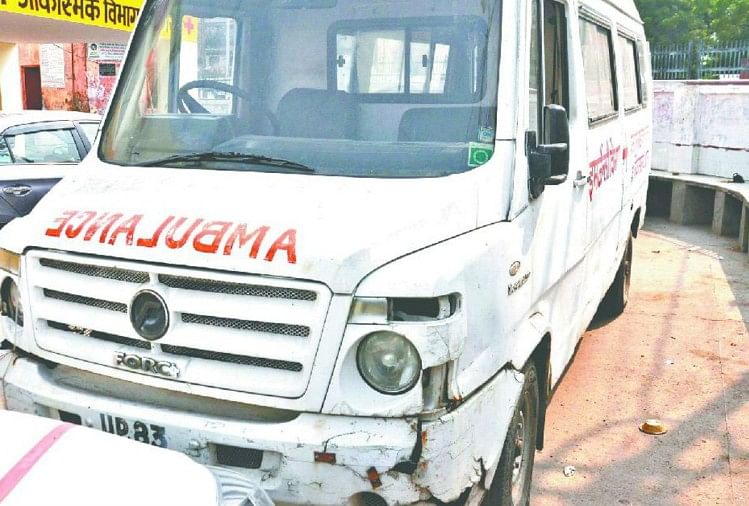 India News
Ambulance Driver Asks For 70 Thousand To Carry Corona Infected
On May 10, 2021 by admin
abstract
The ambulance driver who brought the Corona-infected patient asked for 70 thousand rupees. The younger brother also agreed to pay 40 thousand rupees but the driver was not ready and the patient died.
Detailed
The ambulance driver, who brought a corona-infected patient from Mainpuri's hospital in Saifai, Etawah, demanded 70 thousand rupees. The younger brother also agreed to pay 40 thousand rupees but the driver was not ready. Taking the complaint, the patient's brother Saifai reached the police station, the soldiers sitting there returned him. When I called the DM in the night, his phone also did not pick up.
Saifai SO reached the spot on the call of the media person but by then the ambulance driver had run away. The patient succumbed to this calamity. Elder Lilavati, a resident of Osarahar, died in Saifai Medical University from Corona on 25 April. After this, on April 26, the family members were investigated. The report arrived on 29 April.
In this, three people of the family, including Lilavati's grandson Upanis Gupta (35 years old), turned out to be positive. Avnish's condition deteriorated on the same day. The relatives were admitted to a private hospital in Mainpuri. Younger brother Vivek Gupta said that Upneesh's health deteriorated further on Sunday night. The family contacted the doctor in Kanpur. An ambulance was not found in Mainpuri to take the patient to Kanpur.
At this, Vivek contacted Saifai over the phone. According to Vivek Gupta, he spoke to the ambulance operator Kakka on mobile number 9457020059. The fare to take the Mainpuri patient to Kanpur demanded Rs.15 thousand. For the first deposit of half fare, around 9:30 on Sunday night Saifai called near the medical university gate.
Vivek arrived there with uncle Narendra Gupta. Seeing the help of family members, the ambulance driver increased the fare to 70 thousand rupees. Vivek also agreed to pay 40 thousand rupees but the ambulance driver did not sweat. Vivek reached Saifai police station but the soldiers sitting there shoved him. After this, Vivek called Uncle Narendra's mobile number 9084829964 at 11:20 pm on the CUG number of District Magistrate Shruti Singh, but the phone did not pick up.
He then called some journalists. A reporter gave information by phone to Saifai Police Station at 11:30 am. By the time police reached the spot, the driver of the ambulance had run away. Meanwhile, Upneesh succumbed at the Mainpuri hospital at around 11:40 pm. CPI (M) leader Mukut Singh has demanded action on the ambulance operator.

www.amarujala.com