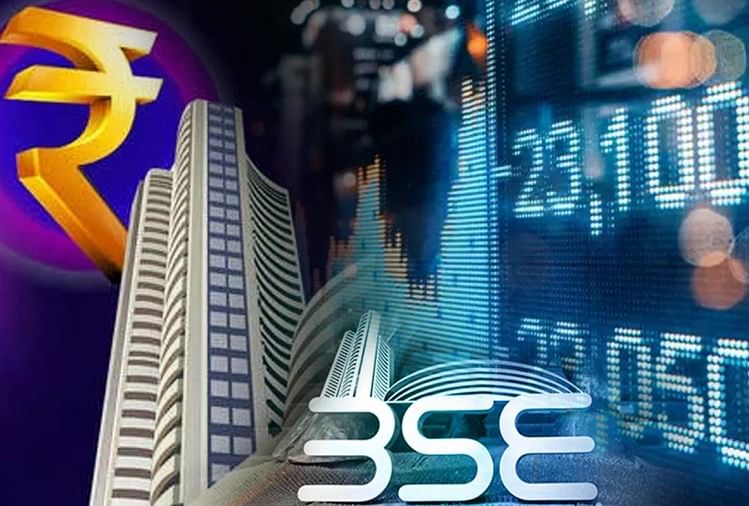 India News
Share market Sensex and Nifty today 10 May 2021 Closing Indian Benchmark Ended Higher
On May 9, 2021 by admin
Today, on the first trading day of the week i.e. Monday, the stock market closed on the green mark. The Bombay Stock Exchange's flagship index Sensex closed at 49,502.41, up 295.94 points, or 0.60 per cent. At the same time, the National Stock Exchange's Nifty closed at 14,942.35 with a gain of 119.20 points, or 0.80 per cent. The BSE Sensex gained 424.11, or 0.86 percent, based on 30 shares in the previous week.
State of heavy stock
Talking about the big stocks, today shares of Hindalco, Coal India, UPL, IOC and L&T closed on the green mark. On the other hand, shares of Shree Cement, Britannia, Ultratech Cement, Hero MotoCorp and Infosys closed at the red mark.
Last week, eight of the top 10 companies of Sensex gained
The market capitalization of eight of the 10 most valuable companies in the country increased by Rs 81,250.83 crore combined last week. Tata Consultancy Services (TCS) was the biggest gainer in this. Last week, only Reliance Industries Ltd and Infosys lost in terms of market capitalization.
Monitoring of sectoral index
If we look at the sectoral index, then all the sectors closed on the green mark today. These include Pharma, PSU Bank, Private Bank, Realty, IT, FMCG, Metal, Auto, Pharma, Media, Bank and Finance Services.
This week, the market will be determined by these factors
Economic data, including the condition of Corona virus infection, financial results of companies and industrial production, will determine the market move this week. Due to the holiday this week, the market will be trading for four days. Apart from this, the global trend and rupee fluctuations will also have an impact on market sentiment. Domestic stock markets will remain closed on Thursday on the occasion of Eid-ul-Fitr.
Mutual fund units invested so much in shares in April
Mutual fund units invested Rs 5,526 crore in shares in April. This is the second consecutive month that they have invested in stocks after seeing some improvement in the market. Invest 19's founder and CEO (Chief Executive Officer) Kaushalendra Singh Sengar said that many financial technology companies are coming into the field, this has increased the number of users. In such a situation, the investment of mutual funds will increase in the coming months.
Market was open on green mark
In early trade, the Sensex opened with a gain of 289.24 points (0.59 per cent) at 49495.71. At the same time, the Nifty opened at 14922 with a rise of 98.80 points, or 0.67 per cent.
The stock market closed on the green mark on Friday
The stock market closed on the green mark on Friday. The Sensex had ended at 49,206.47, up 256.71 points, or 0.52 per cent. The Nifty closed at 14,823.15 with a gain of 98.35 points, or 0.67 per cent.

www.amarujala.com