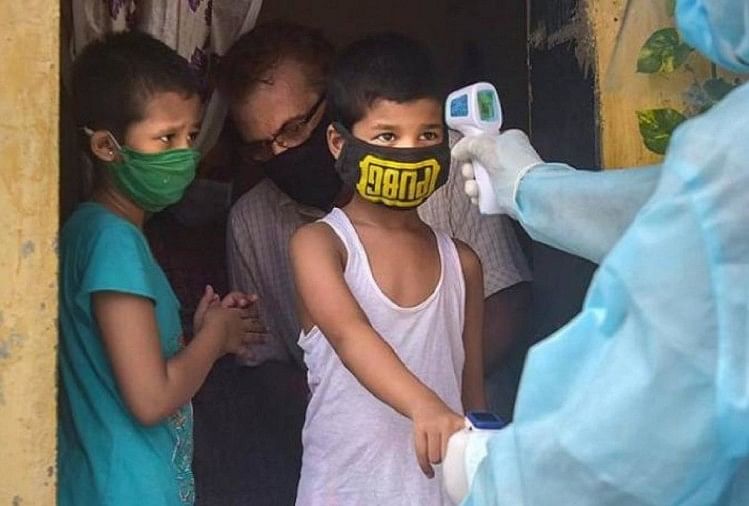 India News
Positivity Rate Of Corona Virus Infection Is 20 Percent Or More In Two Out Of Every Five Districts
On May 9, 2021 by admin
News Desk, Amar Ujala, New Delhi
Published by: Tanuja yadav
Updated Sun, 09 May 2021 10:09 AM IST
abstract
The corona infection rate was 20 percent or more in 341 districts, 40% of the 741 districts in the country. The data released by the Union Ministry gave this information.
Detailed
Of the 741 districts in the country, 301 districts have a corona infection rate of 20 percent or more. According to the data released by the Union Ministry on Saturday, this data has come out. During the week of May 1 to May 7, the positivity rate was 20 percent or more.
Four of the 15 districts are from Haryana and two are from Arunachal Pradesh and Rajasthan, with a positivity rate of 50 per cent. The most worrying thing in this is that most of these districts are past. As of now the number of testing has not been provided, it would be difficult to say whether this is due to insufficient testing.
Highest positivity rate of one week was seen in Changlang district of Arunachal Pradesh, 91.5% infection rate was recorded here. But this can also be an indication that the district has the least testing. After Changlang, Puducherry has the highest positivity rate in Yanam, which was 78 per cent.
This was followed by Bikaner in Rajasthan, 75.20 percent, Arunachal's Dibang Valley 75 percent, Pali in Rajasthan 70.40 percent, 64.30 percent in Noah, Haryana, 60.30 percent in Lahaul and Spiti in Himachal, 57.60 percent in Sonipat, 57.10 percent in Sambalpur, Shahdol recorded 55.10 percent, Bhiwani 54.10 percent, Panipat 51.50 percent, Vidisha 51.20 percent and North Goa 51 percent.

www.amarujala.com