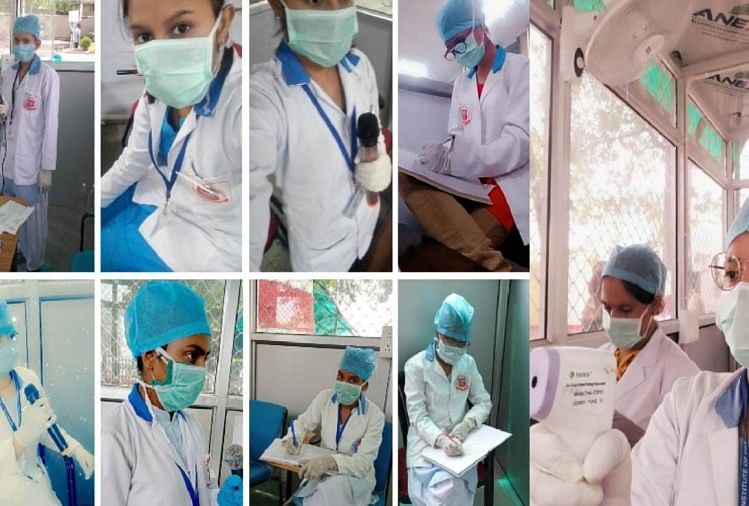 India News
Paramedical Staff Crisis in Haryana and Punjab Army Will Take Over – Against Pandemic: Paramedical Staff Crisis in Haryana, Army Will Handle Front
On May 9, 2021 by admin
Somdutt, Chandigarh
Published by: Dushyant Sharma
Updated Mon, 10 May 2021 04:16 AM IST
Detailed
There is a shortage of paramedical staff in the new Kovid hospitals being set up in Punjab and Haryana to fight the corona epidemic. The Indian Army will now fill this gap. The army will field its trend jawans to control Kovid. Western Command has also started giving special training to its Battle Field (battle field) soldiers to fight Kovid. Wherever they are needed, they will be sent there.
General Officer Commanding in Chief Western Command Lt Gen RP Singh has already met top officials of Punjab and Haryana in this regard. RP Singh has assured both the states that the army will provide all kinds of help. 100-100 bedded Kovid hospitals have been built by the Army in Chandigarh, Faridabad and Patiala. These include doctors, paramedical and technical staff will provide western command. They will be started on Monday. At the same time, doctors and paramedical staff have already been sent by the Army in many districts of Punjab.
So army was needed

In Punjab, Haryana, Chandigarh and Himachal Pradesh, the situation has started deteriorating due to Corona. Here, lockdown has been imposed to reduce infection. Despite this, the cases are not being named. There is a shortage of health staff due to the treatment and vaccination of patients, which is why the army is needed. The Home Minister of Haryana has already spoken of handing over the oxygen plants to the army.
In Punjab and Haryana, paramedical staff will provide army. As the demand comes, the jawans will be sent. At present, the soldiers of Battle Field are being given special training to deal with Kovid. They are also known as Battle Field Nursing Assistant (BFNA). They will be able to fully handle the patient.

– Colonel Jasdeep Sandhu, Director Civil Military Services

www.amarujala.com