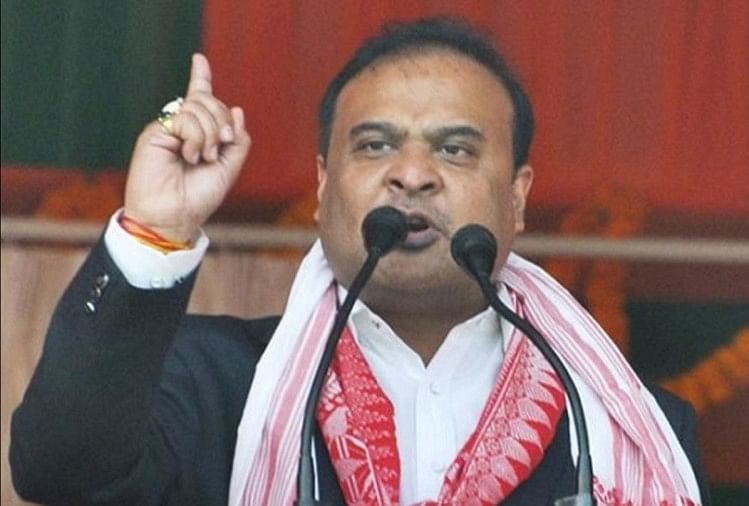 India News
Himanta Biswa Sarma now become the most important face of Bjp in Northeast Politics
On May 9, 2021 by admin
Himanta Biswa Sarma, who left the Congress just six years ago, has become the most important face of the BJP in the politics of Northeast India. Better organization skills made Himant an option for the BJP in the Northeast. His identity in the politics of the Northeast is that of a passionate politician, for whom the ultimate goal is to achieve the goal.
Himant, who always surprised the opponents through the ground and irrefutable tactics, is now in the news due to the success achieved in the post of CM of Assam, the most important state of the Northeast.
In fact, a section of the BJP and the Sangh was supportive of giving another term to the outgoing CM Sarbananda Sonowal. But Himant's threat in the northeastern states, along with deep penetration among allies, did not happen due to the acceptance of party MLAs.
52-year-old Himant's journey of nearly two decades from student politics to mainstream politics is thrilling. Interested in politics since his student life, Himanta became the General Secretary of the College Union Society at Cotton College in the capital. After doing MA and PhD and then LLB, he practiced for four years as a lawyer in the High Court. Then suddenly in 2001, politics came through the Congress.
Left impression on arrival
Himanta became close to CM Tarun Gogoi for the first time after becoming MLA from Jallukbari in 2001. He was inducted into the cabinet only a year later. After this, his stature steadily grew stronger. While a minister, he continued to take interest in the work of the organization. He also became a minister in Gogoi's government in 2006 and 2011.
Obsessed with the goal
Passion for the goal is the hallmark of Himant's personality. After becoming the MLA for the third time, Himanta became his opponent when CM Tarun Gogoi stepped in to give his political succession to his son Gaurav Gogoi.
He did not refrain from joining hands with the AIUDF behind the scenes to pressure the Congress leadership and Gogoi. If this did not happen, then in 2014, he resigned from the cabinet and joined the BJP after a year.
Close to Amit Shah
The talent of Himanta was well recognized by Shah. When Himanta joined the BJP while its president, he was entrusted with the responsibility of defeating the Congress in Assam by making him the convenor. After winning 60 seats in the state in 2016, the BJP created history for the first time.
Shah then used Himant to form the BJP's base in Northeast politics. Shah also gave responsibility to Himanta to handle the sharp opposition of NRC in Assam.
After this result, the party was successful in shifting the Left parties which had been in power in Tripura for decades. The BJP succeeded in restricting Congress politics in the Northeast to Sikkim with the help of Himant.

www.amarujala.com