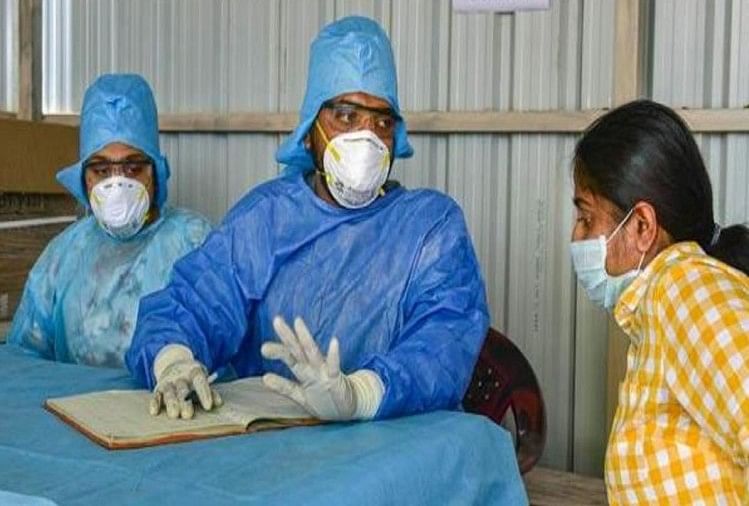 India News
Amid Surge In Covid 19 Cases In Goa State Government Put 15 Day Lockdown Here You Know All About It
On May 9, 2021 by admin
News Desk, Amar Ujala, Panaji
Published by: Tanuja yadav
Updated Sun, 09 May 2021 09:02 AM IST
abstract
The state government has announced a 15-day curfew in Goa in view of the rising corruption of the Corona virus.
Detailed
The second wave of Corona virus has taken a dangerous form in the country, although it has not reached its peak yet. But for the last several days, four lakh daily cases of corona virus have been reported, which are worrisome. Not only this, Corona is spreading havoc in the country's smallest state of Goa.
In view of the rising outbreak of Corona in Goa, the state government has announced a 15-day lockdown. The lockdown will begin from Sunday and continue till 23 May. Curfew has been announced by the state government to prevent corona virus infection.
On Saturday, 3751 cases of corona virus were reported in Goa in a day. While the number of total infected cases has increased to 1.16 lakh. At the same time, 55 people died of corona virus in Goa in one day and in case of recovery cases, in one day 3025 patients defeated this virus and returned safely to their home. In Goa, the death toll has gone up to 1612 while the number of active cases is 32,387. Let's know what will be closed during this curfew and what will be open …
What will remain open during curfew?
Medical Shops
Grocery shop
Standalone Liquor Shops
Hospital & Medical Facilities
Bank, Insurance, Custom Clearance, ATM
Opening hours from seven in the morning to one in the afternoon
What will be closed during the curfew?
Casino, Bar, Restaurant, Sports Complex
Auditorium, Community Hall, Cruise, Waterpark
Gym, Parlor, Salon, Cinema Hall, Theater
Swimming pools, schools, colleges, educational institutions, religious places and markets

www.amarujala.com