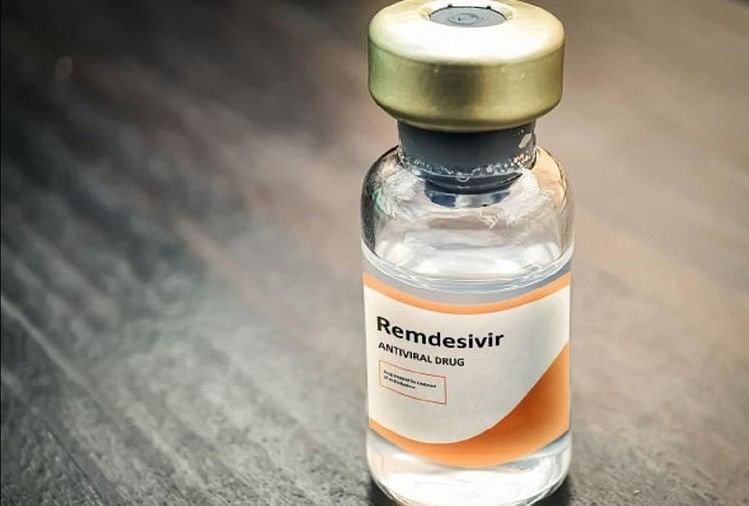 India News
A person black marketing of Remdesivir Caught by Madhya Pradesh Stf Police Received Five Injection
On May 9, 2021 by admin
News Desk, Amar Ujala, Gwalior
Published by: Tanuja yadav
Updated Sun, 09 May 2021 11:56 AM IST
abstract
A man who blacklisted Remedesvir from Gwalior in Madhya Pradesh has been caught by the STF team. The man has received five injections of Remadecivir. This one injection used to be sold for 30 thousand rupees.
Detailed
The case of black marketing of Remedisvir, an important drug of Corona, has come to the fore in Seoni, Madhya Pradesh. The main accused in this case, Kamleshwar Prasad Dixit, has been arrested from Gwalior station. The accused received five injections of Remedisvir, which he used to black market through social media.
The accused has fought the election of MLA

When the racket came to know about it, the STF team caught him as the brother of a patient and took Remadecivir injections from him. Let us tell you that the accused is a lawyer by profession but has also contested the election of MLA from Seoni assembly seat in 2018.
During the Corona period, the black marketing of the Remedesivir drug is taking place very much. Along with the real injection, fake injections are also being black marketed. During this time many rackets are active. To catch them, the STF teams are catching these people in disguise. A case has been registered against the accused Kamleshwar Prasad under the Fraud, Essential Commodities Act and Epidemic Act.
Such information was found about the accused

STF Inspector Chetan Singh Bais received information that some people were running the racket through social media. In such a situation, the team of STF created a new account on Facebook and demanded the accused's RemdesiWar to be the brother of the patient. The day a post was messaged by a young man.
After this, in the conversation, the STF team asked for five injections and asked to be brought immediately. The agent said to give an injection for thirty thousand rupees and the deal was confirmed. After this, the accused caught the Congo Express and reached Gwalior on Saturday. On reaching Gwalior station, the STF team caught the accused and recovered five injections from his bag.

The accused wanted to become an MLA

Regarding accused Kamleshwar Prasad, the STF says that he once wanted to win the assembly elections and become an MLA and also contested in 2018. But he got only 832 votes. The accused is a lawyer by profession and also has his own computer institute in Seoni.

www.amarujala.com