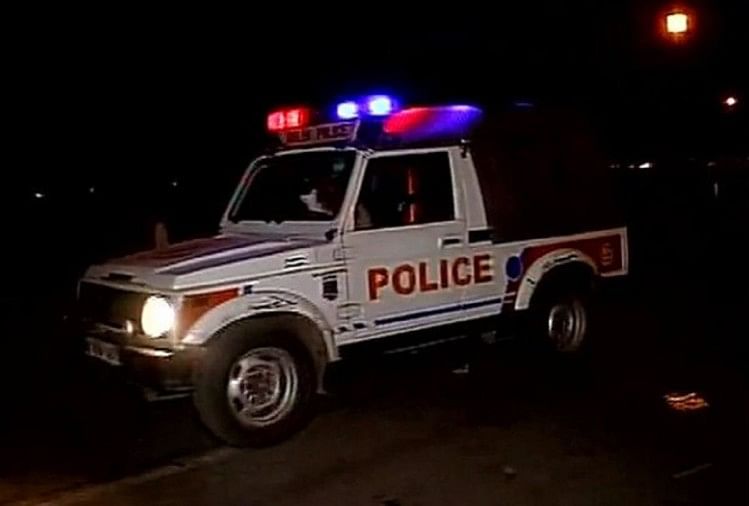 India News
Woman Shot Dead in Delhi Police Caught Miscreant After Encounter
On May 8, 2021 by admin
abstract
. On Wednesday, both of them entered the house of Jyoti in Sagarpur village and shot and killed her in front of her 12-year-old son. After the incident, the accused escaped. On Friday, the police surrounded them and attacked the police
Detailed
The southwest district police arrested the murder accused on Friday afternoon after the encounter. The accused has been identified as Nitin alias Vinay alias Rahul, a resident of Najafgarh. Accused Baba Haridas Nagar police station is a declared crook. Is engaged in Nitin's leg. Police have admitted the accused to the nearest hospital.
Its other partner Chetan Pandey managed to escape from the spot. Chetan Palam is the declared crook of the police station. On Wednesday, both of them entered the house of Jyoti in Sagarpur village and shot and killed her in front of her 12-year-old son. After the incident, the accused escaped. On Friday, the police surrounded them and attacked the police. The police is investigating the case by registering a case.
South-West District Deputy Commissioner of Police Ankit Pratap Singh said that on Wednesday, Sabran Kaur alias Chhabbo, resident of Gali No-4, Sagarpur, had given a PCR call and informed the police about her sister-in-law shooting her home. Sabran said that his 12-year-old nephew called and told that his mother Jyoti had been shot by some people.
When Sabran ran away and reached the sister-in-law's house, accused Chetan and Nitin were standing there with pistols. The two also threatened to shoot Sabran and escaped. Jyoti was later rushed to the hospital, where she died during treatment. Sagarpur police station registered a case of murder and started investigating.
During the investigation, the police team came to know that the accused Avenger came riding on the bike. After the incident, the accused have left their bikes in Mahavir Enclave, Palam. Police began investigation. Meanwhile, at around 12.30 pm on Friday afternoon, the two accused arrived there to take their bikes.
The police team had already laid a trap there. When the police tried to control the accused, they pulled out the pistol. The police also fired in response. Nitin alias Vinay was shot in the leg while his partner Chetan Pandey managed to escape from the spot.
Why Jyoti was killed at the moment has not been revealed. The matter is being investigated by interrogating Nitin. Police sources say Jyoti's family runs an illegal liquor business. The police is looking at the murder with this connection.

www.amarujala.com