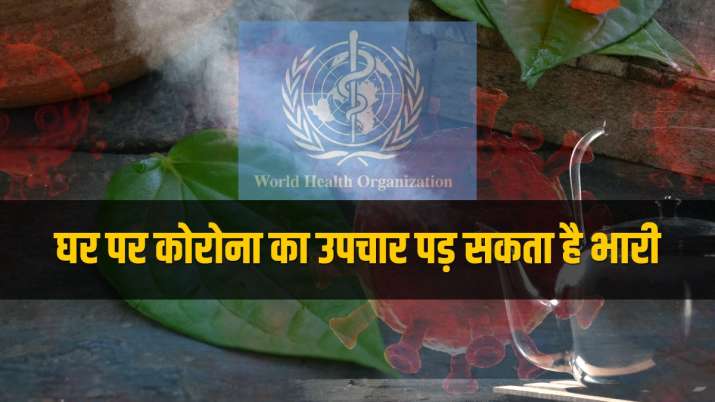 India News
WHO Warning consumption of betel leaf hot water can prevent coronavirus also cure infected person PIB fact check. Corona treatment may be heavy at home, know how much will be saved from betel leaf – hot water
On May 8, 2021 by admin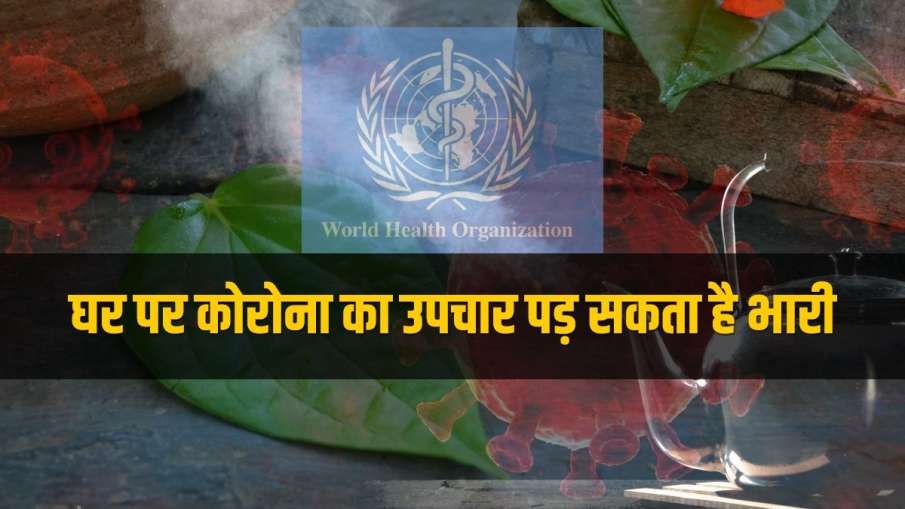 New Delhi. Corona virus infection is spreading rapidly in the country. People are adopting a variety of prescriptions to avoid corona in homes. If someone is drinking hot water, then eating betel leaves is used in the treatment of corona. If you are also adopting any kind of prescription viral on social media, then you must first check its veracity or else you may have to take it. Many myths are being spread about the prevention and treatment of corona. The Union Health Ministry and doctors are constantly asking you to beware of any such myth. You also know what is the truth of some false myth on social media.
Know Corona will be fine with betel leaf?
The PIB Fact Check team tweeted that 'a fake news is claiming that the consumption of betel leaf can prevent the corona virus and the infected person can also be cured. PIB Fact Check stated that repeated hand washing, masking and physical distance are necessary to avoid COVID19. There is no scientific evidence of prevention and recovery from corona from the consumption of betel leaves.
Can bathing with hot water and drinking lukewarm water prevent corona?
At the same time, there is a myth that 'Bathing with hot water and drinking lukewarm water can prevent corona?' Its fact is that – no, drinking hot water does not eliminate the corona virus nor is it a cure for infection. To finish this, the lab needs 60 to 75 degree temperature.
Know WHO has issued a warning for India
The PIB Fact Check team said in another tweet that 'a fake message is claiming that India has been warned by the World Health Organization (WHO) keeping in mind the increasing cases of COVID19. An explanation has already been issued by @WHOSEARO on this. Please do not forward any such message. Also, PIB Fact Check (@PIBFactCheck) has shared in its tweet what information from the WHO's tweeter handle. It is being said in the video that the WHO claims to increase the number of deaths due to corona infection in the coming time, saying that since April 15, every day 50 thousand deaths can occur in the country. The WHO itself has responded to this by stating that no such claim has been made on their behalf.
Know what is PIB Fact Check
Let us tell you that, in an effort to deal with fake news i.e. fake news, the Information Bureau (PIB) has constituted a 'fact-checking unit' to verify the news about the ministries, departments and schemes of the central government. The Fact Check Unit of the Central Government's Letter Information Office (PIB) is continuously warning people about viral messages. In the viral news, Vaidya MR Sharma is being quoted as saying that corona virus can be avoided by consuming betel leaves.
You can find out more for Corona Vaccine by clicking here via WhatsApp.Can take pain
You also get a fact check done for any information
If you also get any such information, then you can send it to PIB for a fact check. https://factcheck.pib.gov.in Or you can send WhatsApp number +918799711259 or email: [email protected] This information is on the website of PIB https://pib.gov.in Also available



www.indiatv.in