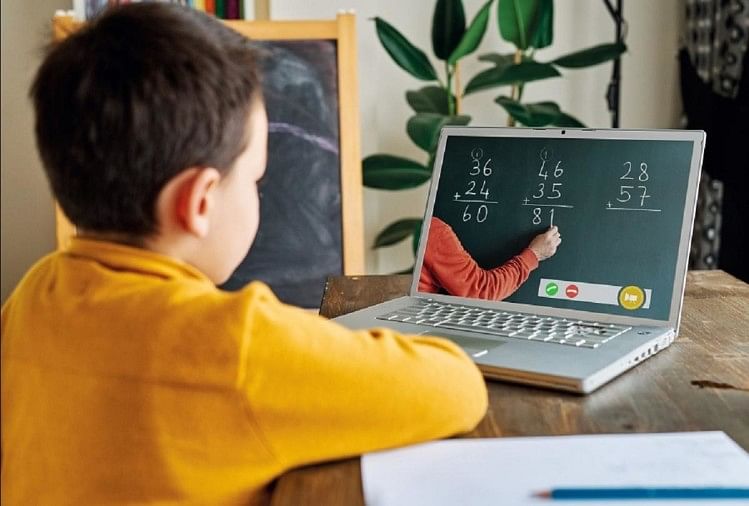 India News
Studies will be Done online till corona control, no decision on board exam – UP: studies up to corona control will be online, no decision on board exam yet
On May 8, 2021 by admin
abstract
The state government has stopped teaching in basic schools, 20 schools and secondary schools till May 15.
Detailed
Until the corona infection comes under control, studies in Basic and Secondary Education Department schools will be online. There is a preparation to conduct online classes from July onwards after summer vacation. Online classes are currently being postponed. The state government has stopped teaching in basic schools, 20 schools and secondary schools till May 15.
Summer holidays will start from May 20. Officials of both departments believe that it would be appropriate to conduct the classes online in the manner in which scientists have reported the third wave of corona to be more fatal to children by September. Director General of School Education Vijay Kiran Anand said that online classes will be started after instruction from the government.
Confusion status on board exam

The Department of Secondary Education is in a dilemma over the postponed high school and intermediate board exams till May 20. The department official says that it is not possible to conduct the examination in the present state of infection. In such a situation, the idea is to cancel the high school examination on the lines of CBSE and conduct intermediate examination only. The principal secretary of the department, Anil Kumar, says that such a suggestion has come, but it will be decided only after taking guidance from the Deputy Chief Minister and the Chief Minister.
Corona in UP: 28076 new cases, record 372 deaths in 24 hours

Corona continues to wreak havoc in Uttar Pradesh, more than 25 thousand cases have been reported in the entire state on Friday. In 24 hours, there have been 28,076 cases of corona. At the same time, a record 372 people died. A total of four crore 25 lakh 649 tests have been conducted so far in Uttar Pradesh. There have been 241403 tests in the last 24 hours. A total of 14 lakh 53 thousand 679 people have been infected in UP since the inception of Kovid.
Once again, the number of patients in UP reached below 30 thousand. On Friday, 28076 new corona positive patients were found in the state. While a record 372 infected patients have died. The number of healthy discharged patients was 33117. Which is about five thousand more than the number of new patients.
According to the report released from the Health Department, 1453679 positive patients have been found so far in the state. Of these, 1184688 have been cured. A total of 14783 patients have died. At present there are 254118 active patients in the state.
The most patients on Friday in the state were 1982 in Lucknow, 1817 in Meerut, 1288 in Gautam Budh Nagar, 1122 in Saharanpur, 939 in Bareilly, 937 in Moradabad, 937 in Varanasi, 810 in Gorakhpur, 779 in Kanpur Nagar, 744 in Kanpur, Ghaziabad. 686, Amroha 658, Deoria 579, 578 in Azamgarh, 563 in Prayagraj, Jalaun 549, Badaun 537 have been found.

www.amarujala.com