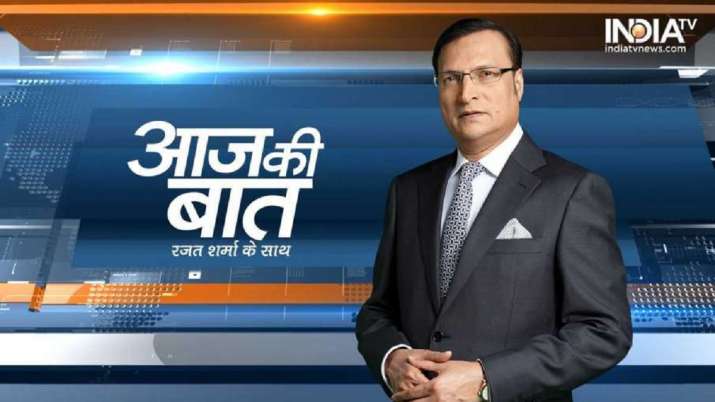 India News
Rajat Sharma Blog Why scores of ventilators lie unused in hospitals | Rajat Sharma Blog: Why are hundreds of ventilators blowing dust in hospitals?
On May 8, 2021 by admin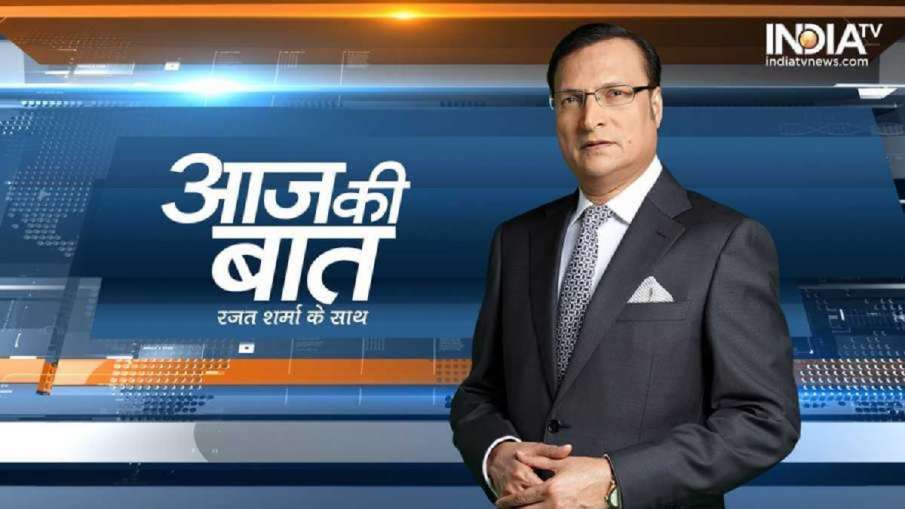 Corona virus is causing havoc all over the country. The situation is very serious. More than 4 lakh (4,01,078) new cases were reported again on Friday. This is the third consecutive day the number of new cases of infection has crossed the 4 lakh mark. On Friday, 4,187 people died from Corona. This is the highest death due to corona infection in one day. This epidemic is spreading rapidly in Karnataka. There have been 48,781 new cases while 592 people have died. In Bengaluru alone, Corona killed 346 people.
Maharashtra still tops the list of affected states. There were 54,022 new cases of corona virus and 898 people died. There were 38,460 fresh cases in Kerala and 54 people died. There were 28,076 new cases in Uttar Pradesh and 372 people lost their lives. Tamil Nadu had 26,465 new cases and 197 deaths. There were 19,216 new cases in West Bengal and 112 people died. Rajasthan reported 18,231 cases and 164 deaths. There were 17,188 cases in Andhra Pradesh and 73 deaths. 13,876 new cases were reported in Haryana and 162 people died. Bihar had 13,466 fresh cases. Madhya Pradesh had 11,708 new cases and 84 patients succumbed. There were 9,642 new cases and 137 deaths in Uttarakhand. Punjab had 8,367 new cases and 165 deaths. There were 5,559 new cases in Telangana and 41 people lost their lives. It is estimated that the number of new cases per day is four times higher than the first wave of this epidemic.
In states like Karnataka and Delhi, beds in hospitals are full of corona patients. These states have demanded the Center to increase the oxygen supply quota. Delhi Chief Minister Arvind Kejriwal on Friday claimed that the supply of oxygen in the capital had improved. But many hospitals still lack ICU beds and ventilators. You will be surprised to know that hundreds of ventilators are not being used in many district hospitals of Bihar and UP because there are no technicians, there is a shortage of trend staff in anesthesia. The packing of these ventilators has also not been opened. These ventilators sealed in compartments are blowing dust in hospitals.
In our prime time show 'Aaj Ki Baat' on Friday night, we showed you the scene of Bijnor Hospital in Uttar Pradesh where relatives of patients were pleading with doctors to save the patient's life, give oxygen, arrange ventilator, But there was no one to listen. No help found. In order to save the life of the patient, the family members themselves were running here and there. Some relatives were trying to give CPR to the patient themselves, while some were trying to increase the oxygen level of the patient by knocking back. Two-three patients in the ward were in critical condition and were in dire need of a ventilator. But the patients were not getting any help.
When the reporter of India TV investigated the matter, it was found that the CMO had purchased 24 ventilators at a cost of Rs 50 lakhs last year. The hospital's Chief Medical Superintendent (CMS) admitted that after purchasing 24 ventilators, 10 of these ventilators were opened and fitted but there was no trend staff to operate them and hence could not be used. The CMS stated that there were no anesthetists in the hospital who could operate these ventilators. CMS has now decided to shift these ventilators to Moradabad District Hospital.
This is the gross negligence and apathy of the system running the district hospitals. The state government sent ventilators and kept them in hospital stores. They could not be used. Employees assigned to run these ventilators were not even tried to trend and Corona patients continued to suffer traumatic deaths.
This is not the case of Bijnor alone. In 'Aaj Ki Baat' we showed how 67 ventilator packs are kept in the store room of Firozabad District Hospital, UP. Our reporter came to know that 114 new ventilators were purchased from the PM Cares Fund last year. According to hospital officials, there was no need to use these ventilators so it was decided to send them to other district hospitals. The CMO of the hospital lied to our report that all these ventilators are in working condition. Our reporter found that only the packing of 47 ventilators was opened and used while the rest of the ventilators were still packed. That is, a total of 67 ventilators were blowing dust inside the store room. Now the hospital chief has written a letter to the higher authorities to shift some ventilators to other district hospitals which have not been used. This letter is now buried somewhere in the files of the Health Department.
When corona patients die due to lack of oxygen or ventilators, their families blame the government. But what can the government do more than this? The government can provide ventilators, provide oxygen, deliver oxygen tankers, provide beds in hospitals, but what can any government do if the hospital excuses the lack of technicians and keeps the ventilators in the store room for one year Can it?
The situation is the same in Bihar. There are many districts where there are ventilators in government hospitals, there is also an entry of ventilators on paper, but these ventilators never came out of the store room. The cover mounted on them is never removed. Till date, they have not been used to save the life of a patient. For example, the four new ventilators provided by the Health Department during the Corona period last year at Benipur Subdivision Hospital in Darbhanga were not even installed till today after several months. The hospital in-charge says that there is no ICU in this hospital, so ventilators were not installed. Apart from this, there is no trend worker for maintenance and use of ventilators.
We saw more than 400 ventilators coming in from abroad during the last two weeks, but now the Prime Minister or the Chief Minister cannot go to every district hospital to see whether these ventilators are being used or not. The hospital administration has to do this work. They have to decide that if the ventilator is present, then they should also arrange for the operator. Talk to the district administration about this. Similarly India TV reporter showed scenes from Darbhanga Medical College Hospital, where 27 ventilator beds were placed. All these ventilators were purchased last year. But these were left as mere decorations. The reason is the same: the man power needed to operate them is not available in such a big hospital.
Bihar's Gopalganj Sadar Hospital has six ICU ventilator beds, but all of them are covered with red cloth. These ventilators are in working condition, but they have not been used as there is no trend staff running them. The hospital's civil surgeon said that he sent letters to the Health Minister several times to appoint technicians but there was no response. The same condition is in the district hospitals of Shivhar, Khagaria and Sasaram in Bihar. Six ventilators were dumped like scrap in the store room of Shivhar district hospital. In almost all cases, hospital officials said that they had sent a letter to the district officials for the appointment of technicians but the district officials sent it to the state health department and the files were stuck there.
Reporters of India TV went to district hospitals in Rajasthan and saw a similar scene there. More than 20 ventilators are lying idle at Churu District Hospital. These ventilators worth crores of rupees were blowing dust. Some were kept in a place near the bathroom. Hospital administration says the ventilator was placed near the washroom due to lack of space. Kovid Nodal Officer of Bhartia Hospital, Dr. Sajid Khan has said that corona patients are being given ventilators and BAPP whenever needed. Dr. Sajid claims that the hospital has 67 ventilators, one of which is in poor condition. 15 ventilators are not yet installed while 51 ventilators are installed. These ventilators are being used in ICU and Medical ICU.
The condition in Kotputli near Jaipur is that many ventilators have been in cans for the past one year. No one bothered to install them. The district collector said that they were not being used due to lack of oxygen supply. He said to send the unused ventilators to the SMS Medical College Hospital in Jaipur.
On one hand, ventilators are lying idle in government hospitals, patients are dying due to lack of oxygen and on the other hand hundreds of ventilators are blowing dust in hospitals in UP, Bihar and Rajasthan. A gang of profiteers and black marketers is also active in this phase of the epidemic to rob the families of the patients. We showed you that the Delhi Police had raided a restaurant and recovered 419 oxygen concentrators. Police arrested three people. Based on the interrogation of these people, the police raided Khan Market's famous Khan Chacha Restaurant and there the police found 96 oxygen concentrators. Police recovered 9 oxygen concentrators from Town Hall, another restaurant in Khan Market. Both the restaurants in Khan Market belong to Delhi-based businessman Navneet Kalra. Currently Navneet Kalra is absconding. Police has recovered 524 oxygen concentrators from three restaurants within 24 hours. According to Delhi Police, these oxygen concentrators were imported from abroad. These were ordered by several companies. According to Delhi Police, the gang had asked for 650 oxygen concentrators from abroad, out of which 125 were sold to the concentrators while 524 were recovered by the oxygen concentrator.
At a time when people are dying mercilessly due to the Corona epidemic, some are playing with people's lives for little money. These are the merchants of death and legal action should be taken against such people and severe punishment should be given. The epidemic is spreading rapidly and I refer to the daily statistics at the beginning of my blog so that people understand the magnitude of this crisis. Please stay away from the crowd, wear a double mask, adopt social distancing, wash your hands. Because you have to be careful if you want to avoid corona. When the Kumbh Mela started in Haridwar, at that time also I had said that the Kumbh should be canceled because it affects the life of humans, and in today's date there is nothing more important than the life of humans. Faith will come later. Fairs will be held later. The Kumbh was held and due to Corona explosion it had to end in the middle. That is why I appeal to my Muslim brothers to celebrate Eid with full enthusiasm this time, but celebrate at home, do not go out, do not meet people. Because if not hugged you will be saved, if you are hugged, Corona will be hugged (Rajat Sharma)
Watch: Aaj Ki Baat, complete episode with Rajat Sharma 'May 07, 2021



www.indiatv.in