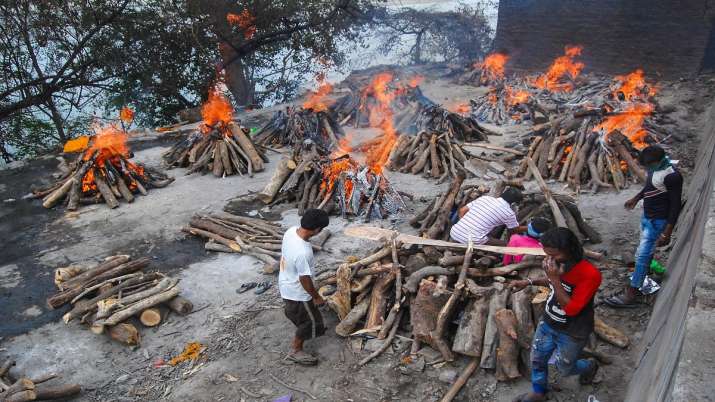 India News
Coronavirus Municipal corporation will conduct free of cost last rites UP government orders | Corona: Municipal corporation will conduct last rites of dead, UP government orders
On May 8, 2021 by admin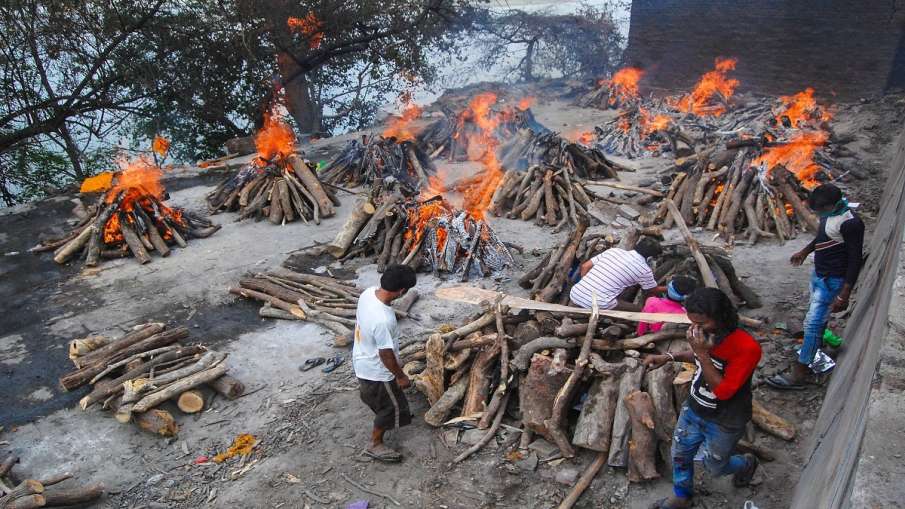 Lucknow: The Uttar Pradesh government has ordered the Municipal Corporation to conduct free last rites of the corona infection victims. After this order of the government, the funeral will be borne by the funeral of all cremation houses, graveyards and cremations falling within the limits of the municipal corporation. This order has been sent to all the District Magistrates and the Municipal Commissioner on behalf of the Additional Chief Secretary of the Municipal Development Department. This letter also directs strict adherence to the Kovid protocol during the funeral of the dead.
372 more patients died of corona infection, 28,076 new infected
In Uttar Pradesh, 372 patients died of corona infection on Friday and 28,076 new cases of infection were reported in the state. A top official of the health department gave information about this. Principal Secretary of Health Department Alok Kumar told reporters on Friday that 372 corona-infected people have died in the last 24 hours in the state and so far 14,873 people have died due to this infection. He said that after receiving 28,076 new patients in the last 24 hours, the figure of total infected so far has increased to 14,53,679. He informed that at present 2,54,118 infected people are under treatment in the state. In the state, 33,117 infected infections have been freed in the last 24 hours and so far, 11,84,688 people have become healthy due to corona infection.
According to the health bulletin released on Friday, 1,982 new infected were found in Uttar Pradesh capital Lucknow and 25 people died. In the same period, 1,817 new infections have been detected in Meerut, 1,288 in Gautam Budh Nagar and 1,122 in Saharanpur. Bulletin states that the maximum number of 31 infected deaths has been recorded in Kanpur, 30 in Hapur, 18 in Ghazipur, 16 in Hardoi, 15 in Gorakhpur, 12-12 in Meerut and Gautam Budh Nagar, 11-11 in Prayagraj and Sonbhadra and 10 more infected have lost their lives in Chandauli. Kumar said that more than 2.42 lakh samples of corona samples were tested in the state on Thursday and more than 4.26 crore samples have been tested so far. Additional Chief Secretary, Information Navneet Sehgal said that during a review meeting, Chief Minister Yogi Adityanath said that vaccination in the state was going on fast and more than 1.34 vaccine doses had been given so far. He informed that in seven districts with high infection rates, 85,566 people aged 18–44 have also been vaccinated.
The Chief Minister has directed that from May 10, vaccination campaign for people in the age group of 18-44 will be done in more districts. He said that the government has decided to allow sick, segregated employees and pregnant women employees to 'work from home' in all government and private offices. The government has also decided to include oxygen concentrator under the medical reimbursement rules for state government officials / employees so that they can purchase it for private use. The Chief Minister said in the review meeting that all necessary arrangements are being made to ensure supply of oxygen to all the districts in the state. Yogi said that oxygen supply should also be ensured to the residents and non-Kovid patients as per their requirements.
input language



www.indiatv.in