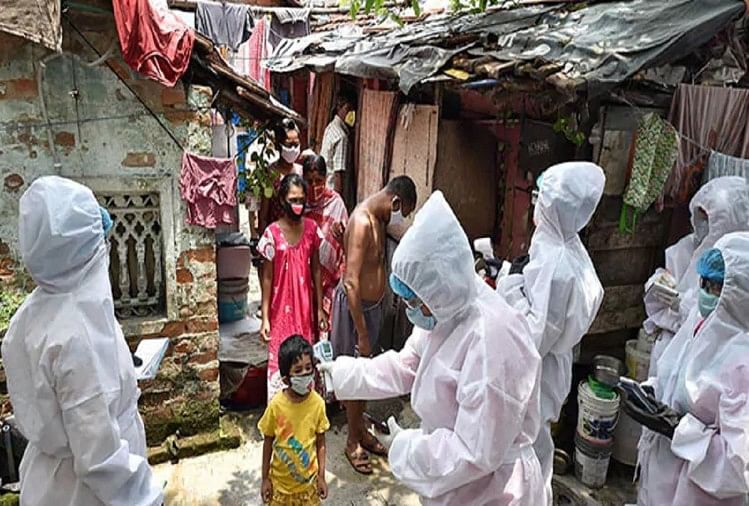 India News
Coronavirus India Updates Today, No New Covid 19 Case For Seven Days In 180 Districts
On May 8, 2021 by admin
abstract
Information given in the meeting of the Group of Ministers regarding the corona epidemic. Officials said, no new case was found in 14 of 18 districts and 21 days in 54 districts.
Corona health worker
– Photo: PTI
Detailed
Millions of people are getting infected every day in the second wave of Corona virus, but the government claims that no new cases have been reported in the 180 districts of the country since a week. Similarly, no new cases have been received from 14 days in 18 districts and 21 days in 54 districts. While there are 32 districts which are outside the Red Zone. Here no person has been corona infected for the past 28 days. At the 25th meeting of the Group of Ministers on Saturday about the situation of the corona epidemic, officials said that 4.88 lakh patients are currently in ICU in the country. While 1.70 lakh ventilators and 9.02 lakh patients are on oxygen support beds.
In the meeting, Union Health Minister Dr. Harsh Vardhan said that it is very important for one person to take two doses of vaccine. So those who have taken the first dose should get the second dose first. States have also been asked to give priority to this. It was told in the meeting that the country can now examine 25 lakh samples in a day.
Director of NCDC, Dr. Sujit Kumar Singh said that it is very important to increase health services in small towns and rural areas. Corona virus cases are increasing in these areas, but due to weak health services here, the country may have to suffer a lot of damage. He informed that Maharashtra (1.27), Karnataka (3.05), Kerala (2.35), Uttar Pradesh (2.44), Tamil Nadu (1.86), Delhi (1.92), Andhra Pradesh (1.90), West Bengal (2.19), Chhattisgarh (2.06) , Rajasthan (2.99), Gujarat (2.40) and Madhya Pradesh have got 2.24% infection growth rate, which has been increasing continuously for the last seven days.
Most active patients in Bangalore (urban), Ganjam, Pune, Delhi, Nagpur, Mumbai, Ernakulam, Lucknow, Kozhikode (Calicut), Thane, Nashik, Malappuram, Thrissur, Jaipur, Gurgaon, Chennai, Thiruvananthapuram, Chandrapur, Kolkata, Palakkad Those who are still undergoing treatment. In the meeting, Group V President Dr VK Paul spoke about the efforts being made to enhance the hospital infrastructure for effective clinical management of hospitalized patients.

www.amarujala.com