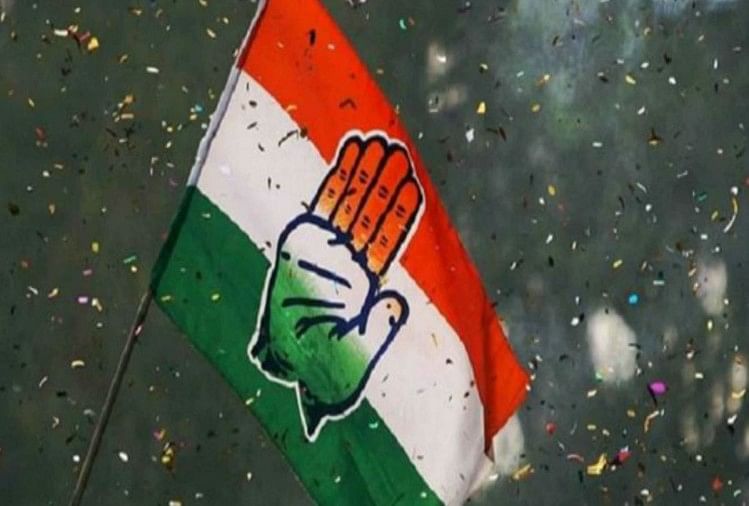 India News
Badam Congress: Land Lost in Seven Years, After 2014 No Opposition Status in Many States Including Center
On May 8, 2021 by admin
News Desk, Amar Ujala, New Delhi
Published by: Surendra Joshi
Updated Sat, 08 May 2021 12:40 AM IST
abstract
Congress was once the largest and the only party in the country. Today she is constantly getting weaker. Then senior leader Kapil Sibal has advised the party to assess itself.

Detailed
BJP's dream of Congress-mukt Bharat is not fulfilled, but has been successful to a great extent. Since the formation of the Modi government in 2014, the party has been steadily losing ground. Puducherry also got out of the hand in the recently held state assembly elections of five states. It does not even have the status of opposition from the Center to many states.
Now the Congress governments are left only in Punjab, Chhattisgarh, Rajasthan, while it has coalition governments in Maharashtra, Jharkhand and Tamil Nadu. After the election results of the five states that came last week, it did not even have the status of opposition in half a dozen states of the country. In the latest elections, Puducherry came out of his hands, and the opposition status in Bengal also went away.
She had power in Puducherry till two months ago, but now she has come at number three. When the NDA government is formed here, the DMK got the status of opposition. Out of the 30 seats in the state, it has been able to win only two seats, while DMK has won six seats. At the same time, the Congress has got only one seat in Bengal.
The BJP has also won six seats in the state due to its alliance with the local party NR Congress in Puducherry. For the first time, the NDA government has been formed here. Given this equation of the Legislative Assembly, instead of Congress, its ally DMK will get the official status of Opposition in Puducherry. At the same time, BJP is now the main opposition party in place of Congress in Bengal.
There is no opposition status even in these states

Continuing defeat in Andhra Pradesh since 2014. It did not get a single seat in the last two elections. In Telangana, it has barely managed to save the place of the opposition so far. The sudden emergence of the BJP in the 2018 elections in Tripura demolished the Left and replaced the CPI (M) as the main opposition party. In Odisha too, the Congress reached number three in the 2019 elections and the BJP occupied the Opposition's position.

Became partner instead of main party

The condition of the Congress in the country is that instead of the states where it was in power or the main opposition party, it has reached the third or fourth position. In Tamil Nadu, she is the junior partner of the DMK, and in Jharkhand she is also playing the role of the junior ally of the ruling JMM. In Uttar Pradesh and Bihar, it is not even in the status of the main opposition party for the last nearly three decades. For these reasons, senior Congress leader Kapil Sibal has once again requested the party to assess itself.

www.amarujala.com