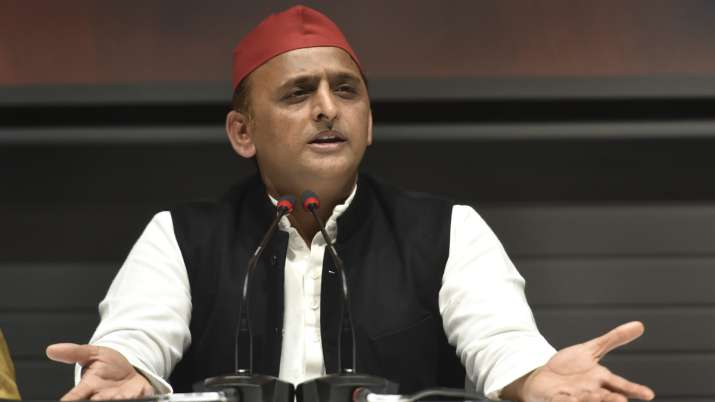 India News
Akhilesh Yadav statement on Yogi government failure over corona Government system is trying to hide deaths due to lack of treatment instead of saving lives: Akhilesh Yadav
On May 8, 2021 by admin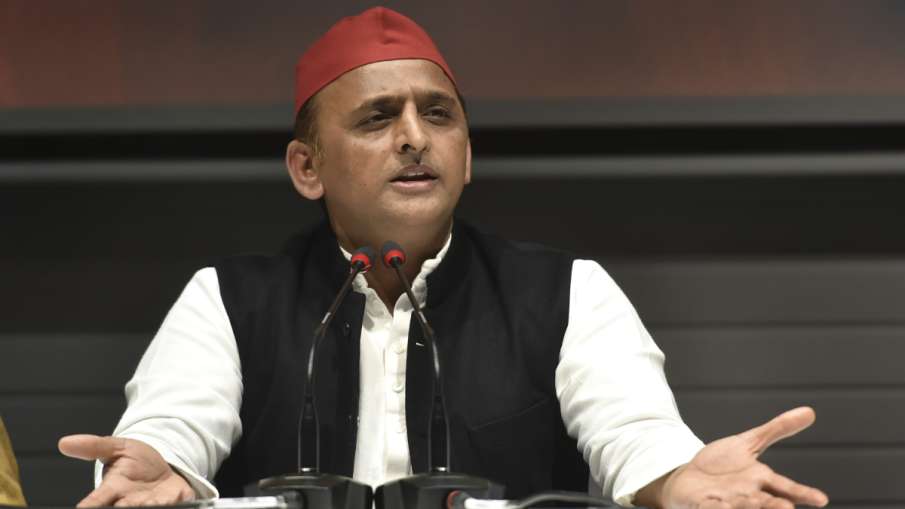 Lucknow: Samajwadi Party president Akhilesh Yadav on Saturday alleged that the entire government machinery of Uttar Pradesh is engaged in hiding deaths and deaths due to Kovid-19 and mismanagement of hospitals in place of saving lives of infected patients. According to the statement released by the party, Yadav said that the truth is that only misleading tricks are being carried out to hide the failure by diverting attention from the Corona management. The BJP is committing the sin of lying, it has spent all its time on watering five years of the SP government and putting its name on it.
He alleged that when the infection was spreading in Uttar Pradesh, Chief Minister Yogi Adityanath was roaming in other states as a star campaigner, if the government had paid attention to the medical system in time, the infection would not have reached the villages and so many people would not have died. . According to the statement, Yadav said that the BJP leadership has made a saying that "the chief minister sold horses and went to the countryside".
He alleged, "Neither the health system is being managed by the Chief Minister nor the law and order. Along with the panchayat elections, he has taken the corona epidemic from village to village. Who is responsible for all these deaths? Raj Bhavan should not be late in taking cognizance of this. "
372 patients died of corona on Friday.
In Uttar Pradesh, 372 patients died of corona infection on Friday and 28,076 new cases of infection were reported in the state. A top official of the health department gave information about this. Principal Secretary of Health Department Alok Kumar told reporters on Friday that 372 corona-infected people have died in the last 24 hours in the state and so far 14,873 people have died due to this infection.
He said that after receiving 28,076 new patients in the last 24 hours, the figure of total infected so far has increased to 14,53,679. He informed that at present 2,54,118 infected people are under treatment in the state. In the state, 33,117 infected infections have been freed in the last 24 hours and so far, 11,84,688 people have become healthy due to corona infection.
According to the health bulletin released on Friday, 1,982 new infected were found in Uttar Pradesh capital Lucknow and 25 people died. In the same period, 1,817 new infections have been detected in Meerut, 1,288 in Gautam Budh Nagar and 1,122 in Saharanpur.
Bulletin states that the maximum number of 31 infected deaths has been recorded in Kanpur, 30 in Hapur, 18 in Ghazipur, 16 in Hardoi, 15 in Gorakhpur, 12-12 in Meerut and Gautam Budh Nagar, 11-11 in Prayagraj and Sonbhadra and 10 more infected have lost their lives in Chandauli. Kumar said that more than 2.42 lakh samples of corona samples were tested in the state on Thursday and more than 4.26 crore samples have been tested so far.



www.indiatv.in