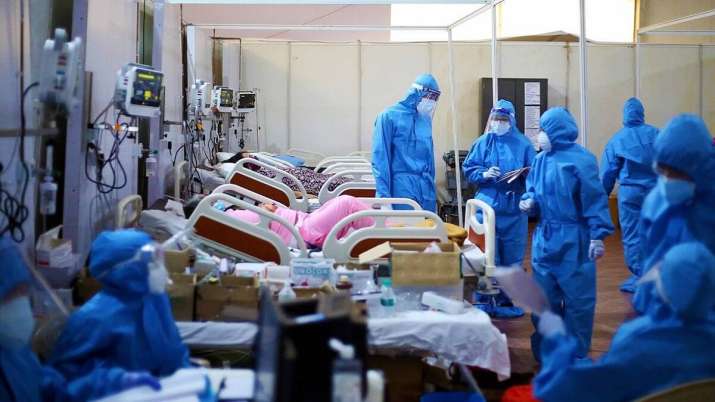 India News
8 COVID-19 survivors die of black fungus in Maharashtra says DMER. 8 people died of mucoramycosis in Maharashtra, many patients recovered from Kovid-19 in Gujarat lost their eyesight
On May 8, 2021 by admin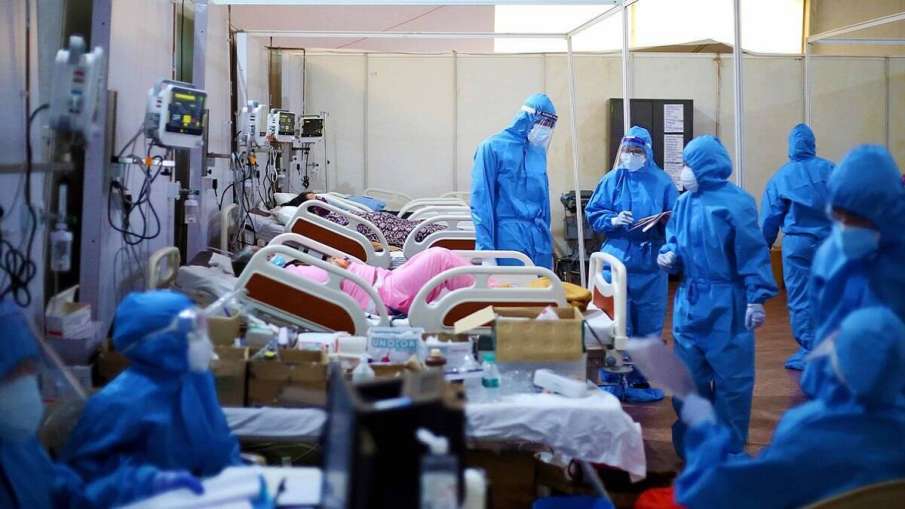 Bye Mucoramycosis (fungal infection) has killed at least eight people in Maharashtra. These people had defeated the Kovid-19, but were hit by the black fungus. About 200 such patients are undergoing treatment in the state. Head of the Directorate of Medical Education and Research (DMER), Dr. Tatyarao Lahane, said that cases of mucoramycosis were increasing.
"Of the 200 patients who have been treated so far in various parts of the state, eight have died of mucoramycosis, also known as black fungus," he said. These people survived Kovid-19, but the fungal infection attacked their weakened immunity which proved fatal. "
NITI Aayog member (health) VK Paul on Friday said that mucomycosis disease is caused by a fungus called mukor which is found on moist surfaces. He also said that when the Kovid-19 patient is placed on the oxygen system, there is an aqueous device to keep the air moist, in which case the risk of developing a fungal infection is increased.
Dr. Lahane said that fungal infection is already known about the disease, but its cases are increasing because of Kovid-19 related complications in which the use of steroid drugs increases blood sugar levels many times and some medicines This results in a weakening of immunity.
Many patients in Gujarat beat Kovid-19 on 'Mucoramychosis' snapped eyesight
Gujarat has been witnessing an increase in cases of loss of eyesight due to fungal infection 'Mucoramycosis' after defeating Kovid-19. This claim was made by doctors and officials on Saturday. Mathur Savani, president of the Kiran Super Multi-Specialty Hospital in Surat, said that mucoramycosis has been detected in a patient who had recovered three weeks before Kovid-19.
"This number has reached 50 while 60 more patients are waiting for its treatment," Savani said, adding that patients from Surat and other areas of Gujarat are coming to his hospital run by the charity. Mucoramycosis infection is detected. "At present, 50 patients are undergoing treatment for mucoomycosis at Kiran Hospital while 60 other patients are waiting for treatment," Sawani said. All those patients have come in the last three weeks. All patients suffering from Mucoramycosis had recently recovered from Kovid-19.
According to him, seven people have lost their eyesight so far. Resident medical officer in-charge Dr. Ketan Naik said that in view of the increasing patients with mucomycosis, a separate arrangement has been made to treat them at Surat Civil Hospital.
Dewang Gupta, an eye-ear-nose doctor at the Civil Hospital in Ahmedabad, said, "Here we are getting five to 10 patients a day with mucoomycosis, especially after the second wave of the Kovid-19 epidemic. These patients are being examined on a priority basis and the operation is being done as soon as possible. "
He said that all the resources including manpower, equipment, injection have been made available by the government for the treatment of mucoomycosis patients. He said, "One in five patients is suffering from eye problems. Many of them are experiencing blindness. "NITI Aayog member (health) VK Paul also said on Friday that cases of mucoramycosis were occurring in Kovid-19 patients.



www.indiatv.in