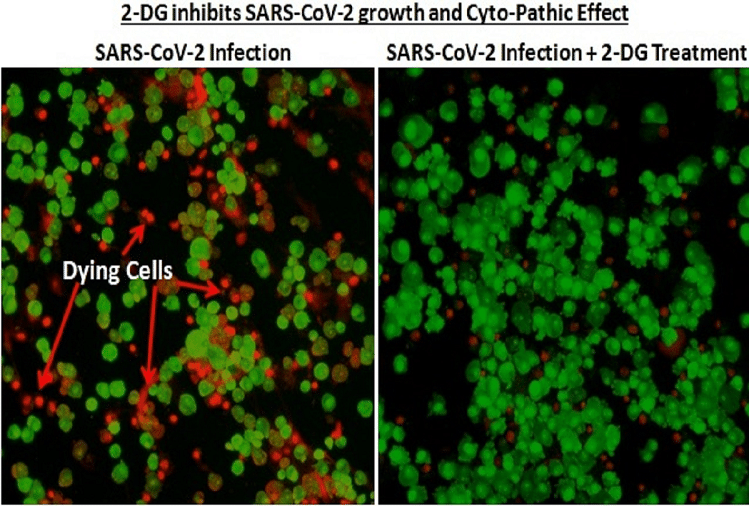 India News
2-dg medicine will be a game-changer: Virus will suffocate in the infected patients body, will also reduce the dependency on oxygen
On May 8, 2021 by admin
News Desk, Amar Ujala, New Delhi
Published by: Surendra Joshi
Updated Sat, 08 May 2021 05:32 PM IST
abstract
A 2-DG drug formulated by DRDO and Doctor Reddy Lab may prove to be a game changer in the treatment of Corona. The test has yielded good results.

DCGI approves treatment for corona
– Photo: ANI
Detailed
The DRDO Lab Institute has teamed up with Dr. Reddy's Lab to develop a new drug '2-deoxy-D-glucose' (2-DG) to combat the corona virus. The test has shown good results. The emergency use of this medicine was approved on Saturday. Let us know how it will work in the body and how the corona will be able to protect the patients.
DRDO has developed this drug in collaboration with Hyderabad-based Dr. Reddy's Laboratories. Clinical trials reveal that 2-DG medication helps in rapid recovery of hospitalized patients. It may prove to be a gamechanger in the treatment of Corona.
Dissolve in water and drink

The 2-DG drug will be available in a packet in powder form. It has to be dissolved in water and drunk. According to DRDO, the 2-DG drug accumulates in the virus-infected patient's cell and prevents it from growing further. Together with the infected cell, it forms a protective wall. This will not spread the virus to that cell as well as other parts.
This is how the virus will end

After taking this medicine, the patient's dependence on excess oxygen will be reduced. According to experts, if the virus does not get glucose in the body then its growth will stop. DRDO doctor AK Mishra told a news channel that in the year 2020, the work of making this drug of Corona was started. He said that in the year 2020 when the corona outbreak was going on, a DRDO scientist tested the drug in Hyderabad.
Explaining the medicine in the common language, he claimed that glucose is necessary for the development of the virus. If he does not get glucose, then he will not be able to grow. The virus will try to eat this medicine sticking to the cell as glucose, but it is not glucose, so eating it will eradicate the virus and the patient will start recovering.

Would be easy production

This medicine can be used to treat corona patients with moderate to severe symptoms. DRDO said that it is prepared from a common molecule and analog of glucose. Due to this, it will be easily produced. The Drug Controller General (DCGI) has approved the emergency use of this medicine. This will provide relief to the patients of Corona.

DCGI has granted permission for emergency use of therapeutic application of drug 2-deoxy-D-glucose (2-DG) as adjunct therapy in moderate to severe COVID-19 patients. Being a generic molecule & analogue of glucose, it can be easily produced & made available in plenty: DRDO pic.twitter.com/2TJA4S1cAV

– ANI (@ANI) May 8, 2021



www.amarujala.com