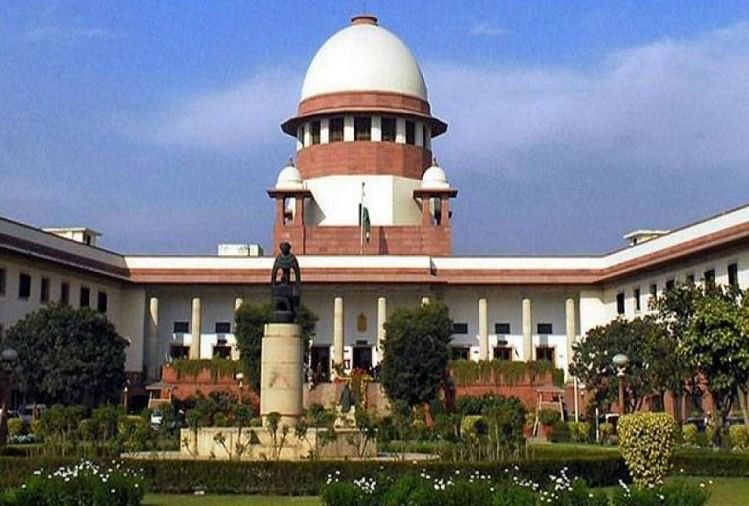 India News
Supreme court constituted a national task force assessment, recommend the need and distribution of oxygen for the entire country
On May 7, 2021 by admin
News Desk, Amar Ujala, New Delhi
Published by: Gaurav Pandey
Updated Sat, 08 May 2021 05:34 PM IST
abstract
The Supreme Court on Saturday constituted a 12-member task force to assess the availability and distribution of medical oxygen across the country. This task force will conduct scientific, logical and equitable assessment and submit its recommendation to the court.
Detailed
The country is currently battling a second wave of Corona virus infection. The lack of oxygen in the country coupled with high rate of infection has further aggravated the situation. The Supreme Court took a major decision on Saturday regarding the demand and distribution of oxygen in the country. A Supreme Court bench headed by Justice DY Chandrachud, in its order, ordered the formation of a one-member National Task Force. This task force will work to assess and recommend oxygen needs and distribution across the country.
Explain that this task force will also make suggestions to ensure equal and appropriate availability of medicines required for treatment of Kovid and will also provide suggestions on resolving other issues arising out of the epidemic. According to sources, Supreme Court judges have personally spoken to all the members of the task force. It is believed that within a week this task force will start functioning. The task force will submit its report to the Center and the Adalat but its recommendations will be sent directly to the Supreme Court.
Supreme Court bench, headed by Justice DY Chandrachud, in its order, constituted a National Task Force (NTF) to assess, recommend the need and distribution of oxygen for the entire country. pic.twitter.com/Bw0VSSHRgE

– ANI (@ANI) May 8, 2021
According to the information, the apex court has directed the Center to provide necessary assistance and said that all the stakeholders (from the state government to the hospitals) should cooperate in every situation. The initial duration of this task force has been set at six months. It will be headed by Dr. Bhabatosh Biswas, former Vice Chancellor of West Bengal University of Health Sciences. Along with him, Dr. Naresh Trehan, Chairperson and Managing Director of Medanta Hospital located in Gurugram has also been included in this task force.



www.amarujala.com