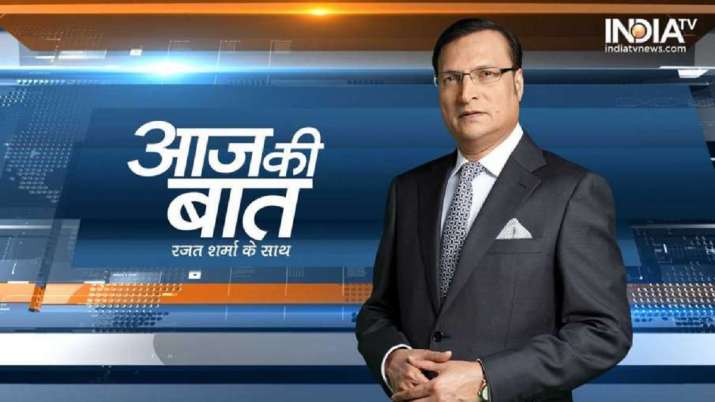 India News
Rajat Sharma's Blog Covid Pandemic Speed ​​up vaccination. Corona epidemic: will have to speed up vaccination
On May 7, 2021 by admin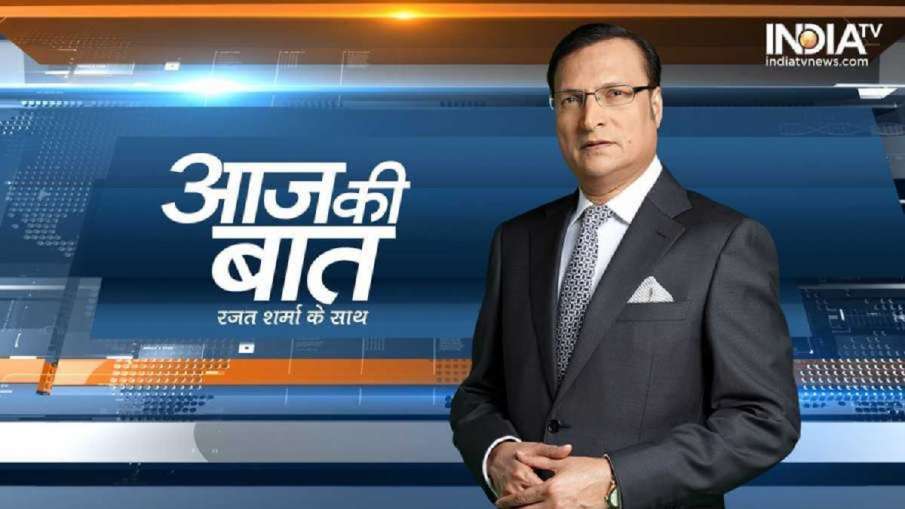 The corona epidemic continues to wreak havoc across the country. The pace of new cases of infection is not going to stop and the death figures are presenting a scary picture of this deadly infection. The new cases of Corona once again set a new record on Thursday.
More than 4 lakh 14 thousand cases of corona were reported across the country, whereas in 24 hours this infection killed about 4 thousand (3,927) people. For the last 10 days, the number of people dying daily from corona infection has been above three thousand. An average of 150 Indians die every hour due to Corona. According to the World Health Organization's weekly estimate, 46 percent of the daily new cases of corona in the world are from India. At the same time, if we talk about the daily deaths due to this deadly infection in the world, then 25 percent of the deaths are happening daily in India.
Maharashtra still leads the list of affected states. A total of 62,194 new cases of corona were reported here yesterday while 853 people died. Karnataka is second behind Maharashtra where 49,058 new cases were reported and 328 people died. There were 42,464 new cases and 63 deaths in Kerala, 26,780 new cases and 353 deaths in Uttar Pradesh. Talking about Tamil Nadu, 24,898 new cases have come here and 195 people have died. There were 21,954 new cases and 72 deaths in Andhra Pradesh, 17,532 new cases and 161 deaths in Rajasthan, 13,846 new cases and 212 people died in Chhattisgarh. There were 12,545 new cases in Gujarat and 123 people lost their lives. In Madhya Pradesh, 12,421 new cases were reported and 86 people died. A total of 8,874 new cases and 154 deaths occurred in Punjab and 8,517 new cases were reported in Uttarakhand and 151 people died.
With the outbreak of the epidemic, it is clear that the southern, western and northern states of the country are undergoing a severe outburst of the second wave of Corona. As of Thursday night, 16.48 crore people have been given the Corona vaccine dose, but this figure is very low compared to the large population of India. There is still a lot to do. There is a need to start a large-scale vaccination campaign along with raising sufficient stocks of the vaccine.
The good news is that the raw material has come to India from America, with the help of which two crore Kovishield dosages will be prepared. The US, the European Union, Canada and New Zealand have said they are willing to discuss the vaccine for removal of intellectual property rights, but Germany, Britain, Japan and Switzerland have opposed it. If the intellectual property rights on the patented vaccine are taken away or waived, it will help India and other developing countries to promote the manufacture of patented vaccines such as Pfizer, Moderna, and Novovax.
Meanwhile, the supply of oxygen in the Delhi-NCR region has been better than before, though nothing can be said clearly about it yet. The Tamil Nadu government told the Madras High Court yesterday that it had only one day's oxygen stock left for hospitals. The Delhi government received 730 metric tonnes of oxygen on Thursday. After this, Chief Minister Arvind Kejriwal thanked the Prime Minister, the Supreme Court and the Delhi High Court.
Despite increasing oxygen supply, hoarding and black marketing of oxygen cylinders, concentrators, medicines continue in Delhi and some neighboring states. In our prime time show 'Aaj Ki Baat' on Thursday night, we showed that the makeover of the old and used fire extinguisher is being sold and made into an oxygen cylinder. The fire extinguisher cylinder is red and the Oxigen cylinder is black. So these red cylinders are first painted in black. The top part is painted in white or silver color so that it looks exactly like the real cylinder. After this, the fraudsters remove the nozzle of the fire extinguisher cylinder and install the oxygen supply nozzle and then sell it as a new oxygen cylinder. Such cylinders are being sold to relatives of Corona patients in Shahdara, Delhi as oxygen cylinders. Delhi Police arrested three people in this case and seized 532 fire extinguishers. These cylinders were kept in the factory to replace them as oxygen cylinders. 72 fake oxygen cylinders were also seized. Just think what a dangerous job this is. These fake oxygen cylinders were being sold for 15,000 to 17,000 rupees.
Such cylinders threaten the life of the patient as well as the life of his family members. Such cylinders can also kill the employees working in oxygen refilling centers. The police arrested the gang members who used to buy these cylinders from junk. Actually, the fire extinguisher cylinder is filled with carbon dioxide. These cylinders may be painted from outside, but they are not cleaned internally. If garbage, iron filings or any kind of dirt has occurred, then the patient can be killed. Since these cylinders are of a certain pressure capacity and if it is filled with more gas than that capacity, then the blast can occur. Hence the danger is greater. I appeal to the relatives of the Corona patients that please be careful. If someone is selling such cylinders, do not buy at all, inform the police.
On the other hand, the Delhi Police raided a restaurant in Lodhi Colony and busted a racket marketing black marketing of oxygen. Oxygen concentrators were being sold here at an arbitrary price. The people of this gang sought oxygen constructors from China for 20 to 25 thousand rupees and were selling them online for 60 to 70 thousand rupees. Police found 32 boxes of oxygen concentrators with a capacity of 9 liters and 5 liters in the raid from here. Along with this, one box of thermal scanner and several boxes of N95 masks were also recovered by the police. Police arrested four people.
At the moment, not only in Delhi but also in the surrounding areas of Delhi, there are gangs who are black marketing oxygen cylinders. Three to four times the price for each oxygen cylinder is being charged. In Gurugram, the Drug Controller Department and the police together arrested three people. 260 oxygen cylinders were recovered from them. These cylinders were brought in a truck from Mumbai and were being sold at arbitrary prices near the community center at Badshahpur in Gurugram. People of this gang were charging between 30 and 34 thousand rupees for a cylinder. It is a matter of surprise that in the two hours before the raid, this gang had also sold 250 cylinders.
On Wednesday night I showed in 'Aaj Ki Baat' how cotton swab buds used in RT-PCR test were being made in an unhygienic manner in the houses of Ulhasnagar near Mumbai. Investigation revealed that cotton buds used in the corona test were being made for one year in such houses in Sant Dnyaneshwar area of ​​Ulhasnagar. That is, work started here since last year when Corona was on the peak. The effect of this news was that the corona test has been discontinued from the existing kit at all the places where cotton buds made in this area have been supplied. 7 teams of Ulhasnagar Police, 6 of Municipal Corporation and 4 teams of FDA reached Sant Gyaneshwar Nagar and searched the houses. A large number of cotton buds were seized from here. Based on the interrogation of six people involved in kit making, the police registered a case against the contractor Mahesh Keswani alias Rubberwala. It was Mahesh Keswani who gave the work of making kits to the poor families living in Ulhasnagar. Police raided Mahesh Keswani's office, warehouse and different locations. Mahesh Keswani is currently absconding and the police is searching for him.
The Ulhasnagar municipality has formed an inquiry committee to investigate this racket. I hope that the local police will arrest the contractor Mahesh Keswani as soon as he is the main culprit. Imagine people who were getting only two money to make a cotton bud. If you are getting only two rupees for making 100 cotton buds, how will they buy the sanitizer? How will these people sanitize the place where Bud is being built? It is useless to expect that these people will sterilize cotton and pack the cotton bud by wearing globs. These people have no fault in this. The culprit is the contractor who gave the work of making cotton buds to these people. The sooner this contractor is arrested, the better. Such people should get such punishment that no other person can dare to do such business in future. (Rajat Sharma)
Watch: 'Aaj Ki Baat, With Rajat Sharma' Full Episode May 05, 2021



www.indiatv.in