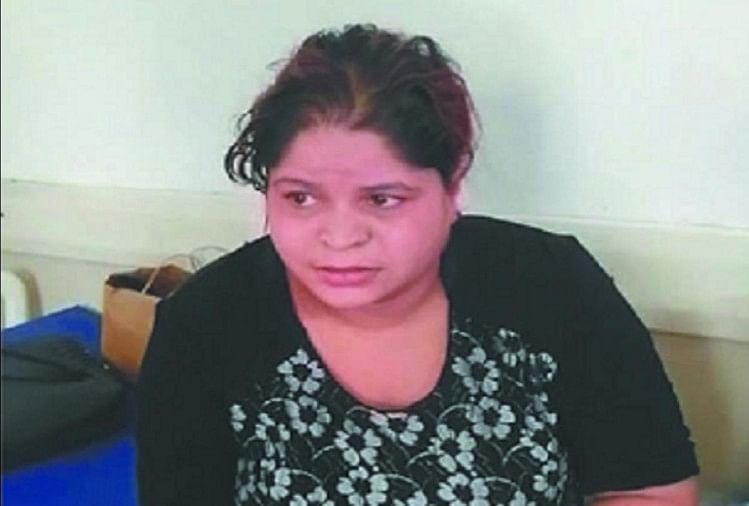 India News
Girl Expelled Friend From House After Suspected Of Covid In Noida
On May 7, 2021 by admin
abstract
On suspicion of being a kovid in Noida, a girl expelled Saheli from the house. The victim had been living with her in Najafgarh, Delhi for almost two months. In a sick condition, a wandering girl was admitted to a district hospital in Sector-30, Noida. Where he is healthy after getting treatment, but is worried about not having a place
Detailed
A surprising case has emerged from Uttar Pradesh's Gautam Buddha Nagar district. On suspicion of being a kovid in Noida, a girl expelled Saheli from the house. The victim had been living with her in Najafgarh, Delhi for almost two months.
In a sick condition, a wandering girl was admitted to a district hospital in Sector-30, Noida. Where he is healthy after getting treatment, but is upset about not having a place. Nisha (28), a resident of Jharkhand, was admitted to the district hospital five days ago.
she has a fever. According to doctors, she is fine after receiving treatment, but does not want to leave due to no whereabouts. Doctors say he is weak. There is a risk of infection due to hospital stay.
At the same time, Nisha said that she is a resident of Ranchi, Jharkhand. Came to Saheli about two months ago. When he got fever a week ago, Saheli expelled him from the house on suspicion of being corona. She says she cannot even go to her house due to the lockdown.
The hospital staff said that the emergency had only four beds. After the patient is cured, they cannot be kept in the hospital. He has given information to the Sector-20 Kotwali police for troubleshooting. However, there was no response from the police till the evening.
Relief: new patients come to the district in the least in five days
Greater Noida has reported the lowest number of corona infections on Thursday in five days. The state government report has found 1,227 new infections. The district ranks third in terms of new infections and 6th in total infections. In 24 hours, 1,027 people have been discharged on recovery. At the same time, 13 people have died. So far 284 people have died in the district. The death rate in the district is 0.56 percent and the recovery rate is 82.54 percent.
The total corona infected in the district has gone up to 50,480. It has 41,671 cures and 8,525 active patients. About 4,359 patients are in home isolation. The health department says that recruitment is being done on the basis of oxygen level and severity of the patient. Most of the new patients are found in several societies including Gaur City-2, WHO.
Apart from this, the pace of transition in Jewar block after Bisarkh block is also increasing rapidly. The health department here is talking about contact tracing to prevent infection, but tracing is becoming difficult due to such large number of patients.

www.amarujala.com