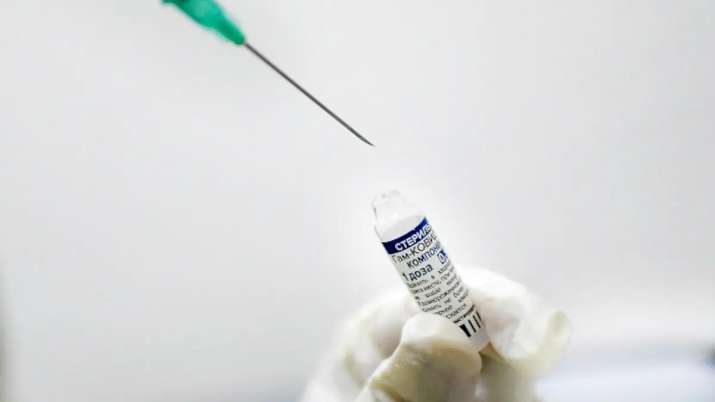 India News
COVID-19: Russia's single-dose Sputnik Light vaccine has 79.4% efficacy, says RDIF – single dose Russian Sputnik Light vaccine up to 79.4% effective: RDIF
On May 7, 2021 by admin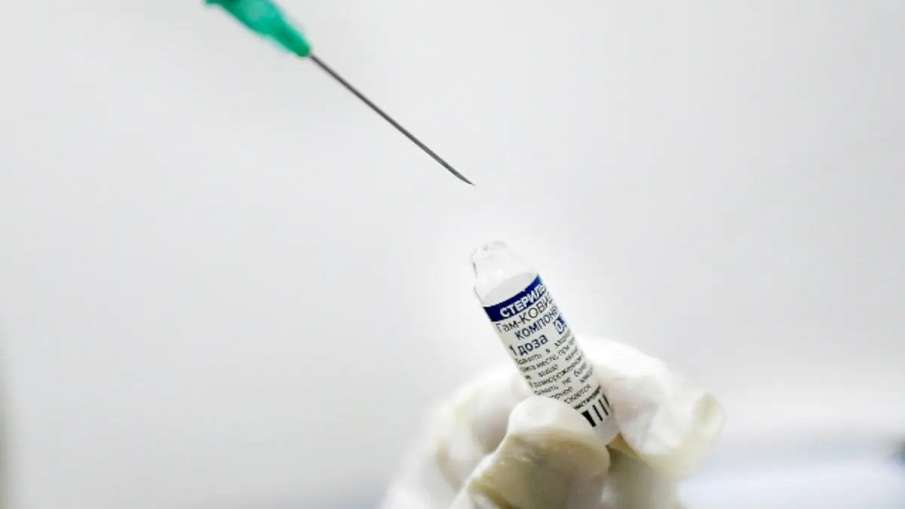 New Delhi: Russia's claim will be tested before Russia's single dose vaccine Sputnik Light is approved for use in India. The results that have come out of research in Russia, that data will be tested in India and approved according to the scientific data. In Russia, Sputnik V vaccine manufacturers said on Friday that their single dose Sputnik Light vaccine has demonstrated 79.4 percent efficacy against Kovid-19. It has proved to be quite effective against all new strains of Corona. Sputnik Light Sputnik V is the first component of the Corona Virus Vaccine (it is the recombinant human adenovirus serotype number 26 (RAD 26)), according to the Russian Direct Investment Fund (RDIF), an influential and specialized wealth marketed vaccine abroad.
RDIF said in a statement, "According to an analysis of data compiled 28 days after the Sputnik Light vaccine, the single dose Sputnik Light vaccine has demonstrated 79.4 percent effectiveness. Compared to multiple doses of the two doses The effectiveness of the Sputnik Light vaccine is about 80 percent higher. " The Sputnik Light vaccine has been shown to be effective against all new strains of the corona virus, as demonstrated by the Gamalaya Center during laboratory testing.
Its effectiveness rate was calculated on the basis of the single vaccine data given to the people of Russia. These Russian nationals have not yet taken a second vaccine for some reason or the other during the extensive campaign of vaccination that took place from 5 December to 15 April. RDIF CEO Kirill Dmytriyev said, "The Sputnik Light vaccine significantly reduces the likelihood of severe corona cases with just one injection. Patients with severe corona cases have to be hospitalized. This one-dose vaccine. Resolves the challenge of immunizing large groups in a short time. This is quite important, especially during the acute phase of corona virus cases. This can lead to rapid vaccination of communities.
According to Dr. Amir Ullah Khan, Economist at MCRHRDI, Telangana Government and former Senior Advisor to Bill and Melinda Gates Foundation, "India is running a large scale vaccination to ensure the maximum population gets vaccinated. I hope Using the single dose vaccine Sputnik Light will strengthen India's fight against Kovid-19 and allow more people to vaccinate in a short time. Even though the double dose Sputnik V is being produced in India, the Sputnik Light vaccination process still There will be an additional support to accelerate. "
Dmitryev continued, "Given the ongoing war against Corona and the new strain of Corona virus, the Sputnik Light vaccine will be exported to international partners. This will help increase the rate of vaccination in many countries." According to the Russian Ministry of Health, Gamalaya National Research Center of Epidemiology and Microbiology and RDIF, the Sputnik Light vaccine has been approved for use in Russia.
On 21 February the Gamalaya Center and RDIF launched the study to study the effectiveness of Sputnik Light worldwide. Phase III clinical study was conducted in 7 countries on 7 thousand people. These countries include Russia, United Arab Emirates (UAE) and Ghana. RDIF stated that the Sputnik Light vaccine is based on a well-studied human adenoviral platform, which has been proven to be safe and effective. By May, more than 20 million people worldwide had undergone the first vaccine for the Sputnik V vaccine, which is the first ingredient.
read this also



www.indiatv.in