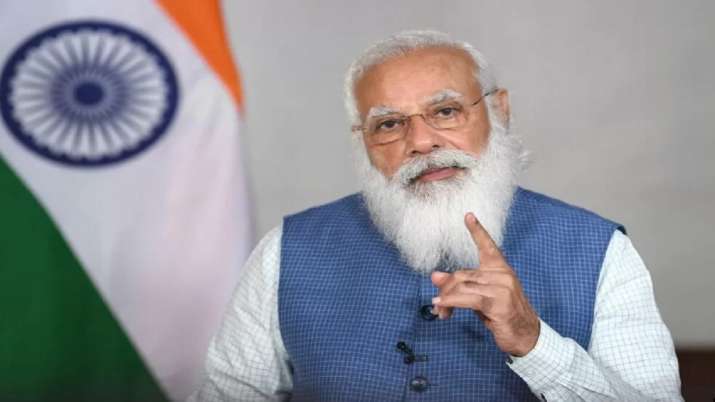 India News
PM Modi praises the role of the armed forces in the fight against COVID-19. PM Modi praised the role of the armed forces in the ongoing war against Corona
On May 6, 2021 by admin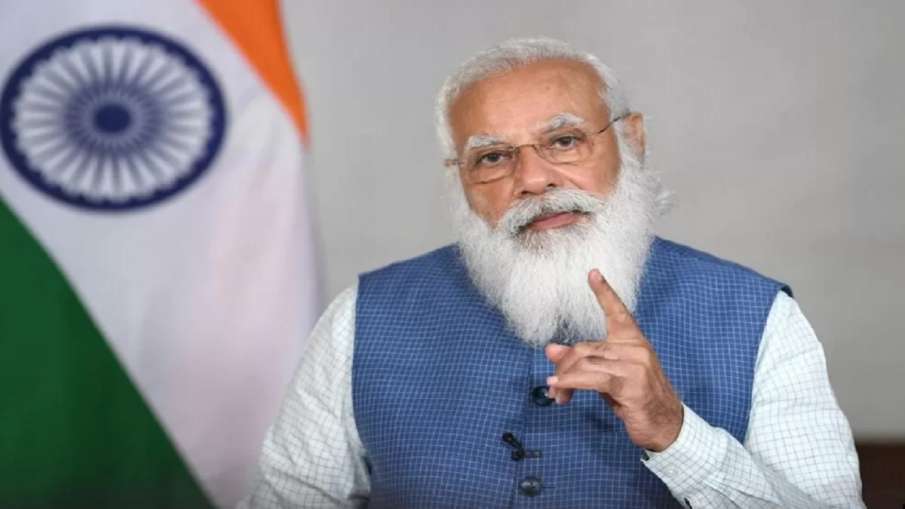 New Delhi. Prime Minister Narendra Modi on Thursday praised the role of the armed forces in the ongoing war against Kovid-19. Referring to an article by Defense Minister Rajnath Singh titled "Fighting the Invisible Enemy: MOD Response on Kovid-19 Surge", Prime Minister Modi tweeted that "'Jal', 'land' and 'Nabh' are our armed forces. The forces have left no stone unturned to strengthen the war against Kovid-19. "
The Army has formed the Kovid Management Cell to coordinate the help of civil administration across the country. It is headed by an officer at the level of Director General. They will report directly to the Deputy Chief of Army Staff. Covid management cell will ensure the help of army staff and logistics to the civil administration to deal with the epidemic.
Let me tell you that all the three parts of the army are working on their own level to deal with the corona epidemic. The three forces commanded the Medical Emergency to fight Kovid. From its hospitals to doctors-paramedical staff, it has been deployed to care for Kovid patients. The three forces are transporting oxygen to medicines and other equipment to different parts of the country and helping to bring it from abroad as well. In the past, CDS General Bipin Rawat and other top military officials had a detailed discussion with PM Modi regarding this.
The Indian Army tweeted on Thursday that the Covid Management Cell will be able to ensure better real-time support for the growing corona infection in the country. This facility will be for the entire country including Delhi. The army will help in testing patients, getting them admitted to military hospitals, transporting medical equipment, etc.
Army ships carrying medical oxygen
The Navy is also involved in transporting oxygen supplies, medical equipment etc. in the country. They are being transported from different countries. INS Kochi and other ships are transporting medical goods from the Persian Gulf to Mumbai under the Samudra Setu-2 mission. INS Kochi has departed from Kuwait and INN Trikand Doha on May 6 carrying 20 tonnes of liquid oxygen.
Air Force aircraft brought cryo containers from Bangkok
The C-17 Globemaster, a transport aircraft capable of carrying out heavy work of the Indian Air Force, flew home from Bangkok on Thursday with several cryo-cantoners. Officials said that during the second wave of the Kovid-19 pandemic, these containers were brought to hospitals across the country as part of a coordinated campaign to tackle oxygen shortages. Cryogenic containers are used to transport liquid oxygen. Efforts are being made to bring maximum number of cryo-cantoners in the country to overcome the difficulties in transporting oxygen to the states. "The Indian Air Force's C-17 Globemaster arrived in Bangkok today to pick up a cryo container," the Air Force tweeted. During the second wave of Kovid-19, Air Force aircraft have taken several flights to improve oxygen transport in coordination with the Ministry of Home Affairs.



www.indiatv.in