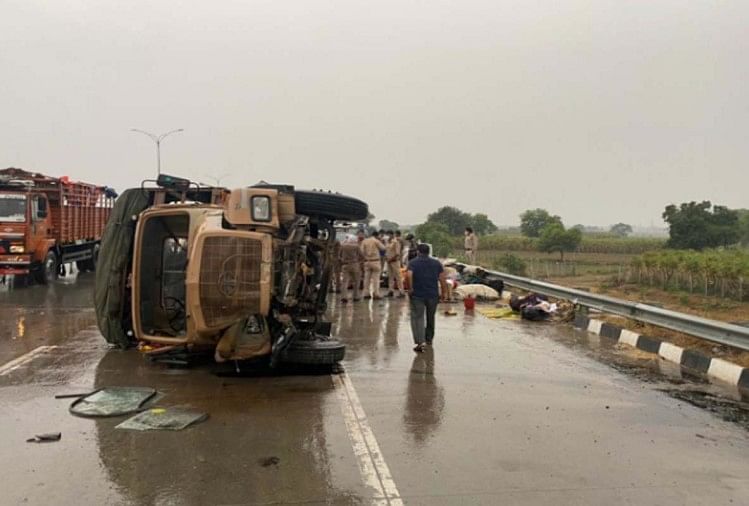 India News
Baghpat: Fifteen Jawans Injured After Pac Truck Overturned Uncontrollably Major Accident On Eastern Peripheral Expressway
On May 6, 2021 by admin
News Desk, Amar Ujala, Baghpat
Published by: Dimple Sirohi
Updated Thu, 06 May 2021 07:35 PM IST
abstract
– Accident due to steering failure, ten higher center referred
Detailed
PAC truck going for 47 battalion of Ghaziabad on Eastern Peripheral Expressway in Khakra police station area in Baghpat, Uttar Pradesh overturned uncontrollably, all 15 soldiers including the driver were injured in the accident. He was referred to CHC and District Hospital. Ten of which were referred to the Higher Center due to critical condition. It was reported that the accident occurred due to sudden steering failure.
The PAC jawan truck from Shamli was going to 47 PAC battalion in Ghaziabad on Thursday. In which 15 soldiers including the driver were on board. The driver lost control of the truck due to a sudden steering failure in the Khekra police station area on the Eastern Peripheral Expressway. The truck overturned on the expressway. Due to which the PAC jawans screamed. After which the people passing by assisted the soldiers of the PAC.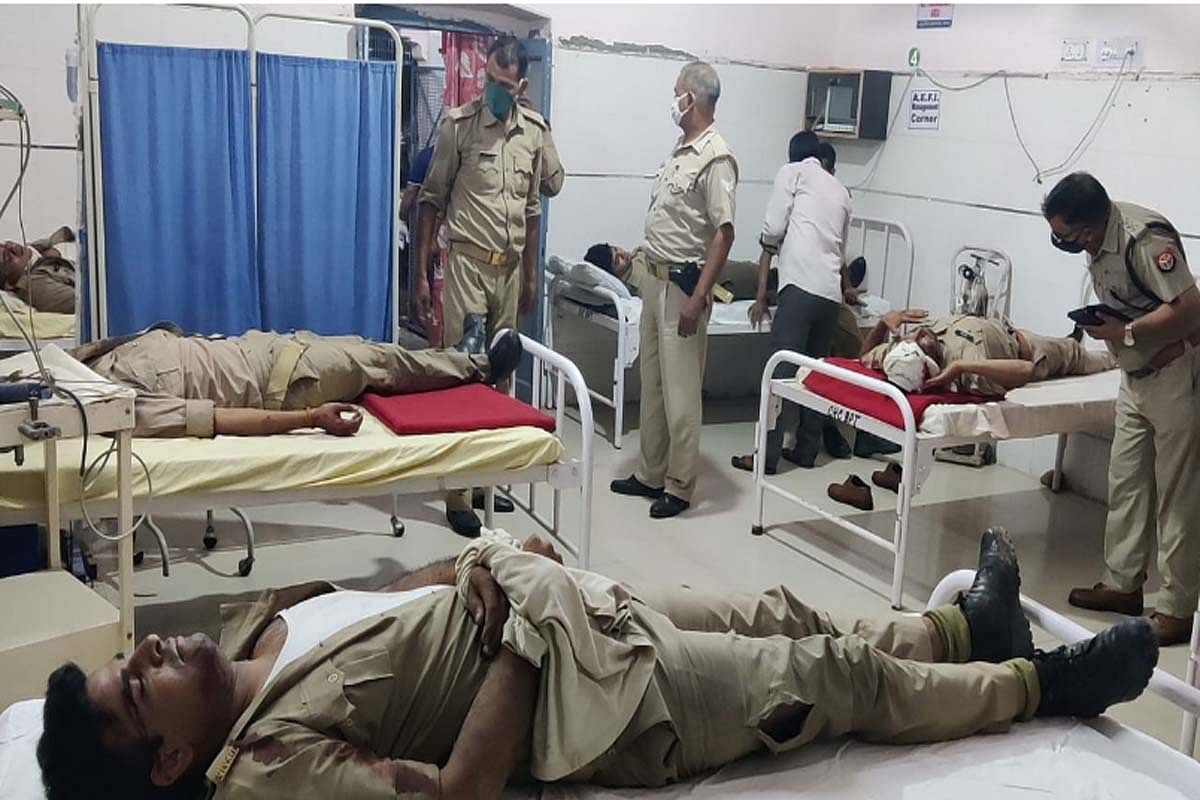 pac jawan injured
– Photo: amar ujala
Ten personnel were admitted to Baghpat CHC and 5 to District Hospital. 10 seriously injured jawans were referred to higher center. All the stuff kept in the truck of the soldiers also became useless. The front glass in the truck also broke. Traffic on the highway was also jammed as soon as the accident took place.
The injured soldiers have been named Jitendra Meena, Manoj Kumar, Avdar Ahmed, Ratna Lal, Rakesh, Mukesh, Mohit, Sumit, Satendrapal, Shivkant, Yusuf Khan, Aman Kumar, Ravi, Bhupendra, Sanjay Kumar. CO Khekra Mangal Singh Rawat reached the hospital to know the health of the injured soldiers.
The CO reported that the truck overturned due to steering failures. In which all 15 jawans have been injured. Some of these serious injured have been referred to the Higher Center.

www.amarujala.com