Highlights:
India, with its steadfast intentions, forced China to step back from Pangong Lake.
India also gave a strong message to China through the Quad and was adamant on not restoring trade relations.
On the other hand, Joe Biden's new US government has devised a new strategy to surround China.
The former ambassador has said in an article that India's attitude towards China should not be soft.
Chennai delhi
After all, why did China agree to return its army to Ladakh? This question is still in the minds of everyone. In April last year, there is a full scope of doubt on the intention of China, who fraudulently encroached on the Indian border, because its history has been something like this.

When China overturns, no trust
Former Ambassador Yogesh Gupta says that several other aspects, including the policies of the new government led by Joe Biden in the US, the international situation and India's steadfast intentions, compelled China to do so. An article written in the former Ambassador's newspaper, The Times of India, has said that India should maintain its tough stand in front of China, otherwise there is no confidence when China will overturn it.

New US strategy plagued China
The former ambassador stated in his article, "The new US strategy of encircling China with the help of its allies and partners has forced China to improve its relationship with India. The withdrawal of the People's Liberation Army (PLA) from Pangong Lake Was the first step extended. " He said that in response to the call of Chinese Foreign Minister Wang Yi, the Indian Foreign Minister's retort that normal trade relations along with border conflict cannot be maintained, is the right strategy on which India should persist.

China bowed by India's bitter reply
Wang Yi imposed the responsibility of border conflict and Galvan violence on India in the old Chinese way, but Jaishankar told him clearly that India's economic activities with China can be restored only if China vacates the encroachment area in eastern Ladakh. On the other hand, Chinese government officials say that India should strike a balance between the US and China. He is exhorting India to strengthen the BRICS (Brazil, Russia, India, China and South Africa) in the same way that India is taking the quad seriously with the US, Japan and Australia. In fact, China wants to send a message to the US through BRICS that if it is the leader of the G-7, then China is also the leader of the emerging economic powers (BRICS).

Future strategy depends on these things
Former Ambassador Yogesh Gupta explains in his article how India should react to the recent steps of China. He says that India should take care of some things while deciding its strategy. For example, the Biden administration has prepared a new strategy to surround China, China is feeling the pressure. Secondly, India will remain the major weapon of the US strategy to control China's growing influence in the Indian Pacific and the axis of the quad is also India.
What does China think about India?
Its fury can be seen clearly in China. This is the reason why he is reminding India that he (India) has never been under pressure from anyone for his relations and strategic decisions with other countries of the world. He wants to say that India should not take its decisions in American interests. In fact, China wants to normalize trade relations with India in April 2020 without losing the encroachment in East Ladakh. He thinks that since India will not want to spend too much on its defense budget, it will also have to maintain peace along the border with Pakistan. It is possible that China has persuaded Pakistan for a ceasefire along the Line of Control (LOC) with India to deliver this message.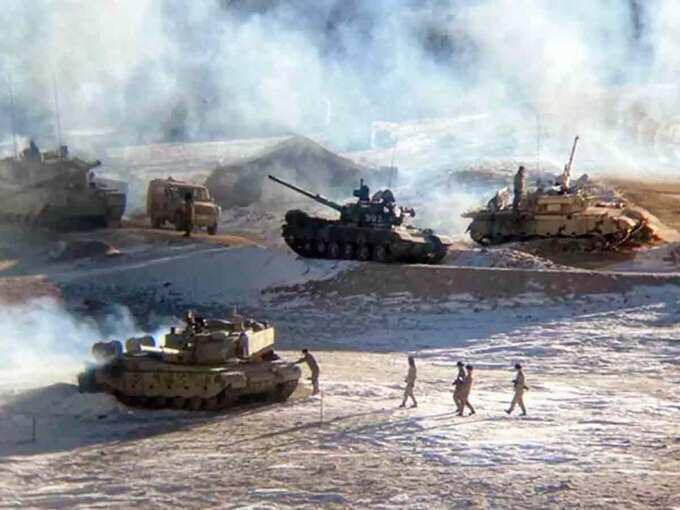 Return of China from East Ladakh.

navbharattimes.indiatimes.com