New Delhi
Asaduddin Owaisi A man who is known for his impunity. He gives his impeccable opinion on all the issues without worrying about how the person in front will react. Perhaps this is the reason why Owaisi is often in controversy over his statements. Many times the tornado has also lifted from his disputed speech. You will get to hear all his statements, about which he is criticized a lot, but a video has come out in which his statement is being praised all round. Even people disagreeing with him are praising him.
Being fed up with her husband's torture, you must have heard the story of Ayesha, who died by jumping into the Sabarmati river in Ahmedabad, and must have seen the video of Ayesha. Everyone was sad to see that video. The AIMIM chief referred to the same incident during a meeting in Gujarat. Referring to the Ayesha case, Asaduddin Owaisi said that I am appealing to all of you, irrespective of religion, eliminate the greed of dowry.

'Don't make any trouble behind me, I am like the winds, I want to flow …' A video made by laughing and then jumping into the Sabarmati, Ayesha gave her life
Owaisi appealed to end dowry system
Appealing to end the dowry system, Owaisi fiercely expressed his anger. He said, 'That innocent girl was tortured, she got fed up. It took such a big action after the man was beaten and beaten. Shame on those family members who forced this daughter of ours to do so. I will pray to Allah that Allah may bless you. '
If you are male then it is not manly to torture your wife. Killing wife is not manhood, it is not manhood to get money from wife. You do not deserve to be called a man if you do such an act.
Asaduddin Owaisi, AIMIM Chief
Owaisi's statement is all round praise
This statement by Asaduddin Owaisi is now being widely appreciated. People are thanking them for openly speaking against dowry. Senior journalist Smita Prakash also shared Owaisi's video and thanked him. Activist Sonam Mahajan said, 'I never thought that I would agree with Asaduddin Owaisi on anything. Thank you for the strong words against those who misbehave with women. '
Those who disagreed with Owaisi also praised
Sharing the video of Owaisi on Twitter of a user named Siddharth Jain, wrote, "We need more leaders who openly condemn such acts, especially dowry." At the same time, Ashutosh Pandey wrote, I can disagree with the 999 things you said, but I cannot disagree with this one thing which has touched the heart and proves to be true in every way and everywhere.
What was the whole matter of Ayesha?
This case is from Ahmedabad in Gujarat. A woman named Ayesha jumped in the Sabarmati river on February 25 and did the suicide. Ayesha also called her parents before suicide. The parents tried to explain, but Ayesha did not listen. The parents explained Ayesha a lot on the phone but she did not listen and finally she chose the way to Suicide. At first glance, this dowry harassment case is being reported. A case of abetment to suicide has been registered against Ayesha's husband Arif. Police say she is collecting evidence and further investigations are on.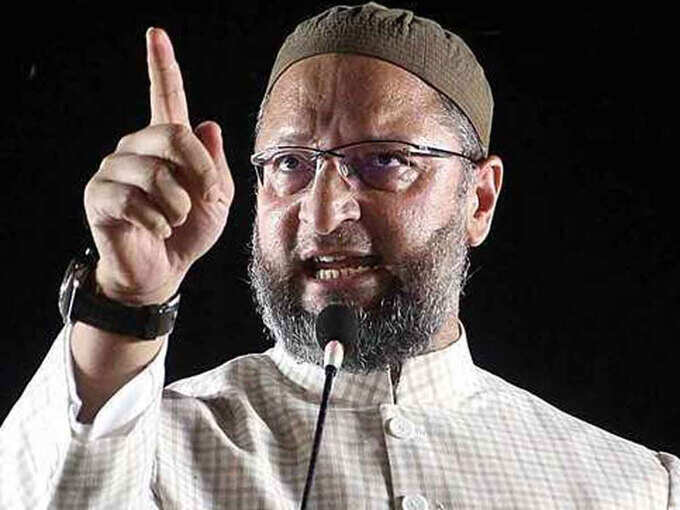 Asaduddin Owaisi (File photo)

navbharattimes.indiatimes.com