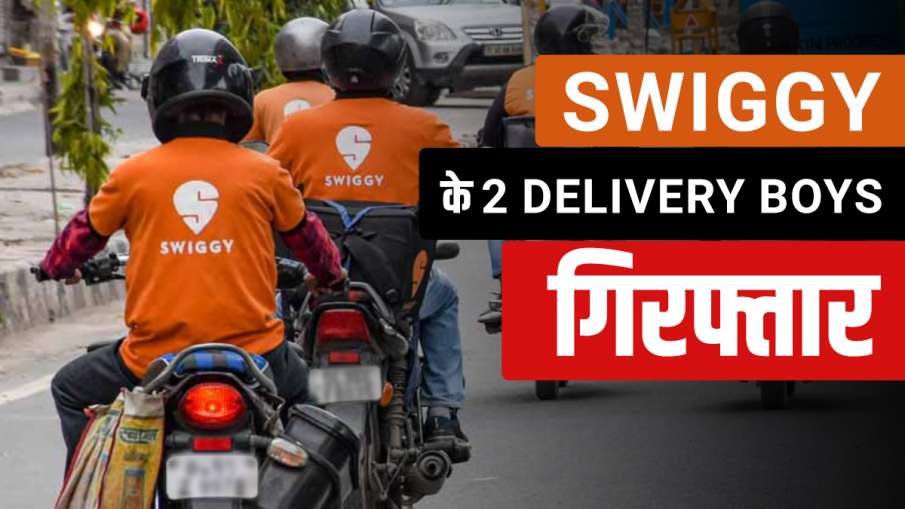 Noida. Noida police said on Tuesday that they have arrested two delivery officers of Swiggy, a food delivery company. Both these boys are accused of stealing valuables by entering several houses in Noida. Online food ordering and delivery platform Swiggy said it has suspended two delivery partners who were involved with them on a contract basis. Noida Additional Deputy Commissioner of Police Ranvijay Singh said that Mohammad Kafeel and Ravi Shankar were arrested by the team of Sector 39 police station in a house burglary case.
Read- More than 25.4 lakh people have died due to corona worldwide
Rannvijay Singh said that during the investigation it was revealed that both the boys arrested used to commit thefts in the houses. He said, "Both the arrested boys used to go to the golf course area in the area they had set for themselves in the day, to take stock of the houses and buildings that were seen to be empty or unsafe, at night. Homes were targeted for valuables. "
Read- 60-year-old man killed his wife and 2 daughters with a hammer, one daughter in critical condition
He said that both the arrested boys are residents of Bulandshahr and reside in Sector 126 of Noida. Explain that an FIR in this case under Section 380 (burglary in a house), 411 (dishonestly stolen property), 414 (assisting in concealing stolen property), 454 of IPC in Sector 39 Police Station of Noida Is recorded.
Read- Good news from Northern Railway! This train will run from today, people of three states will benefit
Coming into the matter, Swiggy strongly condemned the act of his delivery partners and suspended them with immediate effect. Swiggy told the news agency PTI in a statement, "We adopt zero tolerance policy for any such behavior and we will fully cooperate with the agencies under investigation in this matter."
Read- Will Sourav Ganguly take part in PM Modi's rally in Kolkata? BJP gave this answer
According to police, a 32-inch LED television, two track suits, a wristwatch, a swiggy bag and some equipment used to smash houses were seized from the arrested boys. Apart from this, a motorcycle bought by Ravi Shankar from stolen money has also been seized. Police said that a third person who used to purchase stolen items from them has been identified and efforts are being made to arrest them. (Input- PTI)
Read- NHAI faces major challenges due to farmer movement, many projects are incomplete



www.indiatv.in