Highlights:
PM Modi is coming to Kolkata for a big rally on March 7
There is a buzz that Sourav Ganguly can join BJP by coming to the rally.
BJP says that if Ganguly attends the program, then welcome
Kolkata
The entire country is eyeing the West Bengal assembly elections (Paschim Bengal Chunav). The BJP will be able to challenge the Chief Minister Mamata Banerjee, who has been in power in Bengal for the last ten years, or will once again win the title of TMC, everyone is waiting for the answer. Meanwhile, there is speculation that former cricketer and BCCI president Sourav Ganguly may come to attend PM Narendra Modi's Kolkata rally on March 7.
It is also said that he will join the BJP in the presence of Modi. Amidst these speculations, the BJP has made its stand clear on Wednesday. Party spokesperson Shamik Bhattacharya says that if Sourav Ganguly's health and Kolkata's weather allows him to attend the PM's rally, we will welcome him.

West Bengal Assembly Elections: PM Narendra Modi descended in electoral battle, will create 20 rallies in Bengal and 6 rallies in Assam
Was ganguly Angioplasty
Significantly, 48-year-old Sourav Ganguly was discharged from the hospital on 31 January. Before this, he had another angioplasty. Two more stents were placed during the surgery. In early January, Ganguly suffered a mild heart attack and was diagnosed with a triple vasel disease related to the heart. At that time a stent was placed in an artery. He is currently resting at home.
Sourav Ganguly can come to PM Modi's Kolkata rally on March 7, CM face to join BJP
No statement from Sourav
BJP Spokesperson Bhattacharya said- 'We know that Sourav is resting at the moment. If he thinks of coming to the program and his health and weather remains favorable then he is very welcome. If he comes, we think he will like it. People present there will also like it. But we do not know (about joining the program) about this. They have to make this decision. ' However, there has been no statement from BCCI chief Sourav Ganguly on this issue. There is speculation that he will join Bengal politics before the assembly elections.
This time Bengal election will be seen in communal color, politics will be to create identity
BJP wants to make Ganguly the CM face!
There is also a discussion in the political circles for the last several months that the BJP wants to include Sourav Ganguly in the party and make him the face of the Chief Minister's post in West Bengal. Actually, BJP does not have such a strong personality as compared to Mamata Banerjee which she can go ahead and get stronger in the election. All the big leaders of BJP say that a Bengali will become the Chief Minister here, not an outsider, if he wins the election. In such a situation, the speculation of Sourav Ganguly joining BJP is gaining strength. However, both BJP and Ganguly have been calling these speculations wrong.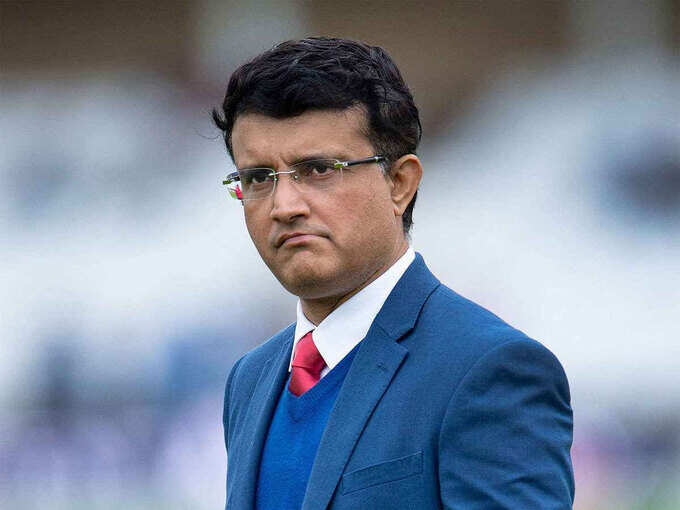 Will Ganguly go to BJP

navbharattimes.indiatimes.com