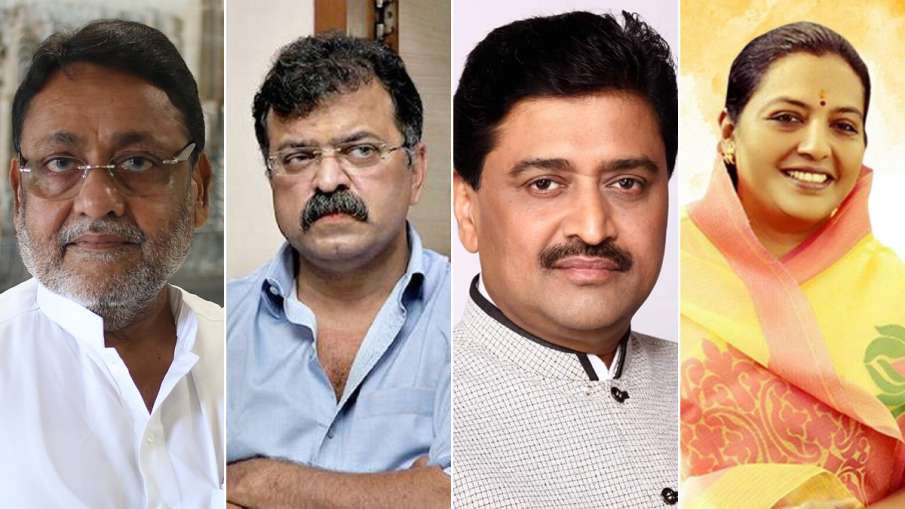 Mumbai. Several ministers of Maharashtra's Uddhav Thackeray government have come to her rescue after the Income Tax Department raids against film director Anurag Kashyap and Bollywood actress Taapsee Pannu. The ministers of the NCP and Congress in the Thackeray government have called the Income Tax Department's raid an act of vengeance and said that the central institutions will take action against whatever the Center says against the Modi government.
Congress leader and cabinet minister Ashok Chavan termed the income tax raid against Anurag Kashyap and Tapsee Pannu as a retaliatory act of the Modi government.
NCP leader and Maharashtra cabinet minister Jitendra Awhad while replying to the income tax raids on Anurag Kashyap, Tapsi Pannu and others said that these raids are being done only on those who questioned the policies of the central government. , He said that those people who are saving democracy, it is being raided by the same people. Jitendra Awhad said that raid is just an excuse for tax evasion
Thackeray government minister and senior NCP leader Nawab Malik said that on the raid on the home office of Anurag Kashyap and Tapsee Pannu, Maharashtra cabinet minister and NCP leader Nawab Malik said that action will be taken against the Modi government. Targeted these actors with policy.
Congress leader and Minister of Women and Child Development in Maharashtra government Yashomati Thakur said on the income tax raid on film stars that those who speak in their favor are God and those who do not speak are traitors, he said that the way the central government It is clear from the work going on that democracy has not survived.
The Income Tax team has raided the houses of film maker Anurag Kashyap, Vikas Bahl and film actress Taapsee Pannu in terms of disproportionate assets. Income tax teams raid 4 locations of Anantrag Kashyap's company Phantom. Apart from this, income tax has also been raided on Madhu Mantena's house and office.
Officials said the Income Tax Department on Wednesday searched the premises involving Bollywood actor Taapsee Pannu, Phantom Films co-promoted by director Anurag Kashyap and a talent hunt company as well as a few others. He said that red is part of the investigation related to tax evasion. Red taxed by income tax at around 20 locations in Mumbai and Pune. He added that the locations where the raids were conducted include business establishments involving other promoters of Phantom Films, including Taapsee Pannu and Vikas Bahl.



www.indiatv.in