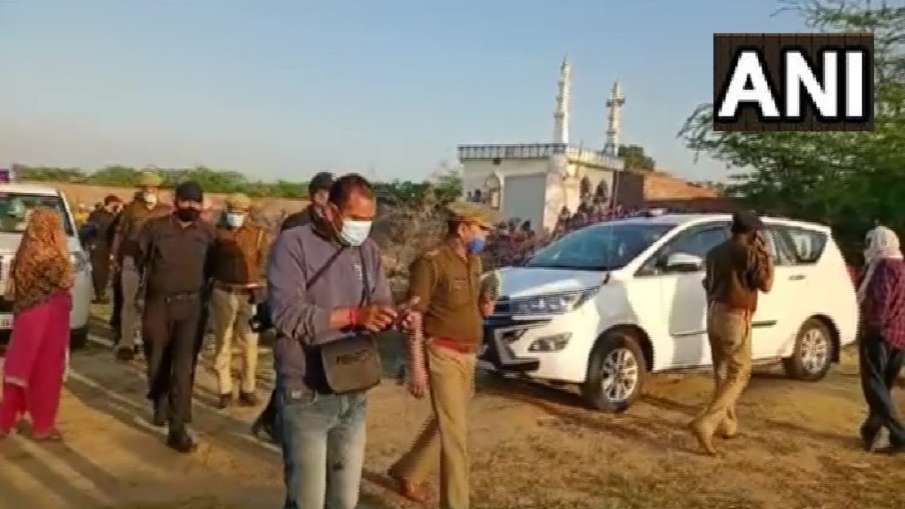 Bulandshahr A heartbreaking case has surfaced from Bulandshahr in Uttar Pradesh. Here a 60-year-old man attacked his wife and 3 daughters with a hammer, of which 2 died. SSP of Bulandshahr Santosh Kumar Singh said that in Ambedkar Nagar, a man hit his wife and 3 daughters with a hammer. The wife and 2 daughters died on the spot, the third daughter is injured and is in hospital. Attempts are being made to arrest the accused. He suspected the character of his wife and daughters
Body of 13-year-old girl found in pits in Bulandshahr
Six days after her disappearance in Uttar Pradesh's Bulandshahr district, the body of a 13-year-old girl was recovered from a pit. The girl's family claimed that she had been raped after abducting her, after which she was killed and her body was buried in a pit. According to police, the girl, who hails from Siraura village, went to work on the farm with her mother and sister on February 25. She felt thirsty while working and went to a nearby house to ask for water.
Read- Good news from Northern Railway! This train will run from today, people of three states will benefit
When she did not return, the family began searching for her, but she was not found. They also found him at the house near the farm, but there he found only a drunken young man. On February 28, a missing complaint was lodged at the Anoopshahar police station. Since then, the girl was trying to locate him but no clue could be found.
Read- Will Sourav Ganguly take part in PM Modi's rally in Kolkata? BJP gave this answer
On Tuesday, a local person reported that a person had buried a corpse in a ground about 100 meters from the farm. After this, villagers gathered on the spot. The villagers found a pit covered in the house and reported to the police. The pit was dug and the missing girl's body was recovered. The body was then sent for post-mortem.
Read- NHAI faces major challenges due to farmer movement, many projects are incomplete
Meanwhile, the girl's father has said that her daughter was raped by an alcoholic young man, who then murdered her and buried her body. According to him, his daughter stuttered while talking. SSP of Bulandshahr SP Singh said that two people lived in the house from which the body was recovered – a father-son duo. While the father has been arrested, the son is currently absconding.
Read- Horse celebrates birthday, owner cuts 50-pound cake, gives party
District Magistrate of Bulandshahr Ravindra Kumar, who visited the spot while digging the body, said, "It seems to be a case of murder. Since the victim was a minor and a boy was seen at this house, there was no denial of sexual harassment. Can go. The strictest action will be taken in the case and efforts are being made to arrest the boy as soon as possible. " He also said that financial assistance will be provided to the victim's family. (With input from ANI / IANS)
Read- Now Blue revolution promotes in Uttar Pradesh, know how you can benefit from fish business



www.indiatv.in