Highlights:
Maharashtra Navnirman Sena strongly opposes Jalgaon Girls Hostel incident
MNS said that if immediate action is not taken on the convicted policemen, then they will be taught a lesson in MNS style
MNS leader Rupali Patil said that these policemen will also be stripped and dance in MNS style
Nude dance was done to women in the presence of policemen at Girls Hostel in Jalgaon
Mumbai
The case of nude dance of girls in Girls Hostel of Jalgaon is now catching on. Raj Thackeray's MNS has also jumped into this battle. Protesting the incident, MNS leader Rupali Patil wrote on Facebook that the policemen and officers convicted in the case should be taken immediate action and suspended. If this is not done, they will be taught in the MNS style by stripping naked.
Nude dance in Girls Hostel of Jalgaon
Jalgaon Police in Maharashtra has once again come across a heart-wrenching case. It is also known from this incident that the spirits of the criminals are so high that they are showing courage to get women to forcibly get naked and dance. The latest case is related to women of Jalgaon district of Maharashtra. This sensational case has come to light with the girls residing in the government hostels of Jalgaon district. Let us tell you that the policemen and some outsiders forced the women living in the hostel to nude dance.
The issue was also raised in the assembly
This issue was also raised in the House on the third day of the Assembly budget session today. Taking up this issue, the BJP sitting in opposition attacked the Mahavikas Aghadi government fiercely. BJP leader Sudhir Mungantiwar said that now the criminals in Maharashtra are on the seventh sky and it seems that the time has come for imposing President's rule in the state. He said that the speed with which incidents of rape and molestation of women and girls are coming out is very dangerous. After the issue was raised in the Legislative Assembly, Maharashtra Home Minister Anil Deshmukh gave credence to strict and impartial action on the matter.
Case of Ashadeep Women's Hostel of Jalgaon
Actually this case is related to the Ashadeep Women's Hostel of Jalgaon, the young women living here were forced to undress and dance. A video collector related to this has also been assigned to Abhijeet Raut. Abhijeet Raut has issued an order to investigate the matter. The girls living here have alleged that on March 1, some policemen and people from outside had forced them to strip and dance.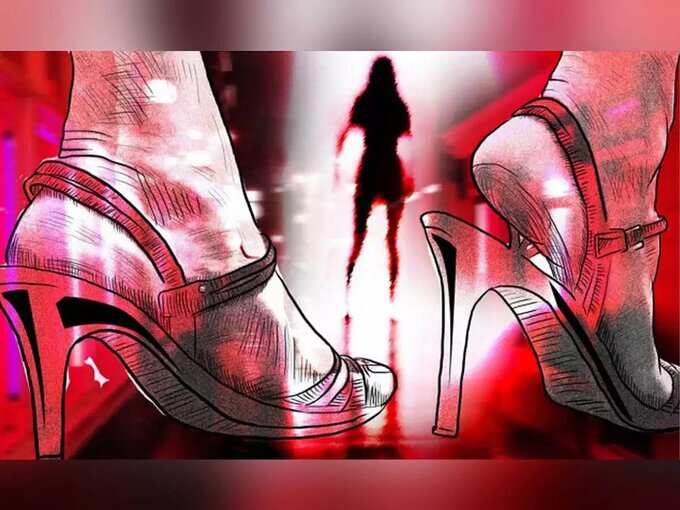 Maharashtra Navnirman Sena strongly opposes Jalgaon Girls Hostel incident

navbharattimes.indiatimes.com