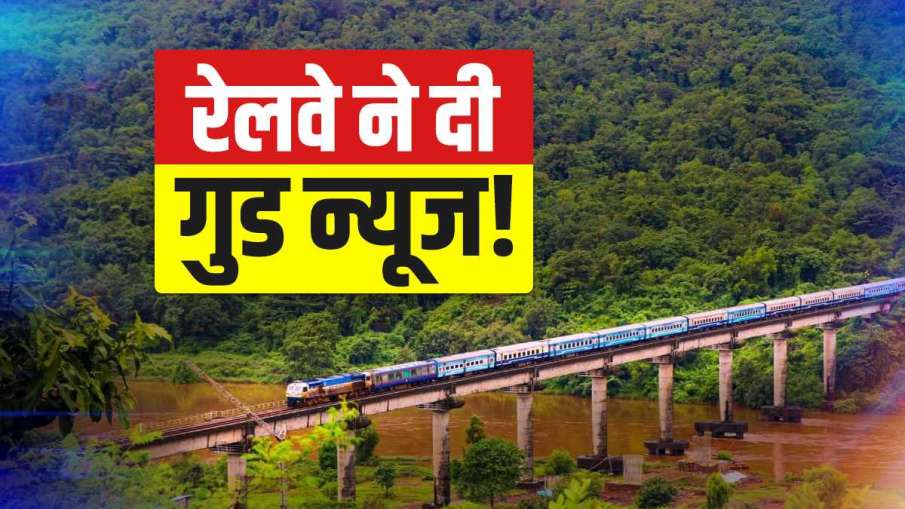 New Delhi. There is great news for passengers from the Northern Railway. The Siddhbali Jan Shatabdi Special Express train is going to start between Kotdwar-Delhi-Kotdwar from Wednesday. Railway Minister Piyush Goy will flag off this train through video conferencing. This train will leave Train No. 04045 (Inauguration Train) from Kotdwar on Wednesday 3 March and will reach Ghaziabad at 21.50 pm and reach Old Delhi at 21.50 pm.
Read- Will Sourav Ganguly take part in PM Modi's rally in Kolkata? BJP gave this answer
Read- NHAI faces major challenges due to farmer movement, many projects are incomplete
In order to travel on the Kotdwar-Delhi-Kotdwar Jan Shatabdi Special Express train, passengers have to book their seats in advance and follow the Kovid protocol during the journey. Let us tell you about the regular timetable and stoppage of the Siddhbali Jan Shatabdi Special Express train running from 4th March.
Read- Horse celebrates birthday, owner cuts 50-pound cake, gives party
Read- Now Blue revolution promotes in Uttar Pradesh, know how you can benefit from fish business
04048 delhi junction to kotdwar sidhbali jan shatabdi special express trainD- This special train will run from Delhi Junction railway station at 7 am every day from March 4. After running from Delhi Junction, these trains are at 7.48 am Ghaziabad, 8.32 am Hapud, 9.30 am Gajraula, 10.11 am Mandi Dhanaura, 10.43 am Chand Siau, 11.12 am Haldore, 11.40 am Bijnor, 12.18 am Majjampur Narayan Junction, 12.45 pm Najibabad and 13.40 pm Will reach Kotdwara.
04047 Kotdwar to Delhi Jn Siddhbali Jan Shatabdi Special Express The trainD- This special train has been scheduled to run from Kotdwar railway station from March 4 at 15.50 in the afternoon. After running from Kotdwar, these trains are Najibabad at 16.30, Muzhampur at 16.51, Bijnor at 17.28, Haldore at 17.56, Chand Siau at 18.25, Mandi Dhanaura at 18.56, Gajraula at 19.30, Hapur at 20.35, Ghaziabad at 21.31 and Delhi Junction at 22.30 Will reach the railway station.
Read- Children are not called if parents are called without permission. Jaipur administration issued instructions
Read- Madhya Pradesh: Good news for students! One cannot be deprived of examination for non-payment of fees.



www.indiatv.in