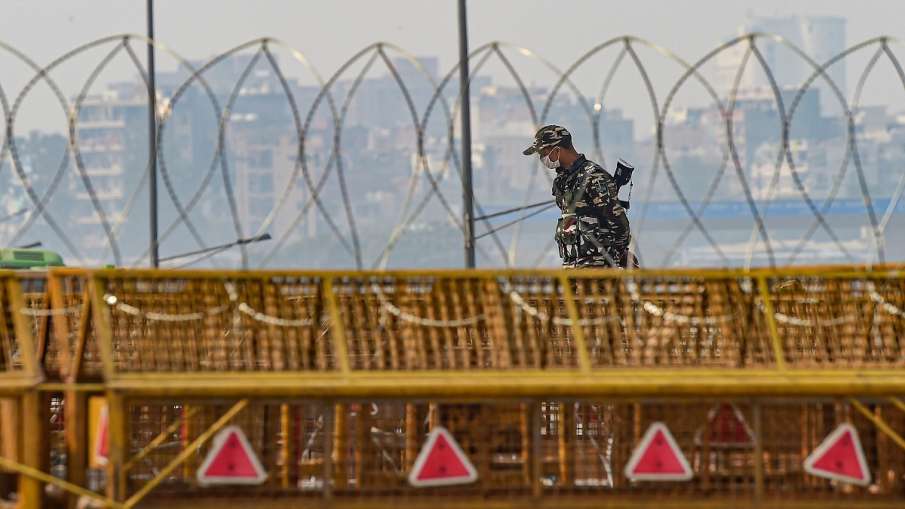 Ghazipur Border: There is news of relief from Delhi UP Ghazipur border. The road from Delhi to Ghaziabad has been opened. The route was closed following the violence that took place on January 26 during a farmers' tractor rally. Not only this, this barricading was further strengthened on 31 January. Here the stone barricades were cemented and barbed wire was placed over it.
People were facing a lot of trouble due to the closure of this road. Those traveling on the route from Delhi to Ghaziabad had to complete the journey in a very slow manner. But now this path has been opened. This will provide a lot of relief to people traveling on this route daily.
Read:- India has made Corona vaccine available to 40 countries, 34 countries are in line: S. Jaishankar
The agitation will continue till the Agricultural Laws are withdrawn: Rakesh Tikait
Rakesh Tikait, the national spokesperson of the Bharatiya Kisan Union (BKU), said on Sunday that till the MSP (Minimum Support Price) law is enacted and the new agricultural laws are not withdrawn, the farmers' movement will continue. Tikait said this while addressing the mahapanchayat of farmers at Lakhnaur village on Nagal Marg in Saharanpur district on Sunday. He said that the way in which the godowns were first constructed and the law was made later is a fraud on the farmers. Expressing his views on the strength of the opposition, Tikait said that it is very important for the opposition to be strong, if the opposition was strong, the central government would not be able to implement the anti-farmer agriculture law. Tikait said, "The farmer loves his land like a child, then how can he hand over his land to the hands of big companies?"
Read:-IMD Alert: stay ready for 3 months of scorching heat, mercury will increase in these areas
Worked to provoke farmers' feelings by putting barbed wire: Rakesh Tikait
He said, "In spite of the loss in farming, the farmer sweats his land and does the farming, while the businessman leaves his city and moves to trade in another city after loss, changes his business but the farmer only does farming And his family rests on the same farming. "Tikait criticized the Center saying that the government has acted to provoke the feelings of the farmer by putting barbed wire in front of the farmer, not only that the government insulted the farmers for the tricolor too. While the reality is that the tricolor is most respected by the villagers. He said that the government is under the illusion that the farmer will be involved in the harvesting of wheat, but the government should understand that the farmer will also harvest the wheat and also do the movement. Tikait said that the farmer does not want amendment from the government but wants the abolition of the new agricultural law, till the laws are withdrawn, the farmers' movement will continue.
input language



www.indiatv.in