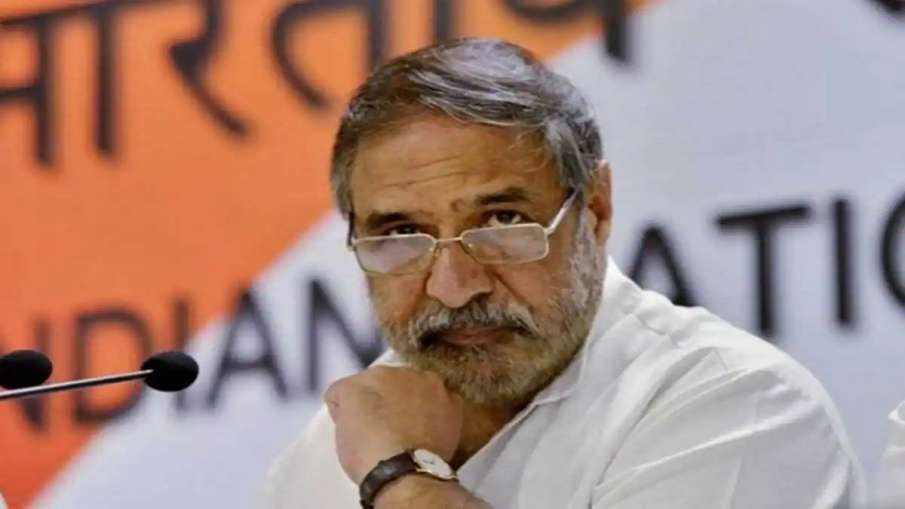 New Delhi: The Congress on Tuesday indirectly slammed its senior leader Anand Sharma, saying the party's alliance in West Bengal is a secular front formed to fight the BJP. The Congress also urged everyone in the party to join it unconditionally. Sharma criticized the Congress' alliance with the Indian Secular Front (ISF) in West Bengal. Sharma on Monday criticized the party's alliance with the Muslim Secular Abbas Siddiqui-led Indian Secular Front (ISF), saying it was against the party's core ideology and Gandhian and Nehruvian secularism and was selective in the fight against party communalism Can not be.
Asked about Sharma's criticism, Congress spokesperson Abhishek Singhvi attacked the BJP and accused it of propagating its political opponents as communal and claiming itself to be secular. He told reporters, "The whole idea is that this is a big front in Bengal as far as possible to give a good political fight against BJP, especially against perverted politics and that's why every one of us, my superiors, Every one of the respected and valued colleagues should wholeheartedly and unconditionally participate in this fight so that we can combat this propaganda of the BJP together. "
He said that a party from that front – the CPI (M) has decided to give seats to the ISF with its quota. Sharma on Monday sought an explanation from West Bengal Pradesh Congress chief Adhir Ranjan Chowdhury for sharing the stage with the ISF leader at a rally in Kolkata after which he was attacked by Adhir Ranjan Chowdhury.
Adhir Ranjan Chaudhary said, "We are in-charge of a state and do not take any decision without permission." Significantly, the ISF has also been included in the Left Front-Alliance. Maulana Pirzada Abbas Siddiqui of Furfura Sharif Dargah, once close to Chief Minister Mamata Banerjee, recently formed this party.
After the statements of Adhir Ranjan, Anand Sharma said, "Everything I have said expresses my concern as we have many doubts." Our life has been dedicated to the Congress. I value civilization in political dialogue. I have a record in fighting the BJP in Parliament and outside Parliament. I do not have to clarify anything, everybody knows about me. "He said that whatever I said, I have said everything for the good of the organization.
read this also



www.indiatv.in