Highlights:
This time elections in West Bengal will be touched by communalism
Identity politics is going on in BJP and TMC
According to a report, communal violence increased in Bengal since 2015
BJP holds TMC's appeasement politics responsible
Kolkata
Preparations are in full swing for the Assembly elections (Paschim Bengal Chunav) to be held in eight phases in West Bengal. Leaders of various parties believe that this time the election will be marked by communalism and there will be identity-based politics. Electoral discourse in Bengal has generally been beyond the divisive agenda. But the way the Trinamool Congress and BJP are accusing each other of inciting communal sentiments before the elections. In view of this, the elections of this time are seen in communal color.
Many political equations have changed with the newly formed Indian Secular Front led by Abbas Siddiqui, the first religious leader in West Bengal politics. With this, religious identity-based politics has started in the state. Senior Trinamool Congress leader and MP Saugata Roy said, "All the assembly elections that have taken place since independence will be different than the elections in this regard." The BJP has been trying for a long time for division among communities. But we will fight against it and work to unite people. '
Yogi thunders in Malda- 'After two months BJP government will be formed and TMC goons will be begging for life by hanging placards around their neck'
Communal polarization due to TMC's appeasement policy: BJP
At the same time, the BJP leadership also acknowledged that communal polarization is increasing in the state, but they blamed the Trinamool and its appeasement political. BJP state president Dilip Ghosh said, 'For us, elections are development for all. The politics of appeasement of the Trinamool Congress government and the injustice being done to the majority community has definitely led to communal polarization in Bengal. ' BJP leader Tathagata Roy said the communal divide has deepened due to partition stains and the rise of Muslim-identity politics in Bengal.
Inflation, corruption will also have an impact on elections: CPM
CPM politburo member Mohammad Salim said, "If communal discourse had prevailed (during the CPM regime), the saffron parties and other extremist parties would have formed their base. but that did not happen. It is true that this time the parties are playing the communal card, but topics related to common people like increase in fuel prices, corruption and unemployment etc. will also have a great impact. Elections are to be held in Bengal in eight phases starting March 27.
There was a rage in the Congress about Pirzada, once Maulana of Furfura Sharif used to be close to Mamta
'TMC could not balance the two communities'
BJP sources say that in the last six years, the Trinamool government has failed to overcome communal riots, which has angered not only a section of the minorities but also anger among the majority community. According to the data released by the Union Home Ministry in the year 2018, communal violence in West Bengal has increased rapidly since 2015. Senior Congress leader Abdul Mannan said, 'By the seventies, parties like IUML, PML and Bharatiya Jan Sangh managed to win a few seats, but the electoral campaigns were not focused on communal discourse. Development issues, state and central government issues remain dominant. Election observers believe that the Left party had maintained a balance between communities, but the Trinamool could not maintain it.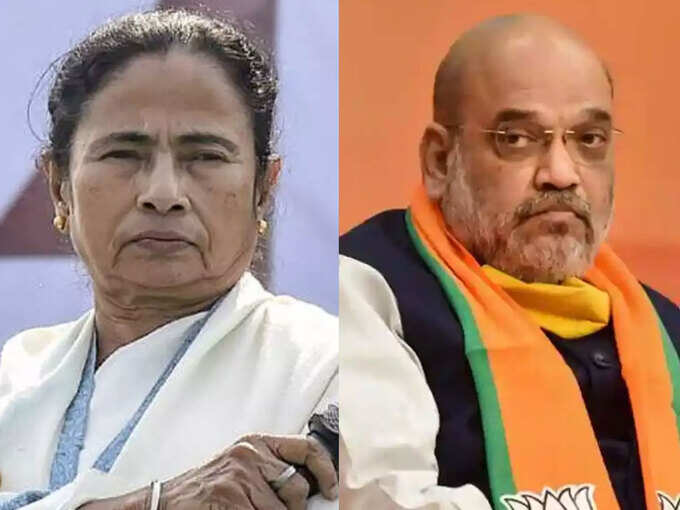 The war between BJP and TMC

navbharattimes.indiatimes.com