Highlights:
PM Modi installed corona vaccine in AIIMS
Sister P Niveda of Puducherry gave the first dose
PM Modi seen wearing a pot of Assam
People should not face any problem, so the vaccine was given
New Delhi
Prime Minister Narendra Modi has got the first dose of Corona virus vaccine. The second phase of the vaccination campaign is starting from today. Modi arrived in AIIMS early in the morning and got the vaccine. The time of the week was chosen so that the general public would not be disturbed. On this occasion, Modi was wearing a traditional Assam potch. He has been seen wearing such a pot on several occasions before. In the picture shared by PM Modi, he is getting a vaccine by smiling. Modi has been given the first dose of vaccine. The second dose will be given 28 days later.
Why did PM Modi get vaccinated today?
Today, people over 60 years of age are beginning to get vaccinated. Prime Minister Modi is 70 years old and is now eligible to be vaccinated. Until earlier, health workers and frontline works were vaccinated. When the vaccination campaign started in India last month, the opposition parties questioned why the PM himself is not getting the vaccine. Modi waited for his turn and then got vaccinated.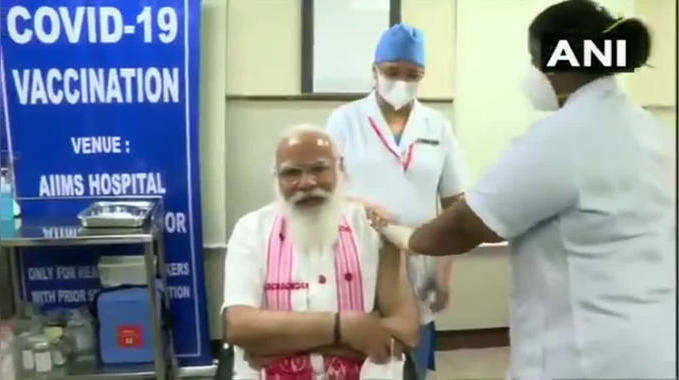 See, PM Modi gets his first dose of Corona vaccine in AIIMS when it comes his turn
Prime Minister Modi appealed to you
Which vaccine has PM Modi installed?
PM Modi got vaccinated at AIIMS based in Delhi. A consignment of Covaxin made by Bharat Biotech has been sent here. PM Modi has also been given the shot of this vaccine. Many people raised questions over the emergency use approval being given to Covaxin. PM Modi himself has tried to answer those questions in a similar way by taking this vaccine.
Who got PM Modi vaccinated?
PM Modi got vaccinated by PM P Niveda at AIIMS. Sister Niveda comes from Puducherry. The other nurses seen in the picture are from Kerala.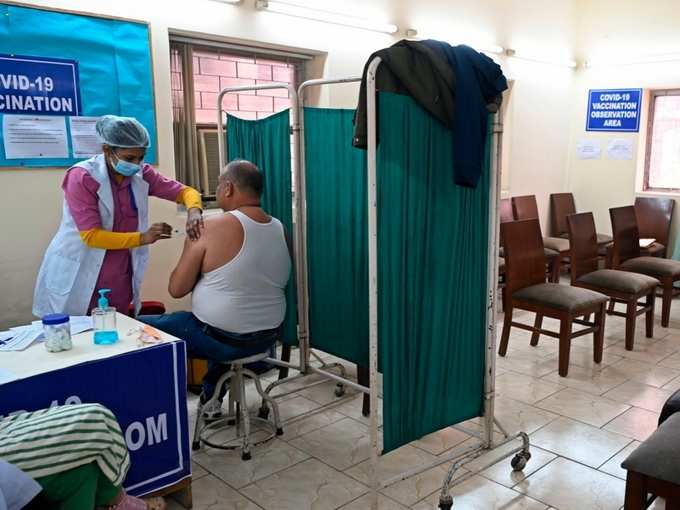 What did PM say after getting vaccinated?
Sister P Niveda, who gave the vaccine to PM Modi, said that after 28 days he will be given another dose. According to Sister Niveda, "The PM asked us where we are from and after the vaccination, he said, 'Even if you did, it was not known.'"
What message from PM Modi getting vaccinated?
PM Modi has vaccinated at a time when the cases of Kovid are increasing again in the country. At the same time, there is still a lot of hesitation in the mind of vaccine, especially with covaxine. We have seen reports of health and frontline workers refusing to take covacsin. In such a situation, PM Modi has tried to give the message that covaccine is safe by getting the vaccine. This will increase the acceptance of the vaccine among the public.
PM Modi gets vaccinated in AIIMS.

navbharattimes.indiatimes.com