Highlights:
Prime Minister Narendra Modi arrives at AIIMS and gets Corona vaccinated
AIIMS staff became serious after PM's arrival, but Modi brought a smile on his face
The Prime Minister started asking names to the medical staff and later started talking in a funny tone
New Delhi
When Prime Minister Narendra Modi arrived at the All India Institute of Medical Sciences (AIIMS) in Delhi early in the morning to get the Corona vaccine installed. The PM knew that AIIMS staff could feel nervous in his presence. That is why Modi did what the Mujahira does from time to time. The Prime Minister immediately started talking to the medical staff of AIIMS to lighten the atmosphere.
From conversation to jokes … Modi lightened the atmosphere like this
Modi first asked the AIIMS staff their names, then slowly escalated the conversation and Mazra reached the joke. The PM's witty accents tickled the staff who stood in a calm, stable and solemn posture, looking at Modi. The staff who were tense thinking about how they should control themselves in front of the PM, they started smiling dimly after hearing the words of the PM.

Corona Vaccination: All BJP ministers and MLAs will pay for corona vaccine
… when the medical staff laughed at PM's talk
He laughed at a time when Modi asked him if he (nurse) has come with thick syringes to vaccinate animals. When the PM asked this, the nurse did not understand this, although he did not say in response. The Prime Minister also understood that the nurse did not understand his joke properly, so he said that it is said about the leaders that their skin is very thick. The PM asked if he (medical staff) is thinking of giving him (the Prime Minister) a vaccine with a thick needle?
Modi praised the nurse
The PM had so much to say that the mood there changed. The medical staff started laughing and the atmosphere immediately turned from severe to normal. When the PM was put on Bharat Biotech's Covaxin, he asked the nurse if it was done. To this, when the nurse replied yes, the PM praised his skills and said that he did not even feel the needle prick and got vaccinated.



Tejpratap Corona Vaccination: After PM Modi, CM Nitish also got Corona vaccine, now what will Tej Pratap do?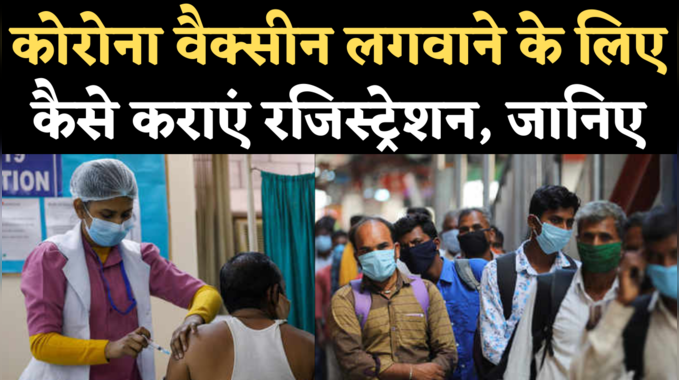 How to Register for Covid Vaccine: Second stage of coronavirus vaccination, know how to register
PM's appeal to countrymen
Keep in mind that Prime Minister Narendra Modi was vaccinated by Puducherry Nurse Sister P Niveda. Now he will be given a second dose of covaxine after 28 days. The Prime Minister, sharing the information about the vaccine on Twitter, urged the countrymen to take an increased share in the vaccination campaign. The Prime Minister said in his appeal that to make India Corona free, Kovid vaccine must be installed.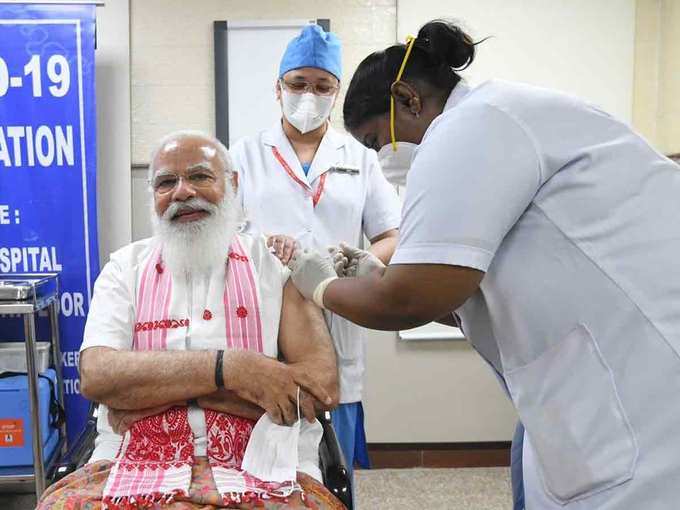 Prime Minister Narendra Modi to install Corona vaccine.

navbharattimes.indiatimes.com